This was my first visit to
Bovey Tracy
. I'd heard so many wonderful stories over the years about the brilliant artists who showcase their creations at the Festival, that I just had to come visit and check it out for myself. I was so excited!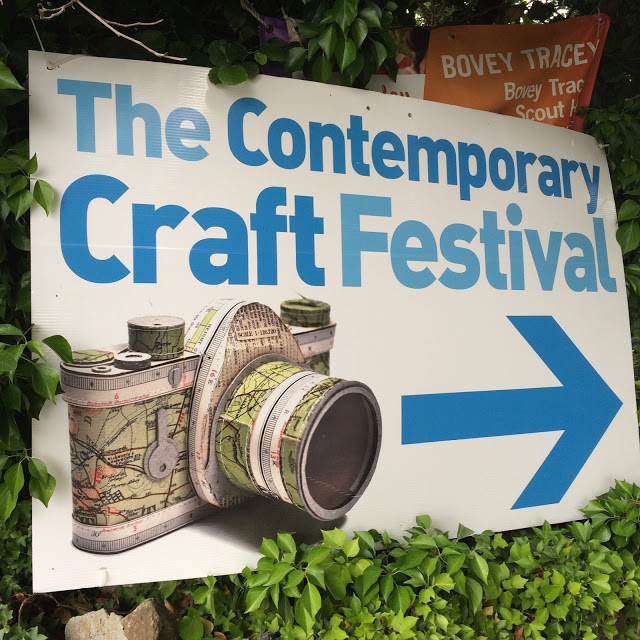 Around 200 artists were nestled side by side in the longest adjoining marque I've ever seen. Ceramicists were in stands next to jewellers, next to mixed media and textile artists. The place had an amazing buzz of energy, chatter and creativity and it was crammed full of shoppers just like me.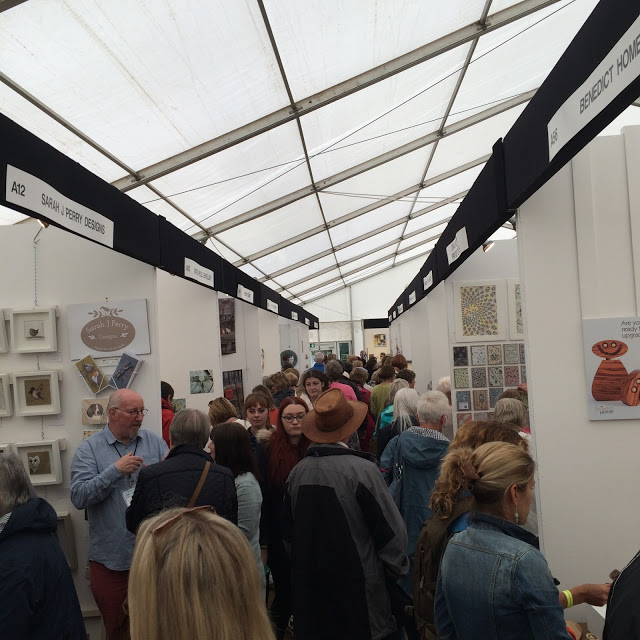 My aim for the day was to catch up with my textile friends, check out their latest work, make some new acquaintances and then browse and indulge in some shopping.
I spent some time chatting with very talented Linda Miller, Viv from Hensteeth, Janine Pope of Mudrabbit and Ella Robinson, before chatting to other artists whose work I adored. I really did quite a bit of chatting.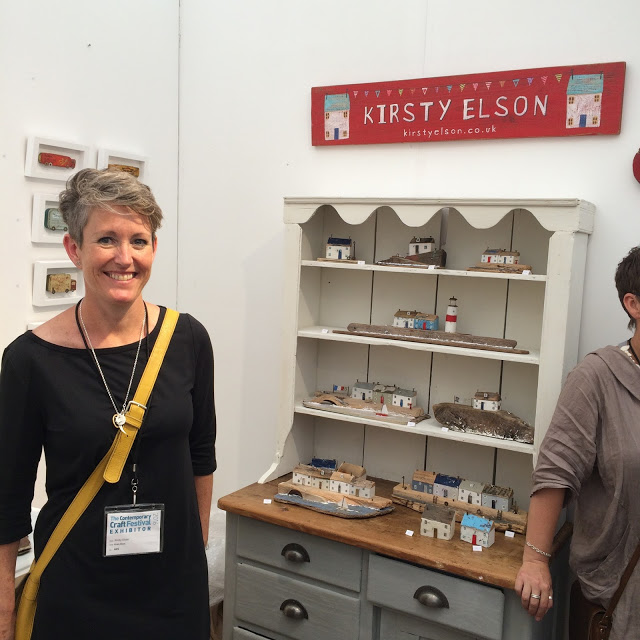 Kirsty Elson – Driftwood Sculptures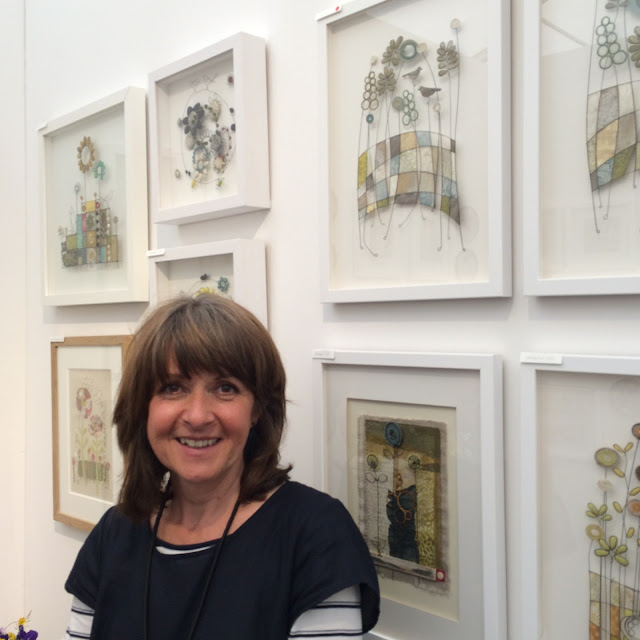 Liz Cooksey – Textiles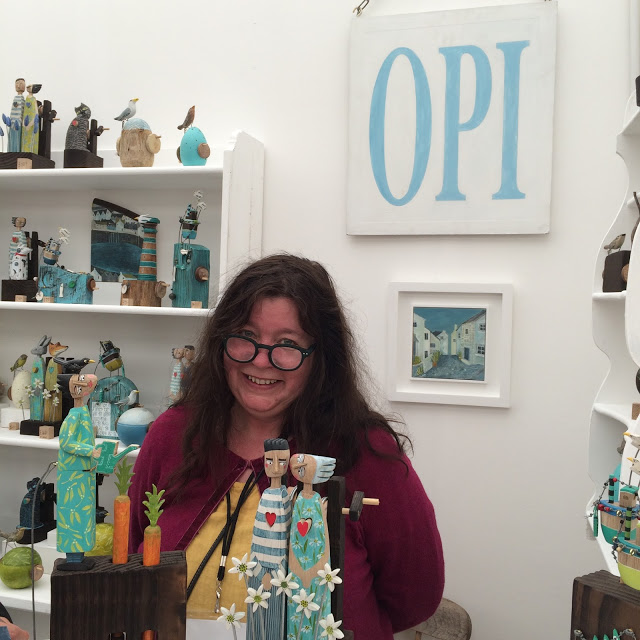 Jane Ryan of OPI – Mechanical Toys and automata
……I bought some unique artwork made by Anya Keeley – 'The Mill' – my new little Lancashire Cotton Mill.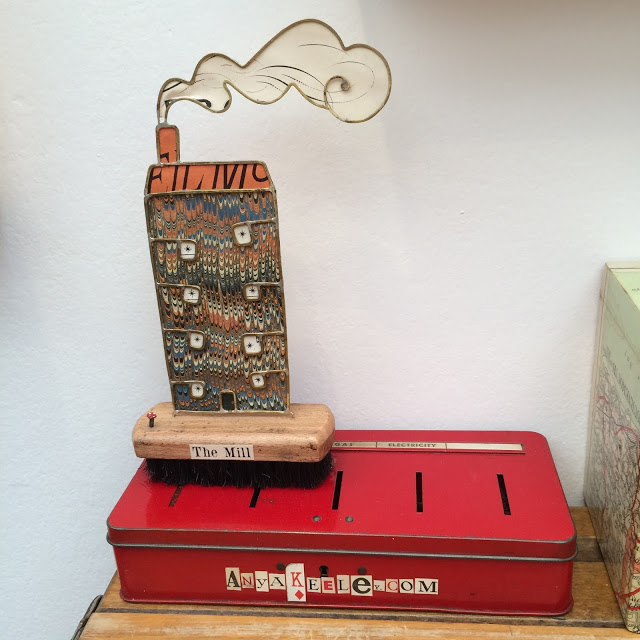 This beauty came home with me.
… I loved this vintage mobile cinema (called Audrey) who was showing the most wonderful black & white Pathe films all about textiles, fabrics and crafts – I watched the Cashmere Story.
<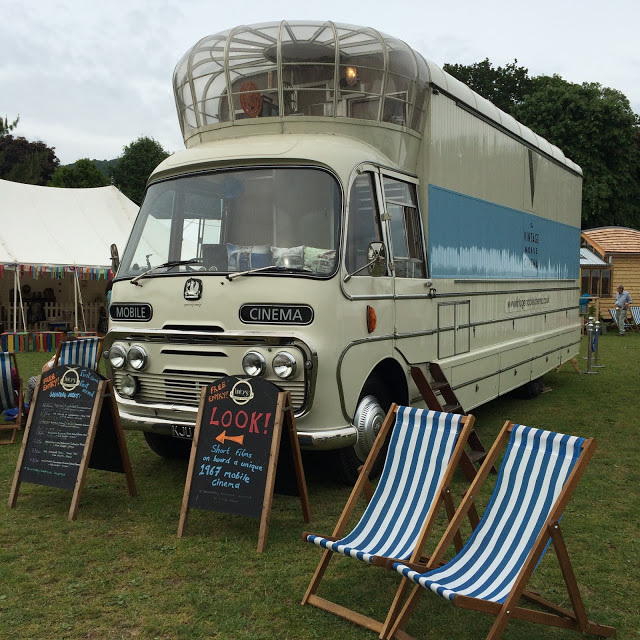 Audrey the Vintage Mobile Cinema
….. gathered some new inspiration for ongoing projects and did lots of shopping.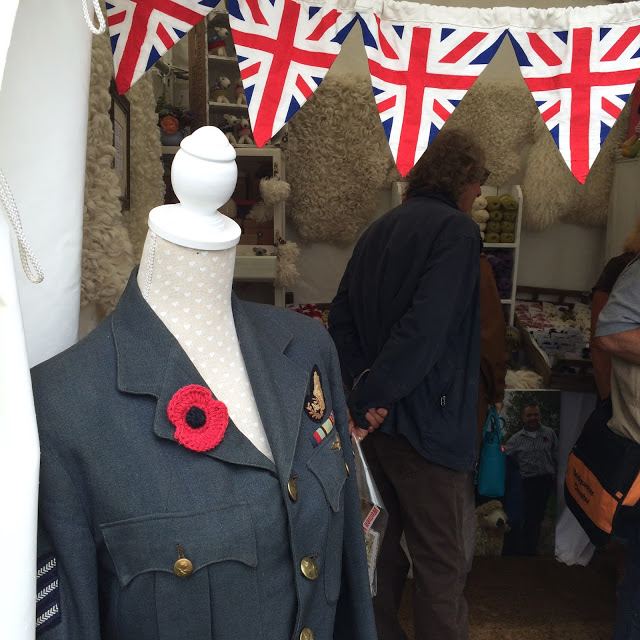 These goodies came home with me
What a fantastic day out – It's already in the diary for 2017.
I can't wait for Art in Action later this year!