The Festival of Quilts 2015 was busier then ever. It never ceases to amaze me how many people visit the show – it reminds me of the quote 'build it and they will come', and they do.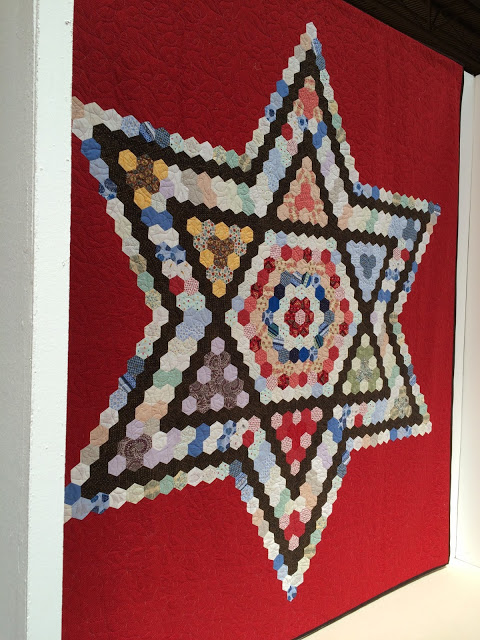 A two person quilt by Steve Richardson and The Bramble Patch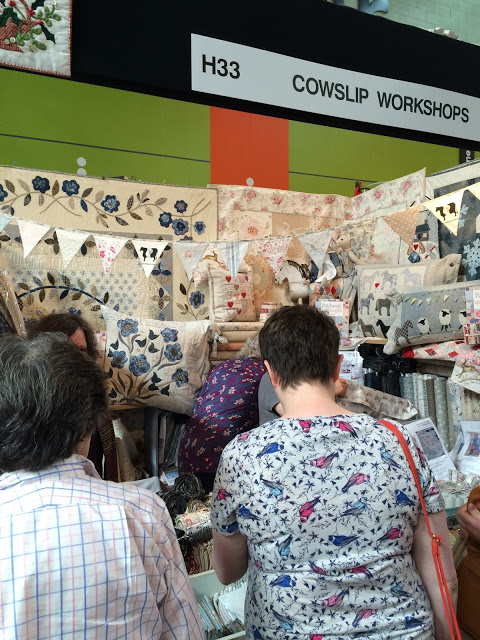 Sarah and Anthony of Coolcrafting
The fabulous free gift from The Warm Company
Stuart Hillard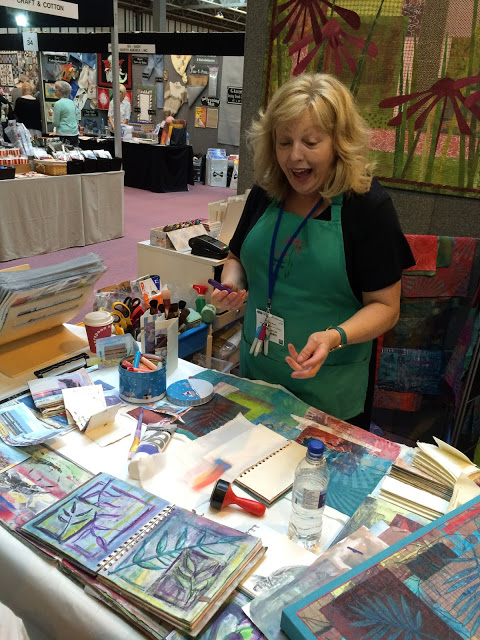 Hilary Beattie
Stephanie Redfern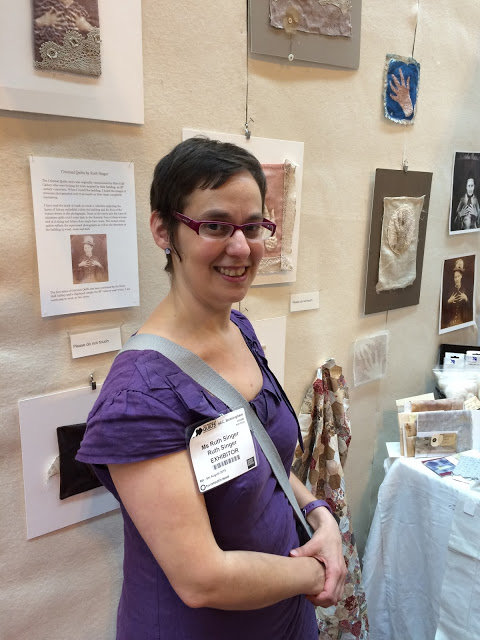 Ruth Singer
Ferret
Christine Chester
By the end of the day my feet were aching – the sign of a good show. A short walk and I was on the train.  In previous years, the train has been chocker in economy, so the assurance of a seat and a two hour journey chatting with friends about the show (and a large coffee), was something to look forward to at the end of the day. Coming back in First Class was a real treat.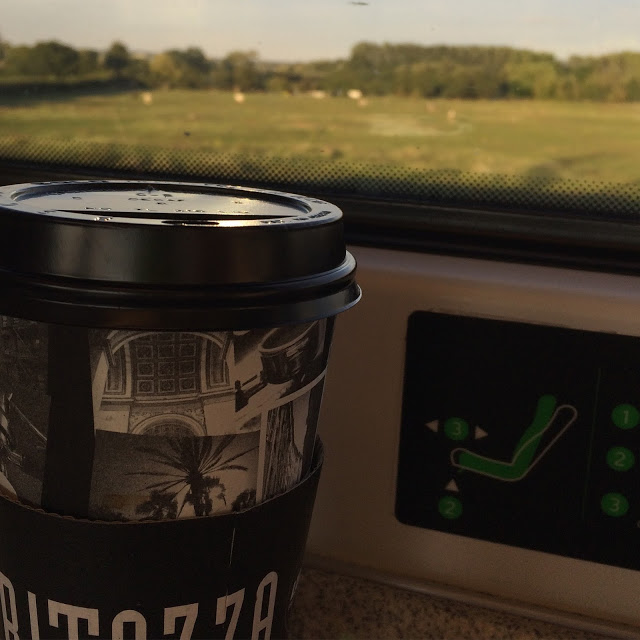 The goodies that came home with me
I came home with a large bag of goodies – less than in former shows – I was very restrained. I am thrilled with the khadi paper, the John James needles and my latest kits from Coolcrafting. I had a brilliant day.
More Festival of Quilts posts to follow.