I thoroughly enjoyed working with this stitch – stem stitch, whipped with thread. The samples were were an excuse to play around with thread. I wanted to create samples with as much variety as possible so I raided my thread stash for as many textured threads as possible. This sample is created on Irish Linen using threads including hand dyed perle cotton, weaving silk, stranded embroidery thread and hand dyed silk thread.
This experimental sample was created on Aida Cross-stitch fabric using threads Perle cotton, vintage Anchor Fil a Dentelles No 70, viscose chainette and vintage Vicars Salome Tapesterie Rayon – Stem stitch wasn't easy to sew into a curved line of stitch.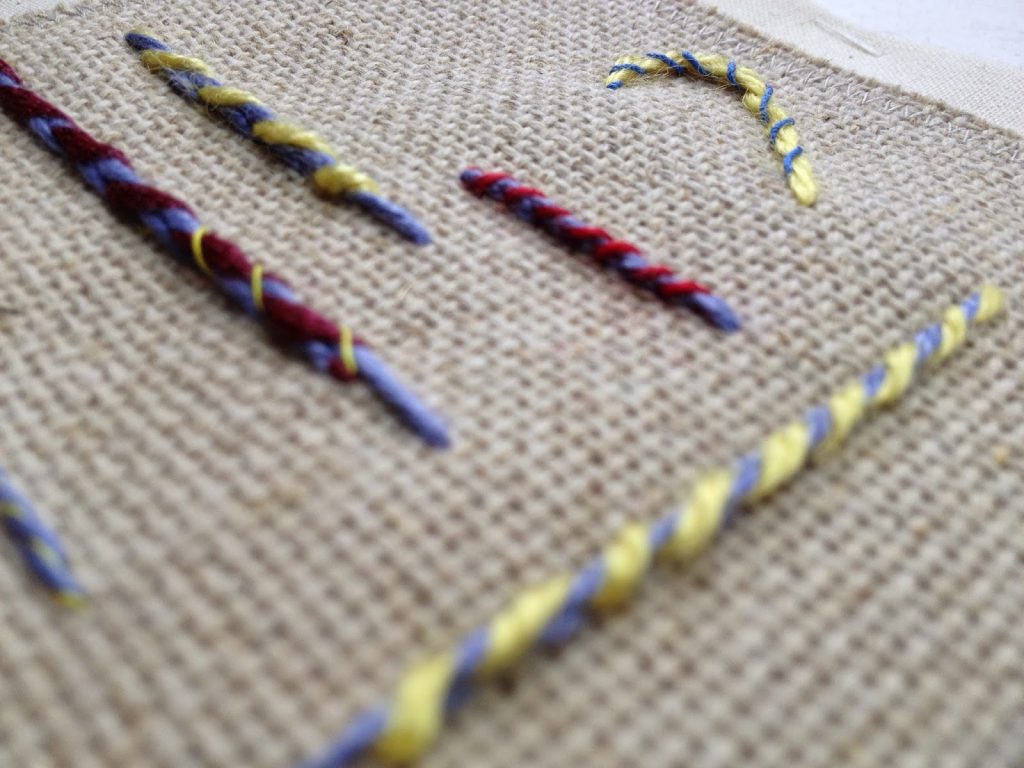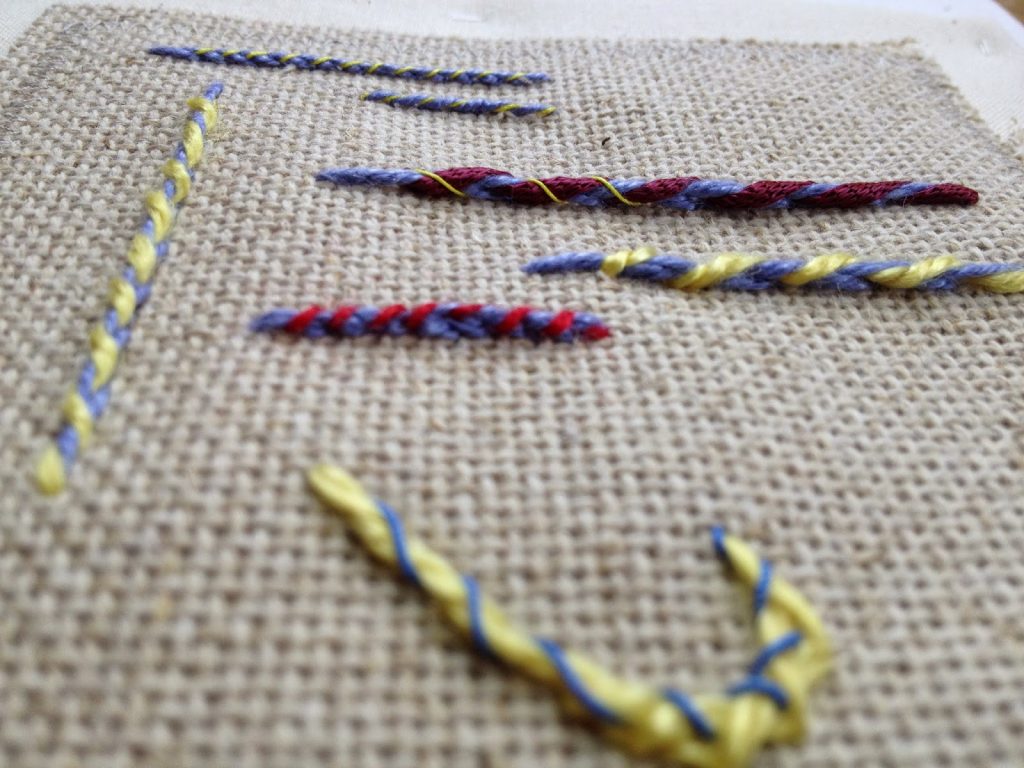 The variation in the work was created with changes in the length of the original stem stitch, variations in the thicknesses of thread, overlaying the stitches and playing around with the many ways of whipping the stitch. This was a joy to create. There are endless possibilities with this stitch, especially when you think about the potential for some fabulous colour combinations. I hope you have been inspired to have a go and experiment yourself.