I'm not quiet sure what I expected to find when I started a recent up-cycling project.
This vintage manicure box had had a fabric lined interior that had seen better days. I loved the shape of the box and it's faux snake skin outer decoration. It wasn't until I started removing the lining, that I discovered a secret that had hidden since 1935.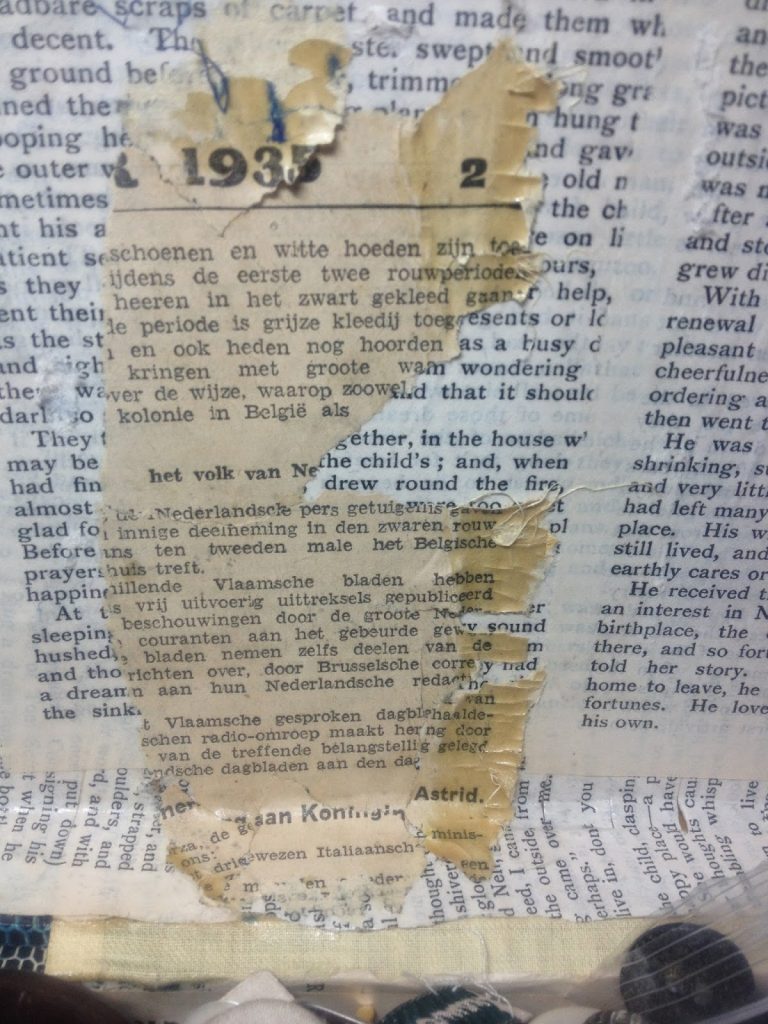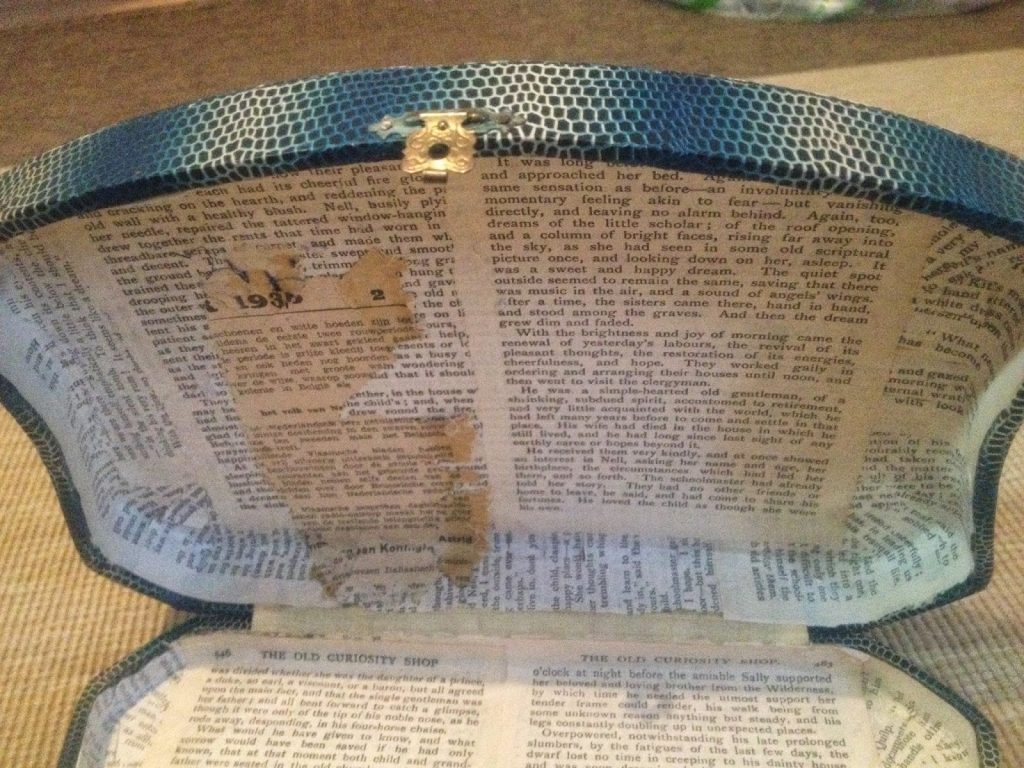 A former 'manicure set' case had the Katie treatment
New button box
I removed the original lining and found a vintage newspaper hiding behind the lid.
After re-lining it with paper, I re-glued the newsprint. I think it's Dutch, and dates from 1935. If anyone can translate it, please let me know.
It now lives back in the box, in the lid where it came from. I can admire it every time I rummage for a vintage button – and all because I couldn't resist this 50p box in a charity shop!