This little red bow from a
previous post
, took a few days of very slow stitching to make.
How to Make My Little Red Bow
The starting point was a piece of pre-loved, vintage cotton fabric and a selection of red threads. I folded the fabric before adding rows of kantha embroidery stitches.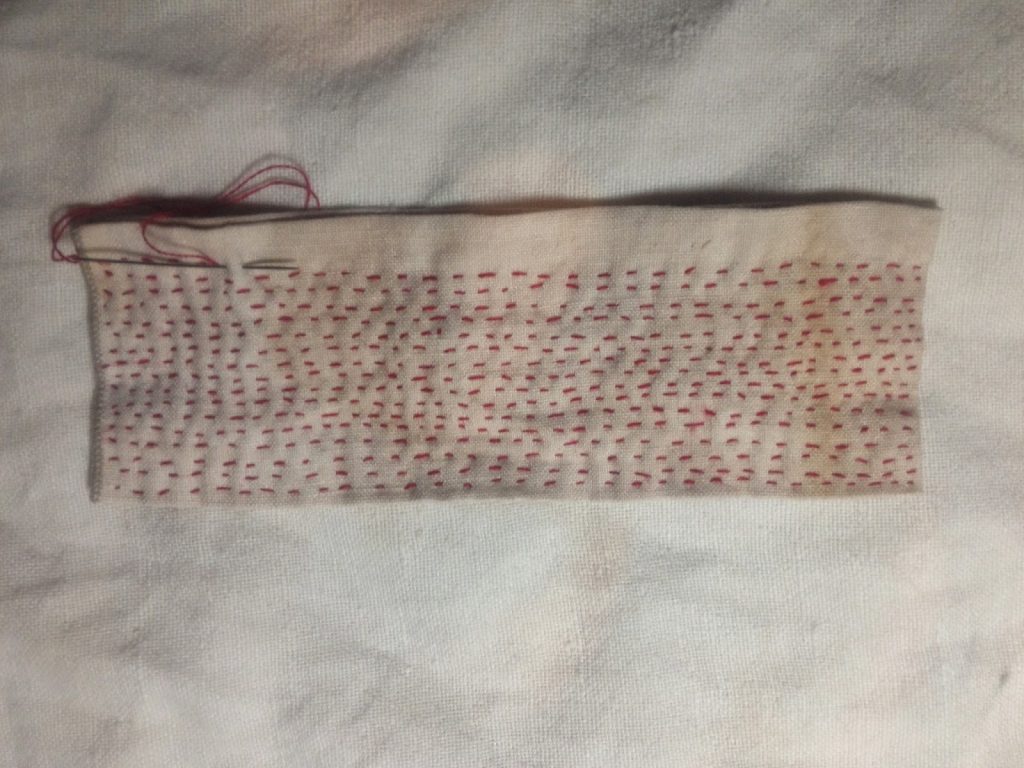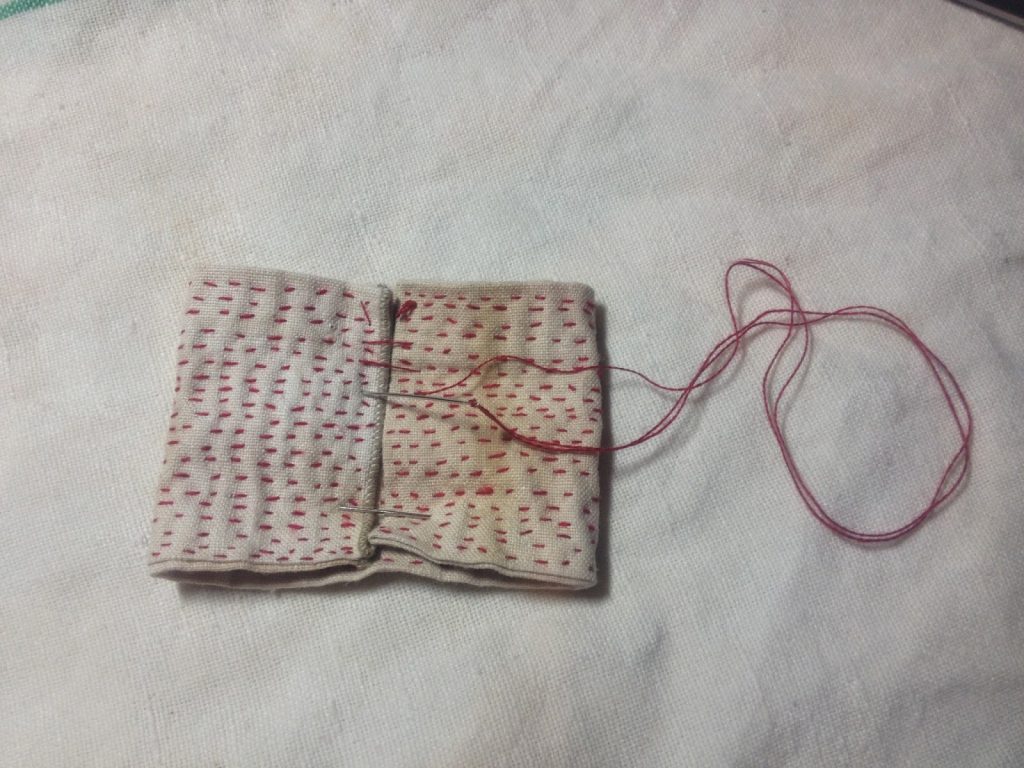 Fold it in half and over-stitched the back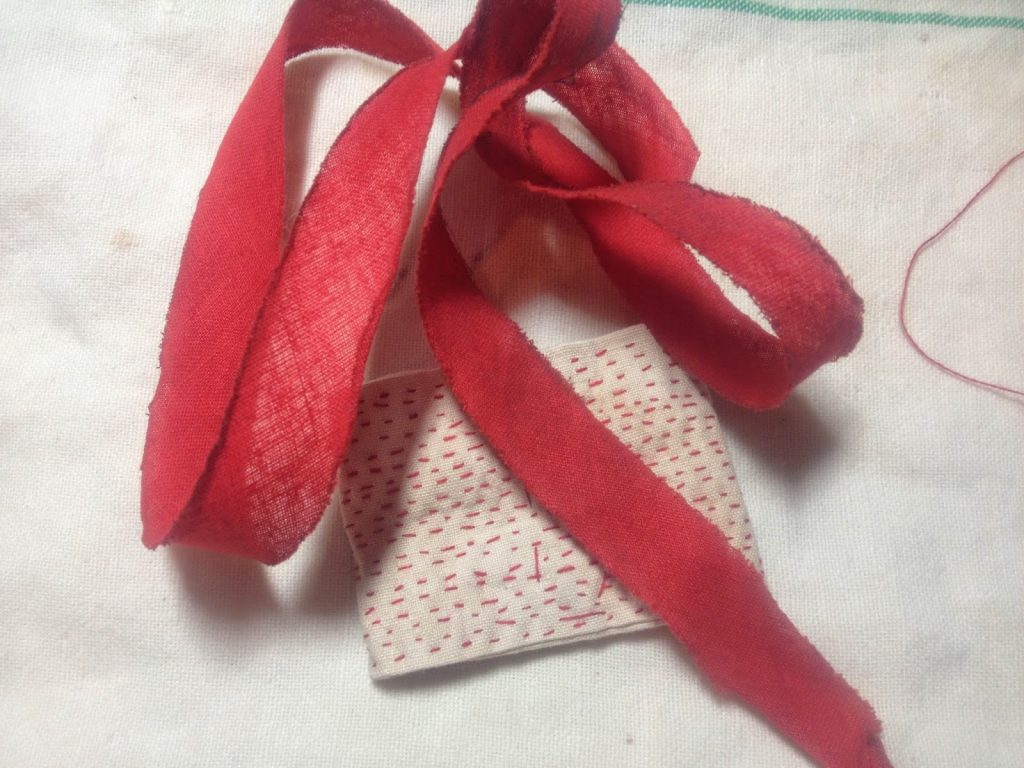 This vintage bias tape was from my Arnold's Attic Collection.
Pinch the outside edges flat – like a concertina and wrap with the bias tape to make the bow
Have you been inspired to have go at some slow stitching? Share your thoughts below.