I am so thrilled to have the latest copy of Reloved Magazine, which includes a feature on the work of Jessie Chorley.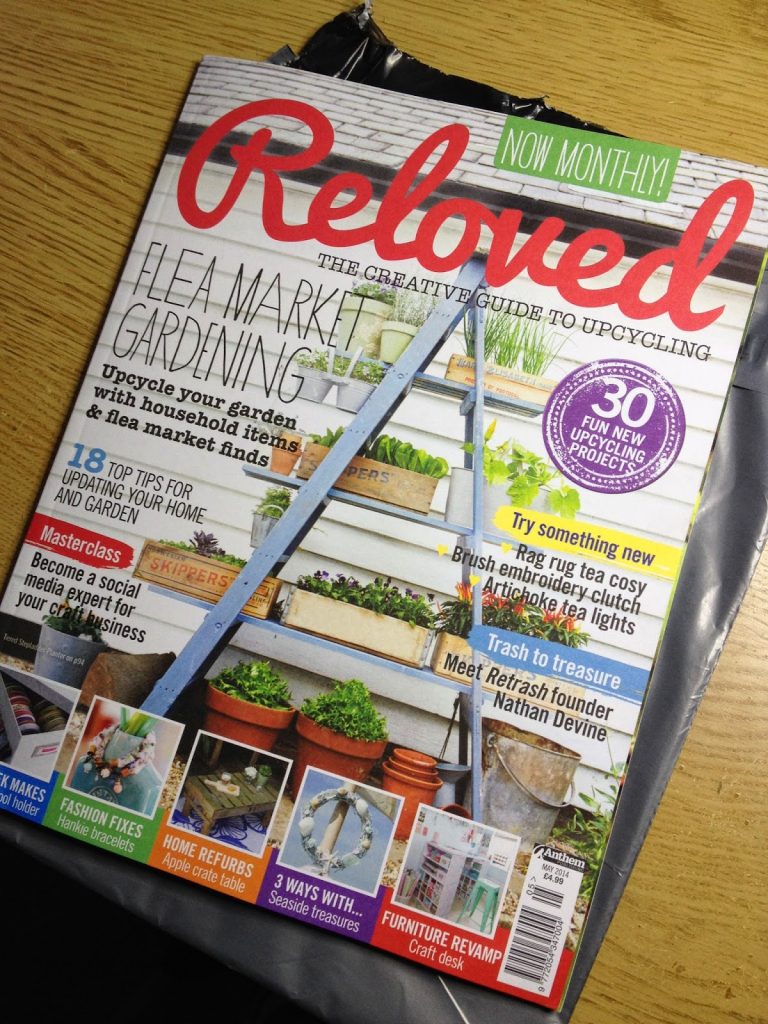 I have attended two of Jessie's Workshops, and on both occasions have come home with a renewed sense of calmness about the creative process… work is done by hand using the limited resources available.
Reloved and Jessie Chorley
Her work is all about telling a story through the use of recycled materials and embroidery.
If the resources have had a previous life, then all the better.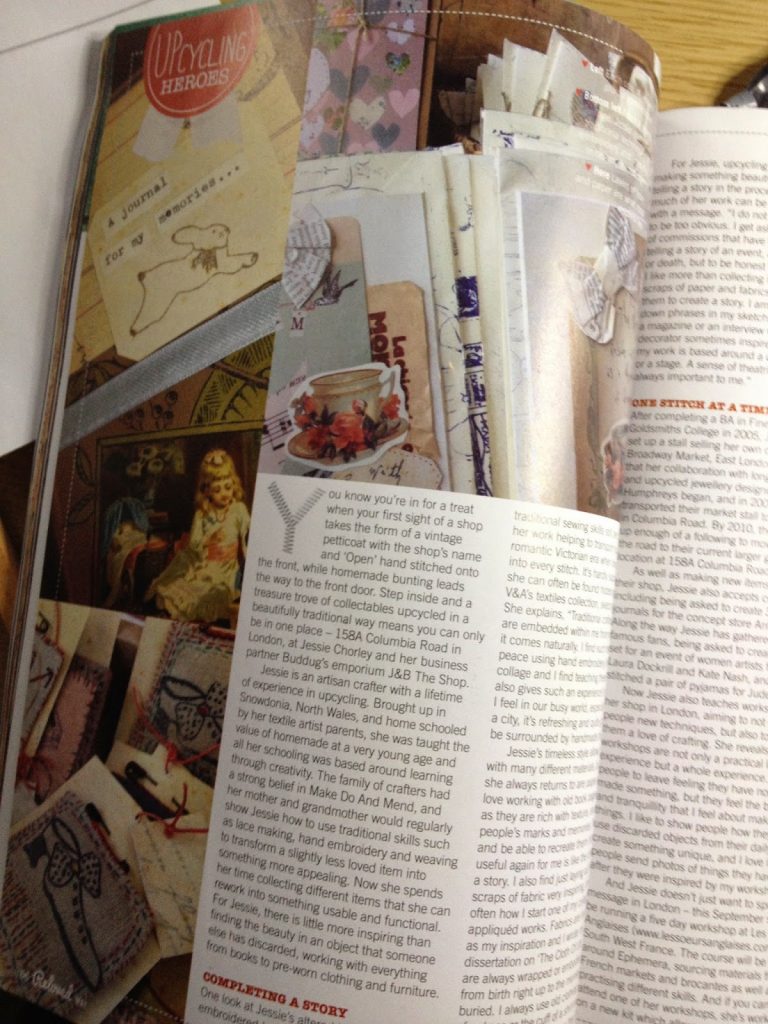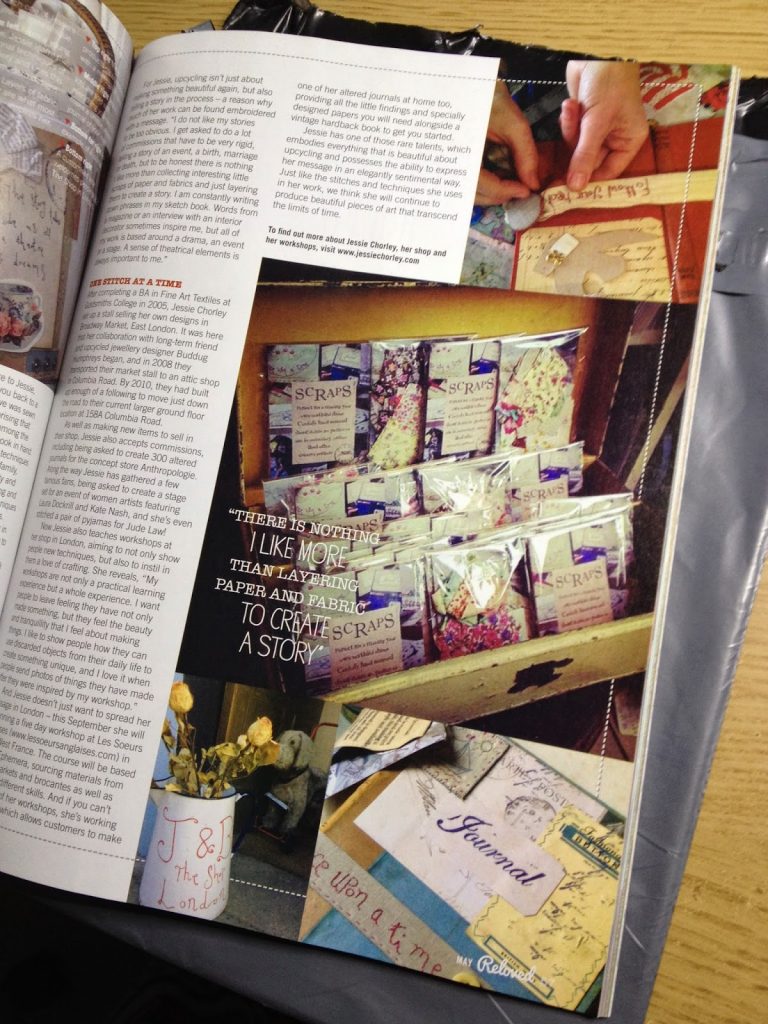 Fabulous Shop
A visit to Columbia Road is a must and a full day out – shops and shops of independent creative artisans.