I'm pleased to announce that my embroidery 'Headspace – Self Portrait' is included in The Stitchers' Journal Issue 18 published by Caroline Zoob @thestitchersjournal .
It appears in an article – alongside the beautiful work of Emily Jo Gibbs – showcasing the embroidered work in the 'Textile Portraits' book by Anne Kelly.
Textile Portraits Book by Anne Kelly is available to purchase via this Amazon Link.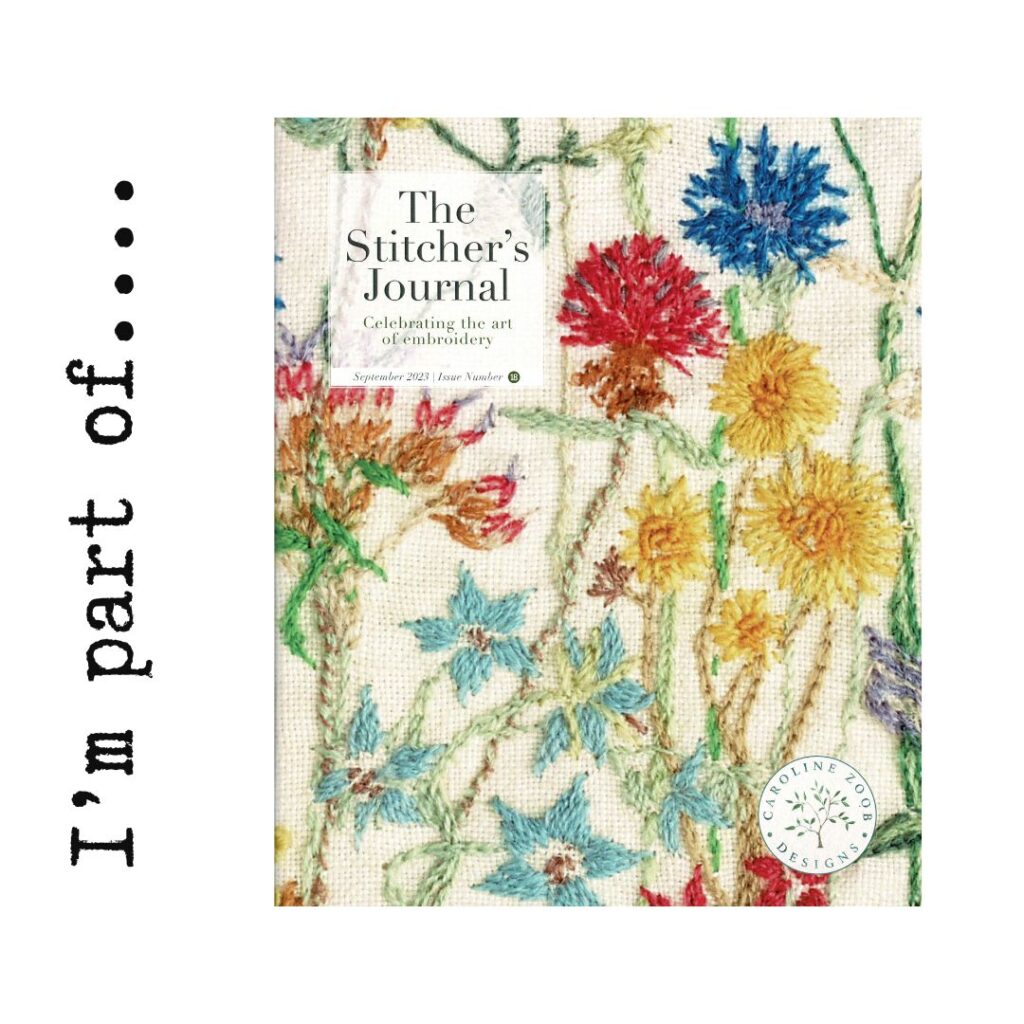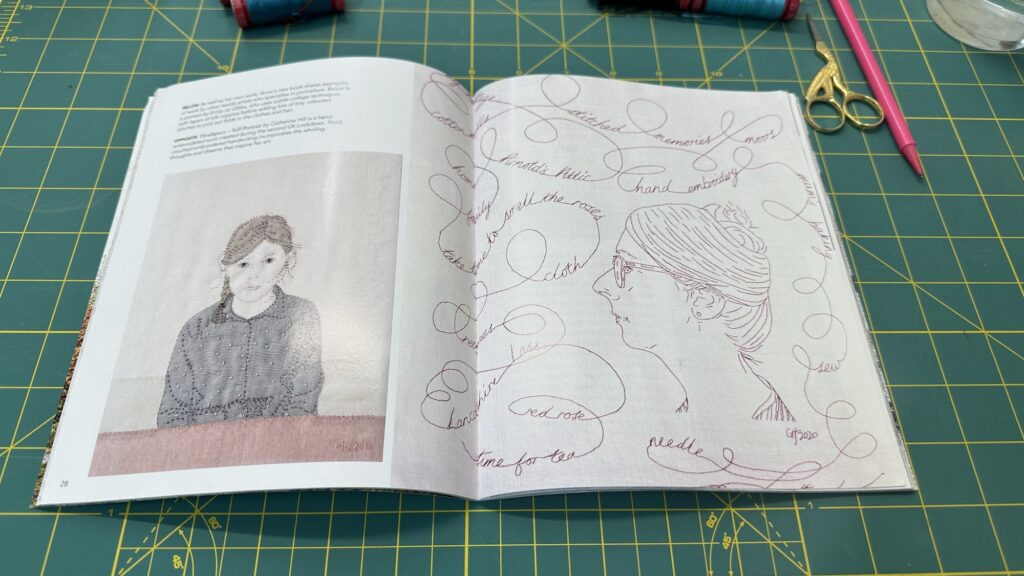 'Headspace – Self Portrait' was exhibited in the 'Self Portrait' exhibition at the Knitting and Stitching Show in 2021.
Thank you Caroline and Anne for including my work in the Journal.
My work has also appeared in a previous publication – 'Covid 19' appeared in the Stitchers' Journal Issue 8.