I'm pleased to share with you my submission to Beyond The Knitting & Stitching Show 'Self Portrait' Exhibition 2020. It's entirely hand stitched and measures 74cm x 74cm. From initial design to final stitch it took 19 days to complete. Created on a vintage linen bed sheet and couched in my favourite red embroidery thread.
Browse the submitted art works in the Self Portrait Exhibition and vote for your favourite piece for the 'People's Choice' by following this link.
The design started with an initial self portrait – the competition required that the face -front or side profile – needed to be approximately 20cm x 30cm. After that, I filled the cloth with words and thoughts that fill my mind.
Please show your support for all the textile artists and the Knitting & Stitching Show by voting on-line.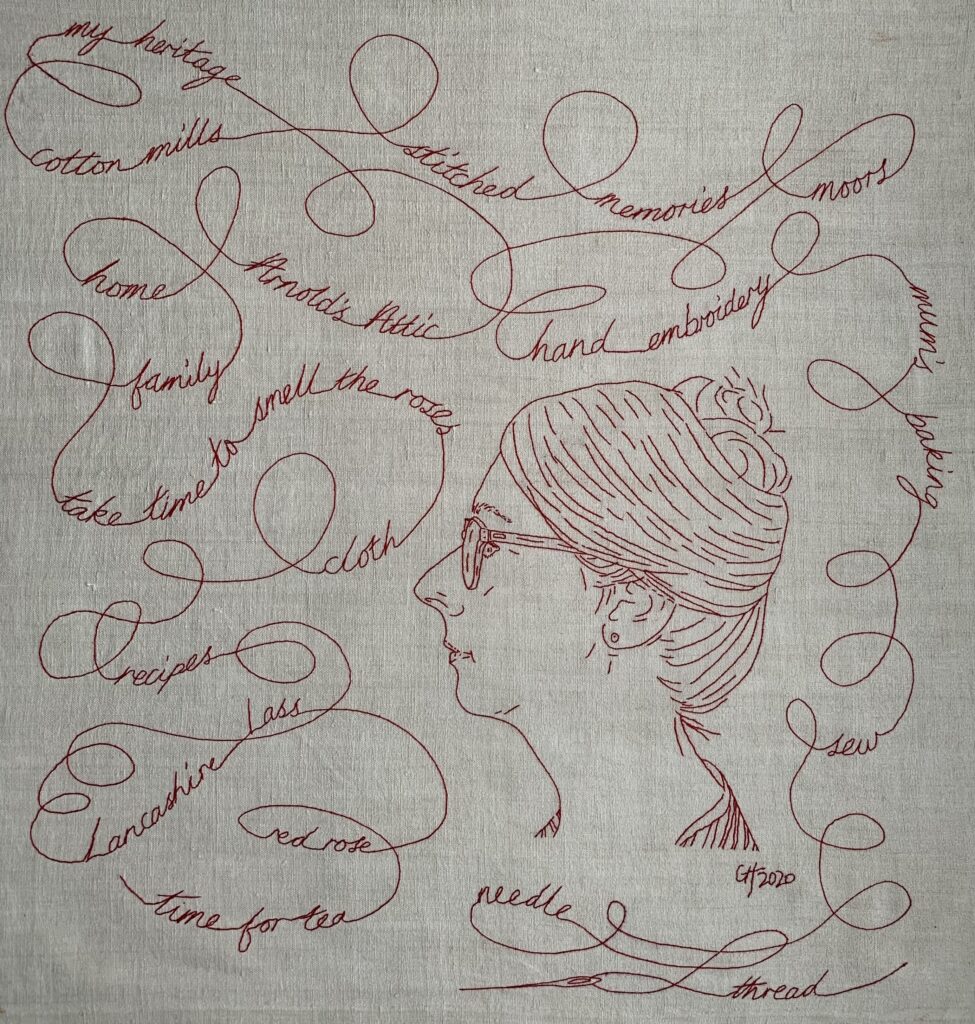 Detail and the back of the work.