I'm pleased to announce that "Time for Tea" has been selected for the Spring Up Gallery, UK, 'The Colour of Winter' online Exhibition.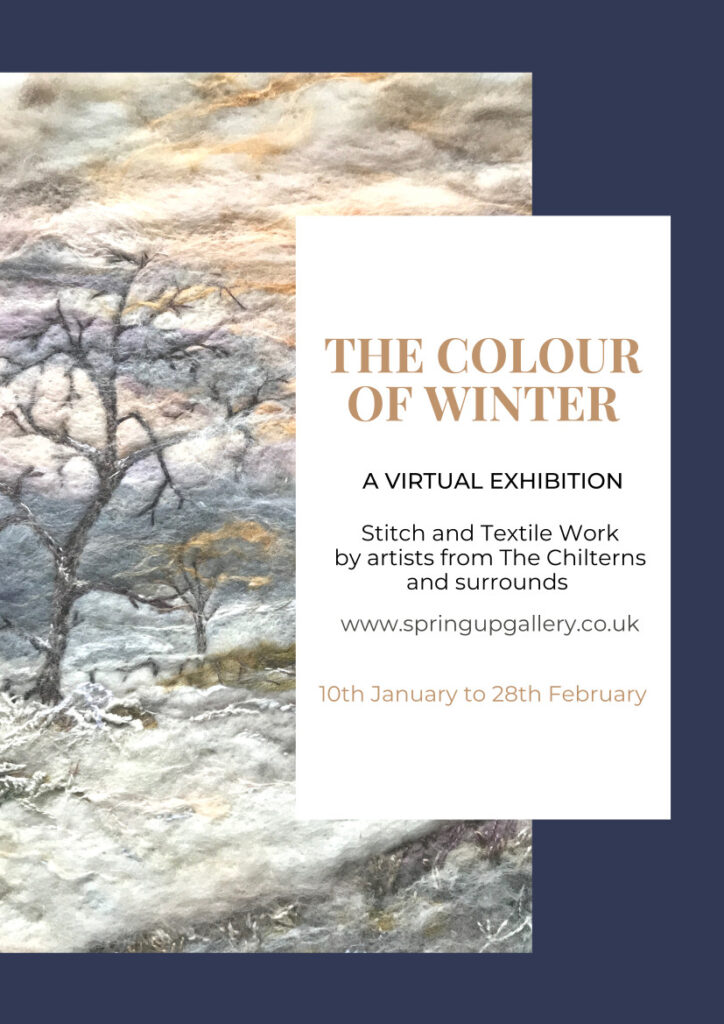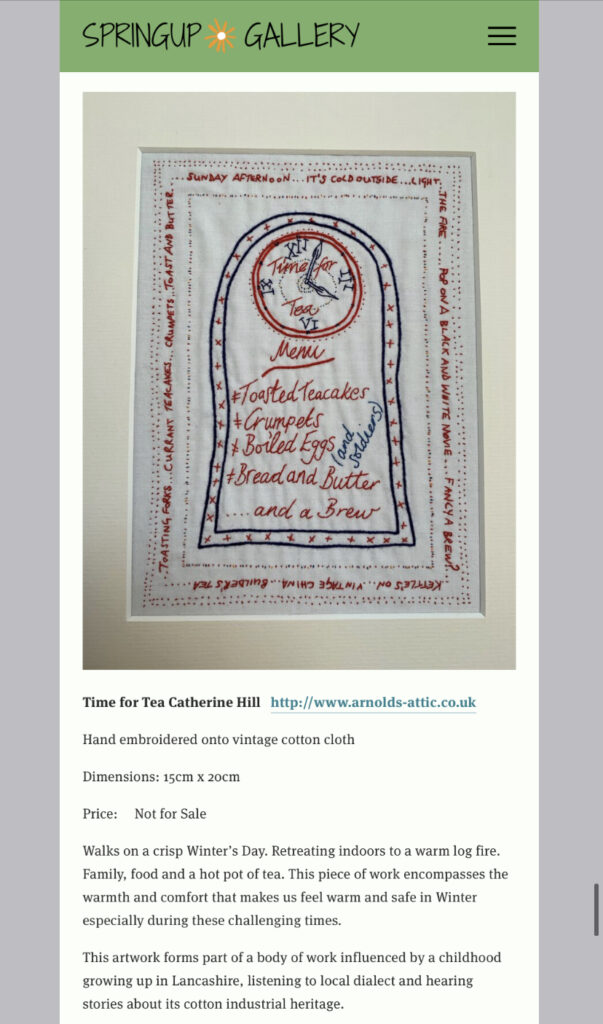 "For as long as I can remember I've enjoyed visiting local galleries … and am full of admiration for the creativity, skill and individuality of artists and makers. Through volunteering at a local art gallery it has been my fortune to see a great variety of work and to meet those who created it. …. In recent years, social media and the Internet have made it possible for artists and makers to reach audiences in different ways …
… this has inspired me to create Spring Up Gallery, to bring the essence of a small friendly local exhibition space into the virtual world. The website provides a space for artists and makers to exhibit and brings the visitor a curated selection of work to browse at their leisure. I will hold regular virtual exhibitions of work by artists and makers whose work I have got to know and appreciate, most of whom are from the Chiltern area and surrounds. I hope you enjoy the virtual exhibitions…" – Sarah Osborne, Springup Gallery.