Over the past few months I've taken part in a Hand Embroidery course.  One of it's aims is to encourage stitchers to expand their textile horizons for inspiration.   I love any excuse for a day out especially when it  revolves around textiles. So I formulated a plan for an indulgent day along the Silk Route.
Essex and Suffolk have a long standing history in the Silk industry.  Consequently my route took in two Silk Mill Shops in Sudbury in addition to the silk textile archive in Braintree.
Warner Textile Archive
First in the itinerary was a visit to the Warner Textile Archive in Braintree, Essex.
It was a real eye opener, containing beautiful colourful samples dating back hundreds of years.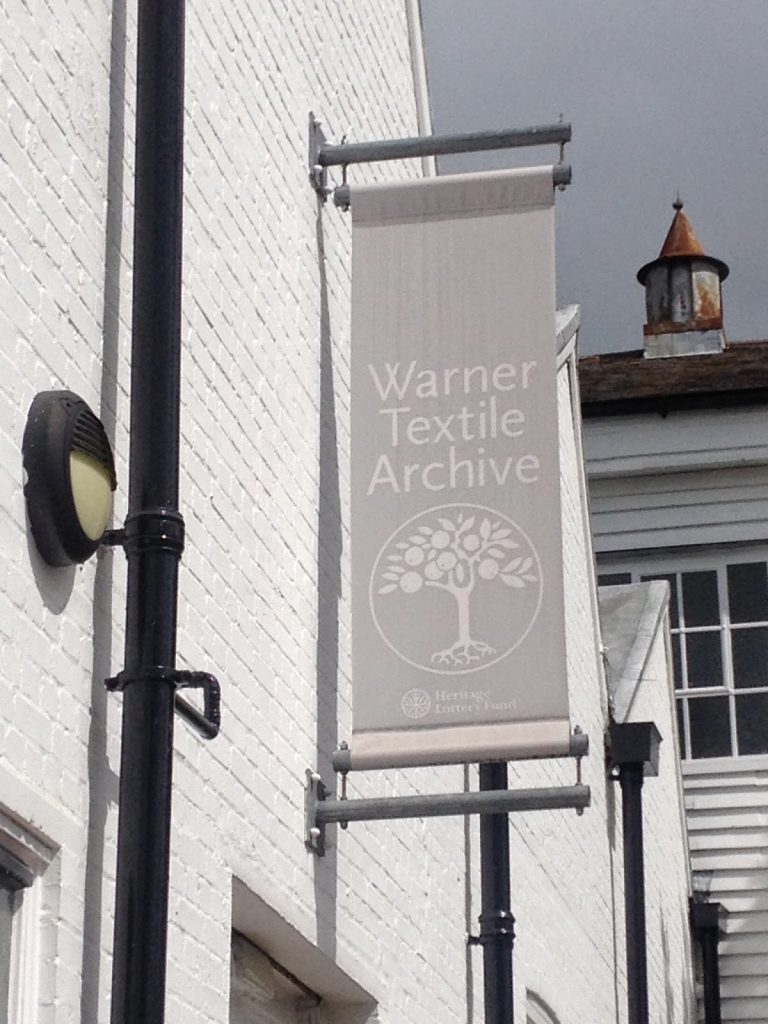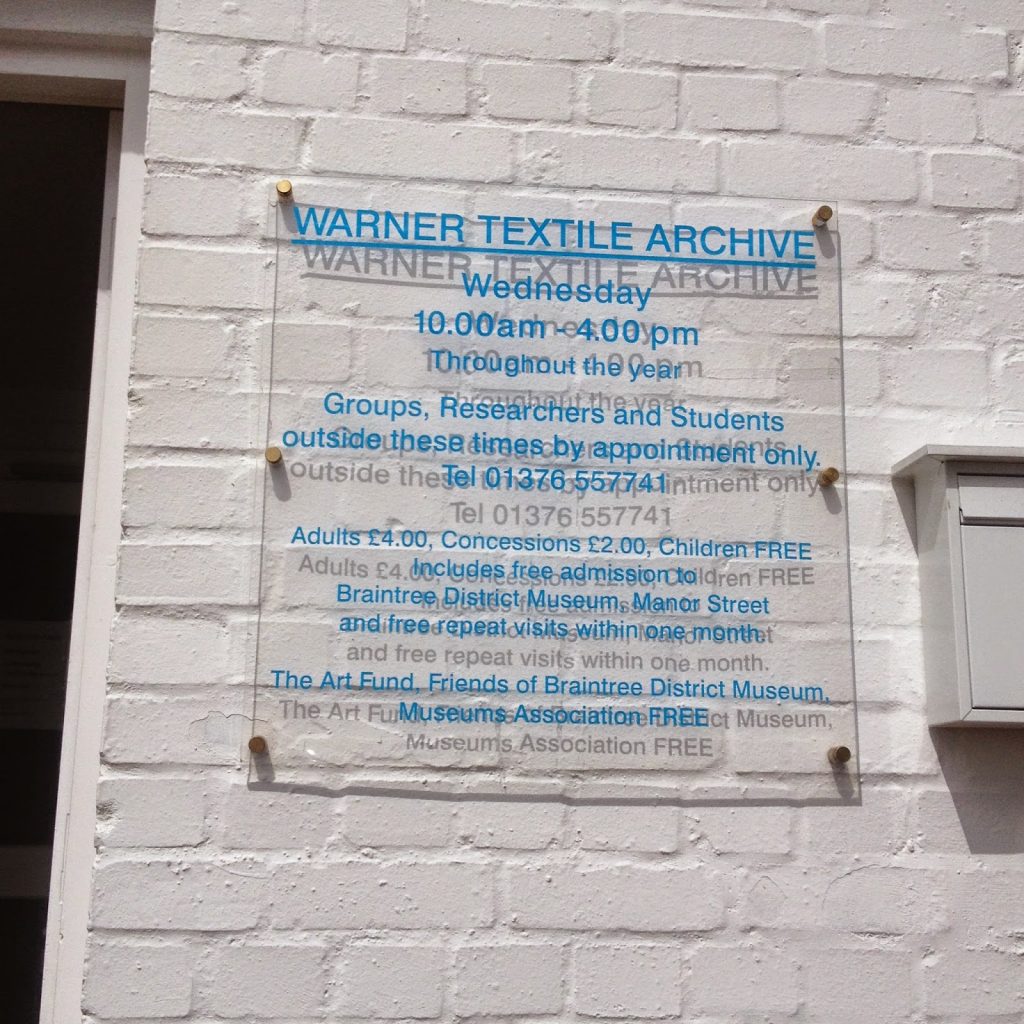 The collection is comprised of a number of historical pieces from Warner's Mill and other former local Silk Mills.
Some samples have original drawings and painted art work alongside their finished hand woven silk cloth. Stunning and well worth a visit.
Silk Route Shopping
Next on the itinerary was a little shopping and a visit to some factory shops.
The factory shop is filled with goodies collected from all four mills on the site – each are involved in the manufacture of silk, from spinning through to weaving.
I could feel myself getting giddy with excitement.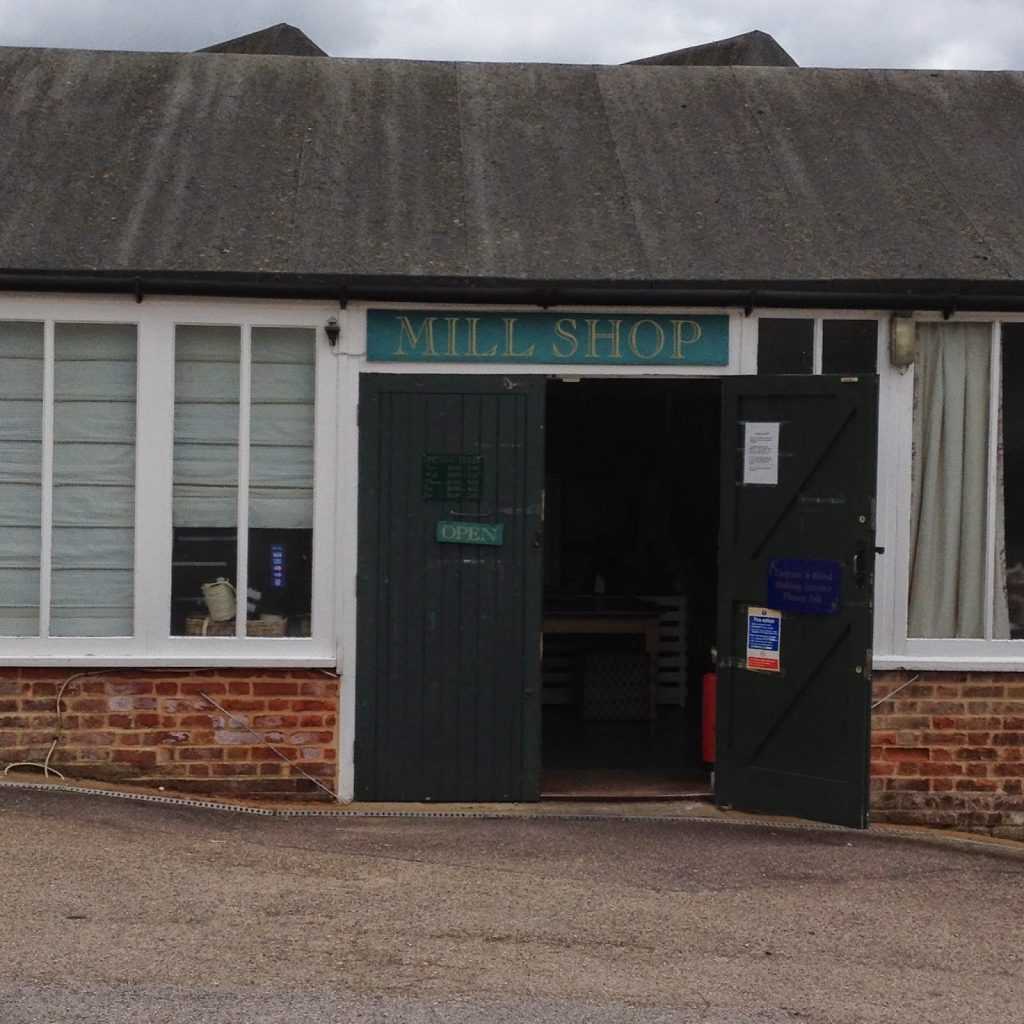 It was a joy to behold – woven fabric, silk yarn, off-cuts & patchwork scrap bags and end of line silk by the metre!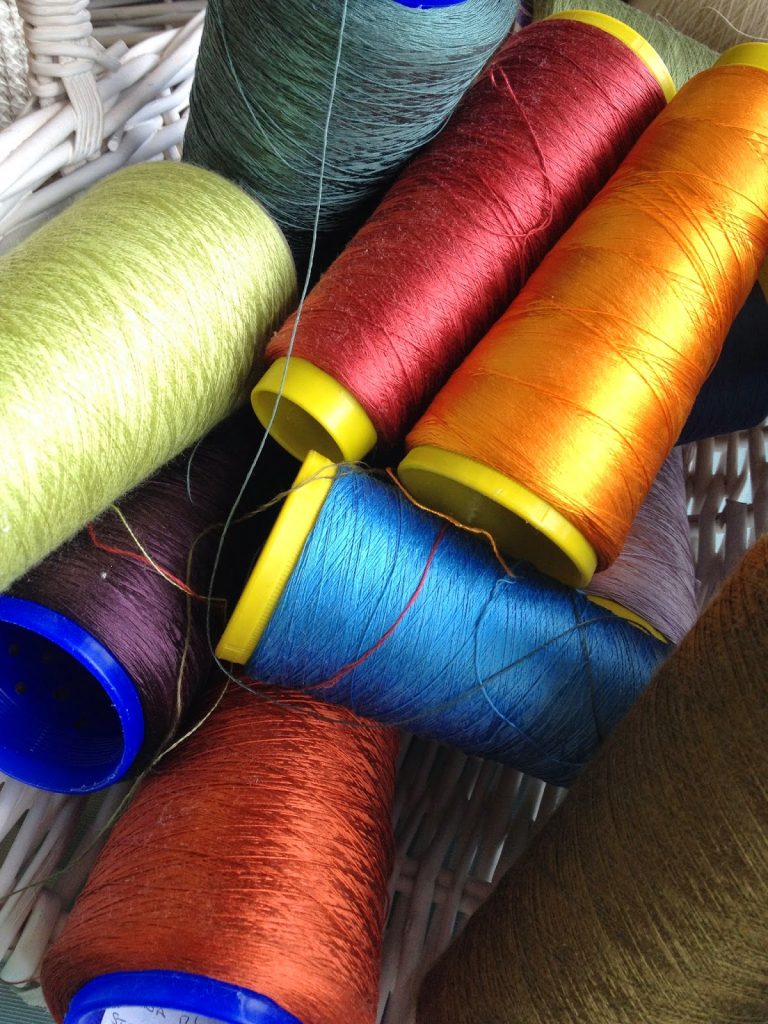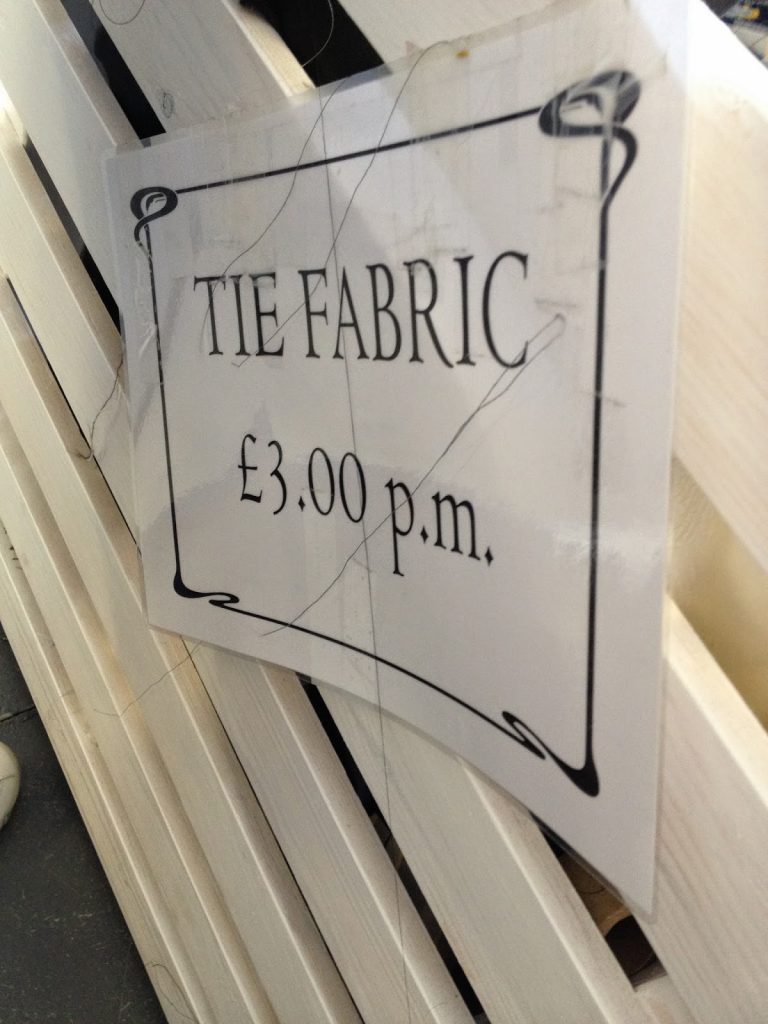 Tie fabric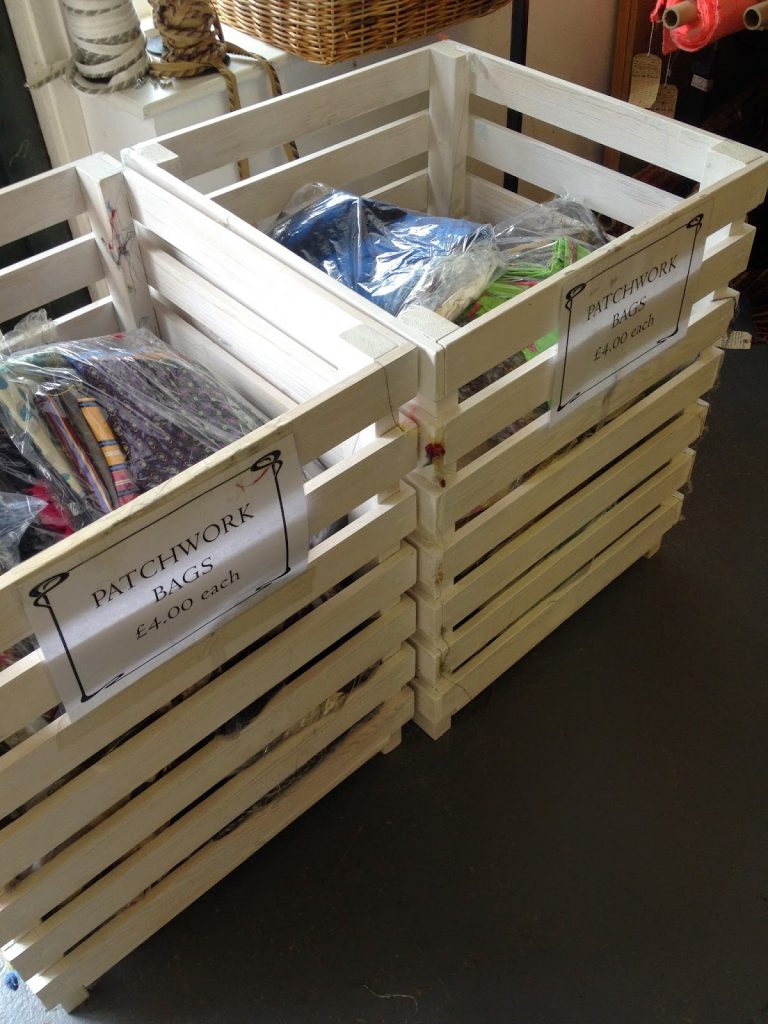 Silk, cotton, silk blends plus lots more in these bags of joy
Ready made items available too
Ties and cufflnks
Vanners in Sudbury was the final shopping desination. It's factory has appeared on the Great British Sewing Bee .
The mill shop was full of fabric by the metre, yarn, pre-made items (silk bow ties, silk ties, silk handkerchiefs and even cufflinks). It also sold scrap fabric rummage bags and lots more.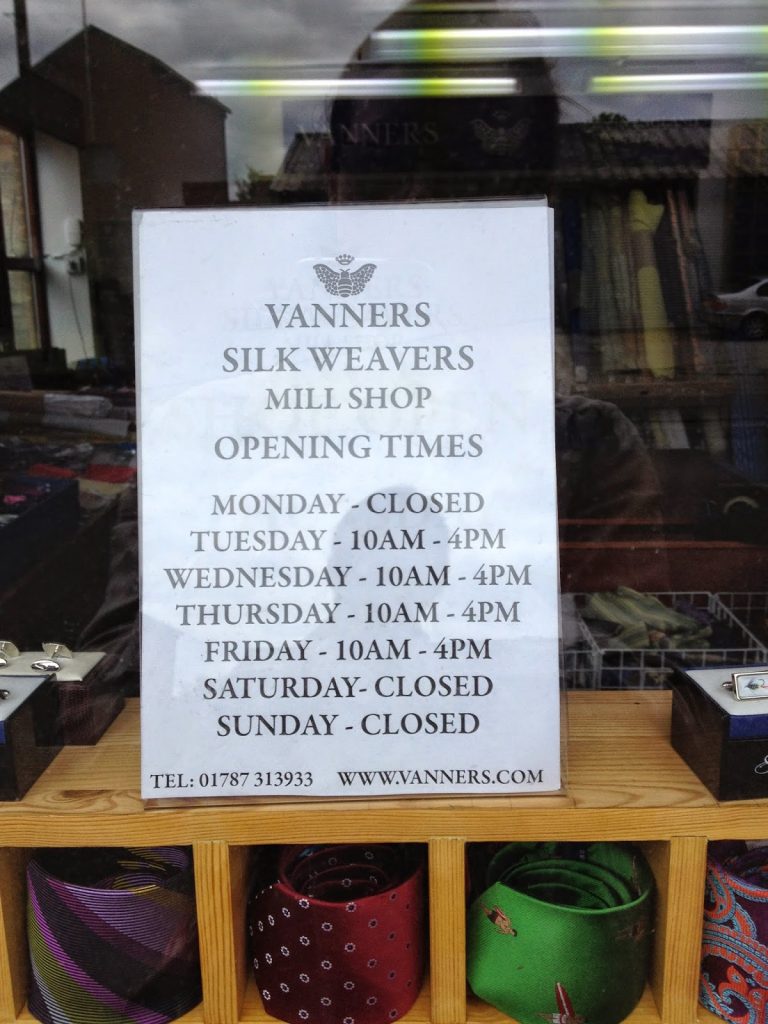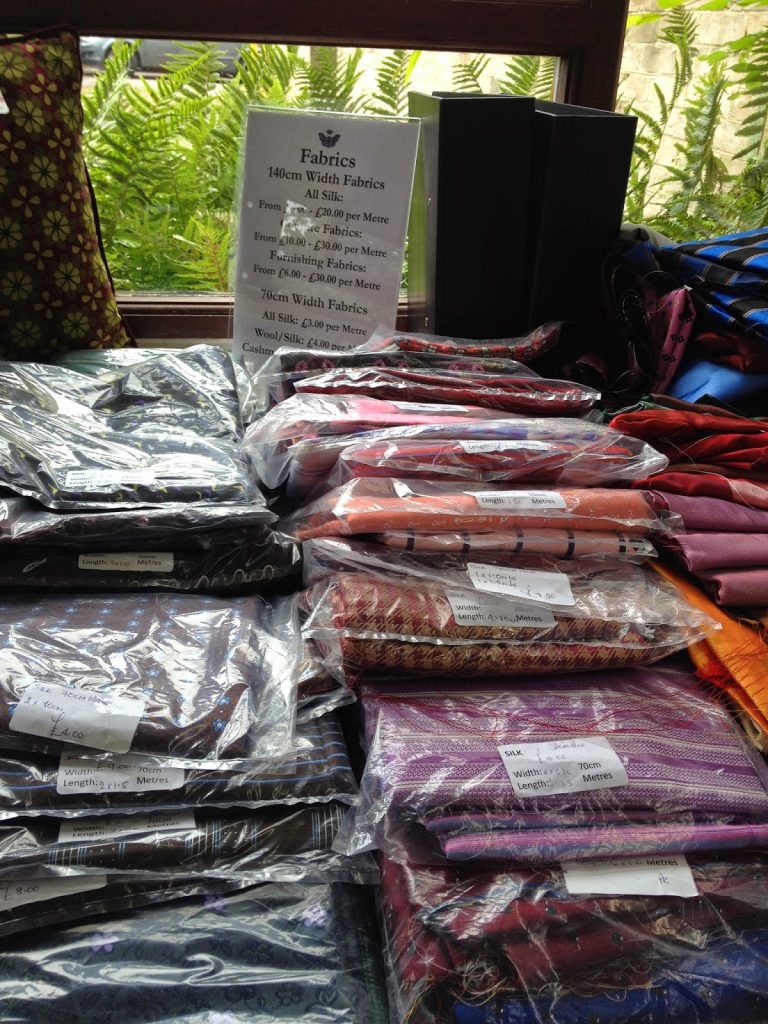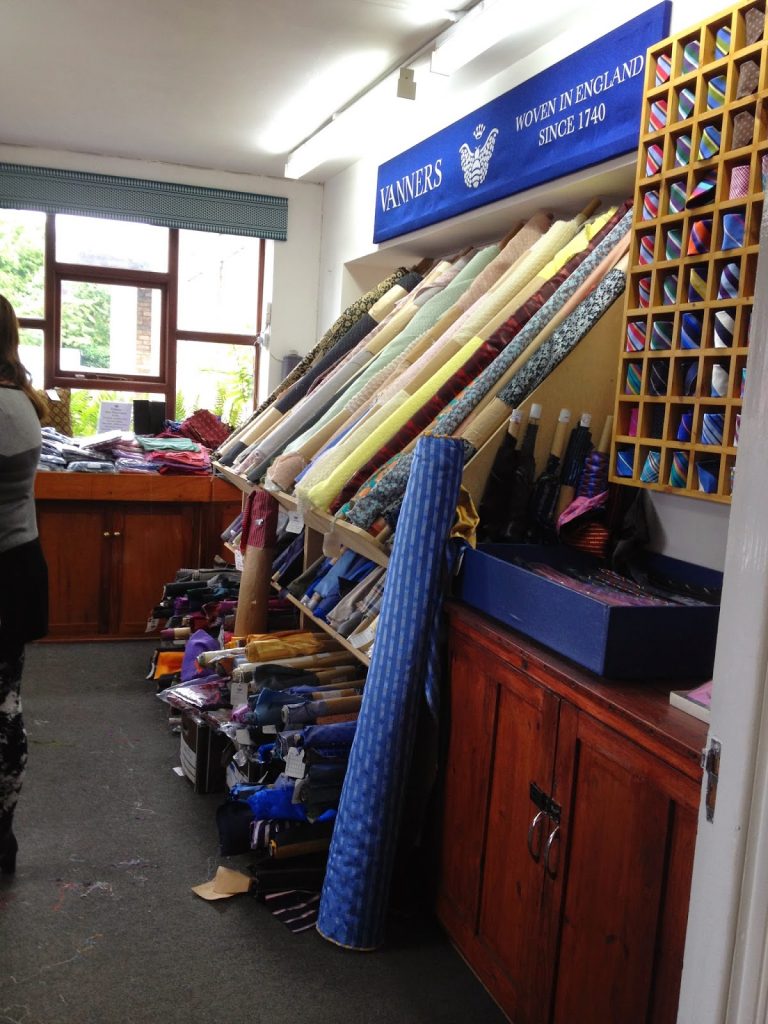 Mill shops and I get on very well together. Consequently, by the end of the day my car was filled to bursting with lots of  very large bags filled with silk goodies. Furthermore, the textile archive had filled my head with patterns perfect for future embroidery work.
Even though I was jolly tired, I was looking forward to tomorrow and a lovely day playing with my purchases.
By the way, both Silk Factory shops take credit cards !!!!!
Have you have discovered another place to add to my next trip to the Silk Route, please let me know. Leave a message below.