Dressmaking scares me quite a lot. It harks back to school and failing miserable to make an A-line skirt.
So I was thrilled to have the opportunity to learn from an expert.
Dressmaking at the Museum
I had the best of times at the  Fashion & Textiles Museum, London.
The 'Pattern making on a Mannequin' Workshop. was led by pattern designer Theresa Hewlett who has worked on the garments from Strictly Come Dancing.
The aim of the day was to learn how to make a bodice shape with calico and then transfer it onto paper to make patterns to fit my own figure.
I Really Am a Total Novice
Before I share the images from the day, I would just like to clarify that I am not a dressmaker (I did some dressmaking at school, it didn't agree with me so I took O Level Cookery instead ).
Now at the age of over 40, I am trying to put some of my demons to bed. Dressmaking is one of them. This workshop was a real challenge for me, I loved every moment of it – thank you Theresa for a fantastic day.
Pinning to the Mannequin
The process was initially created in calico.
Pieces of calico were cut and pinned onto the dummy before being marked with grain line, neck, waist and shoulder seams.
These were then removed and drafted onto gridded paper to use as a 'block' for future designs.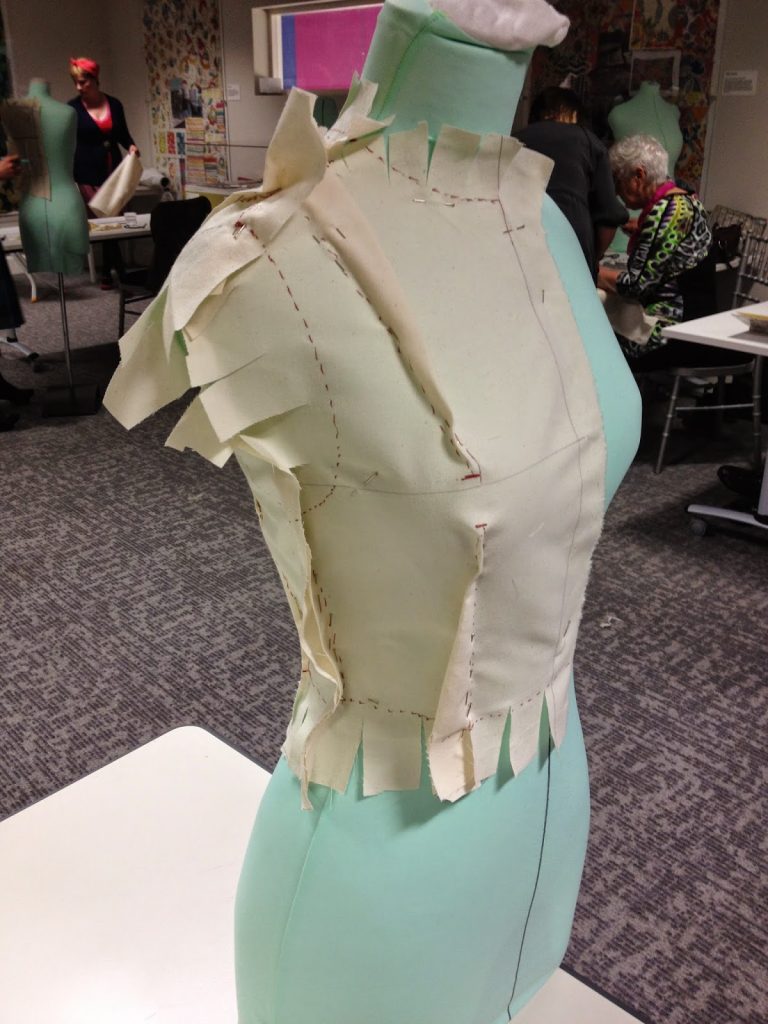 The shoulder was a marked using a loop of elastic.
Fabric to Paper
These are the designs that were transferred from the calico design to the paper. Labels were added – front, back, fold, shoulder – as was the seam allowance.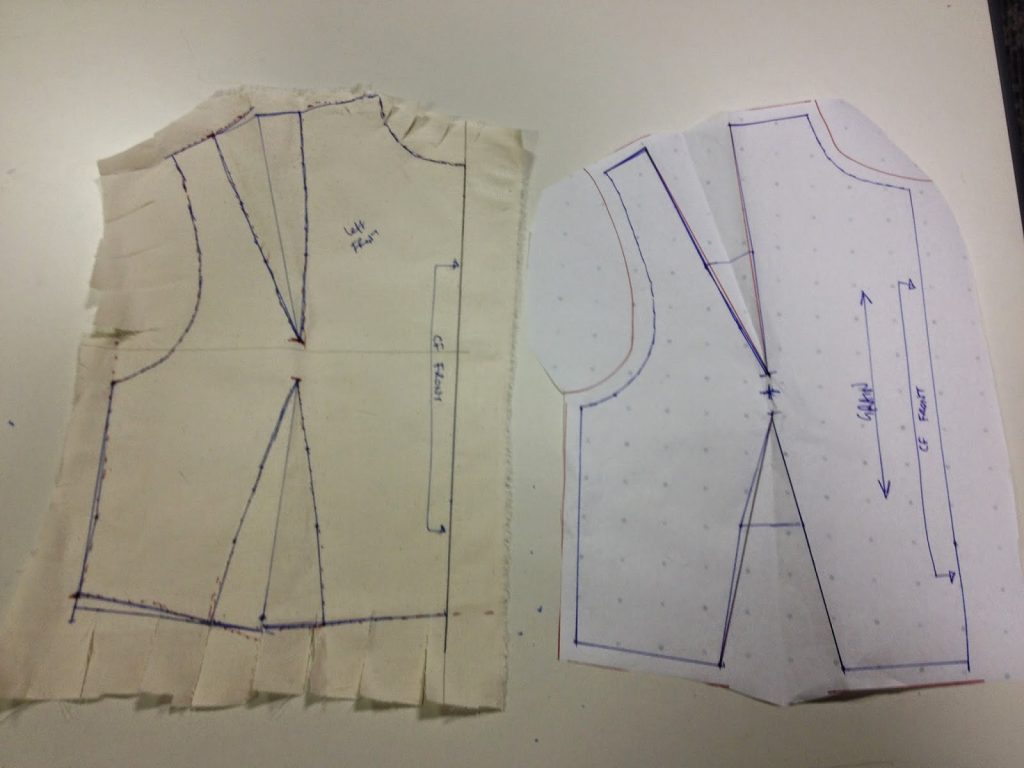 Experimenting
We had a little time left at the end of the workshop, and some of us took the opportunity to use our new skills and have a play.
My fear of dressmaking has been abated, and I am looking forward to tackling a garment in the near future.
Do you make your own garments? Do you have some tips you can share? Please leave your thoughts below.