I am pleased to announce that 'Pandemic Object 2020' has been selected by curator Polly Bates for the 'Artists Responding To' Postcard Project Exhibition. The Exhibition will take place on the weekend of 14th August – 15th August with an event on the opening night of 14th August between 18:00-21:30.
The event is to be held at 147 Stoke Newington, Stoke Newington High Street, London N16 0NY. For further information on the event follow this link.
In November 2020 my work was accepted for inclusion in the project book. Since then, Polly has been waiting patiently to be able to share all the artworks in a physical exhibition.
"To make sure that our exhibition will be enjoyed in a safe space we will be implementing precautions such as a one-way route through the show, and we will be acting on any government guidelines that are current for August. We have also made the opening night of the exhibition a ticketed event, so that we can limit the number of visitors to make a safer environment." Tickets are available via Eventbrite.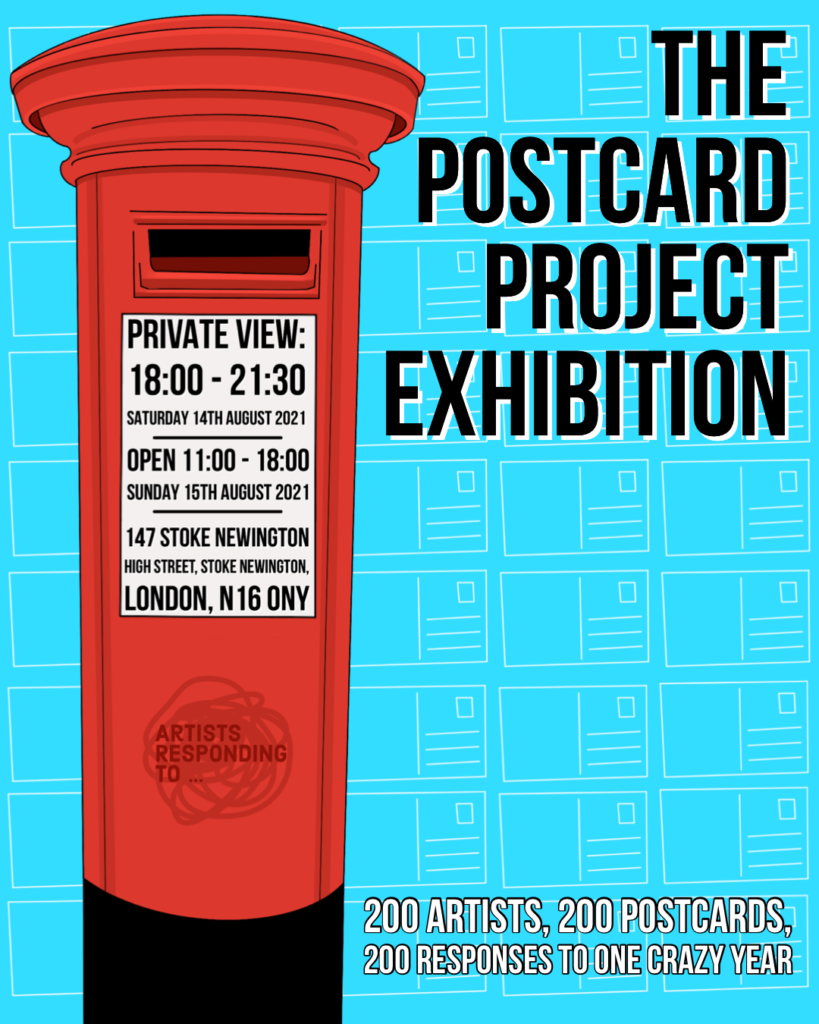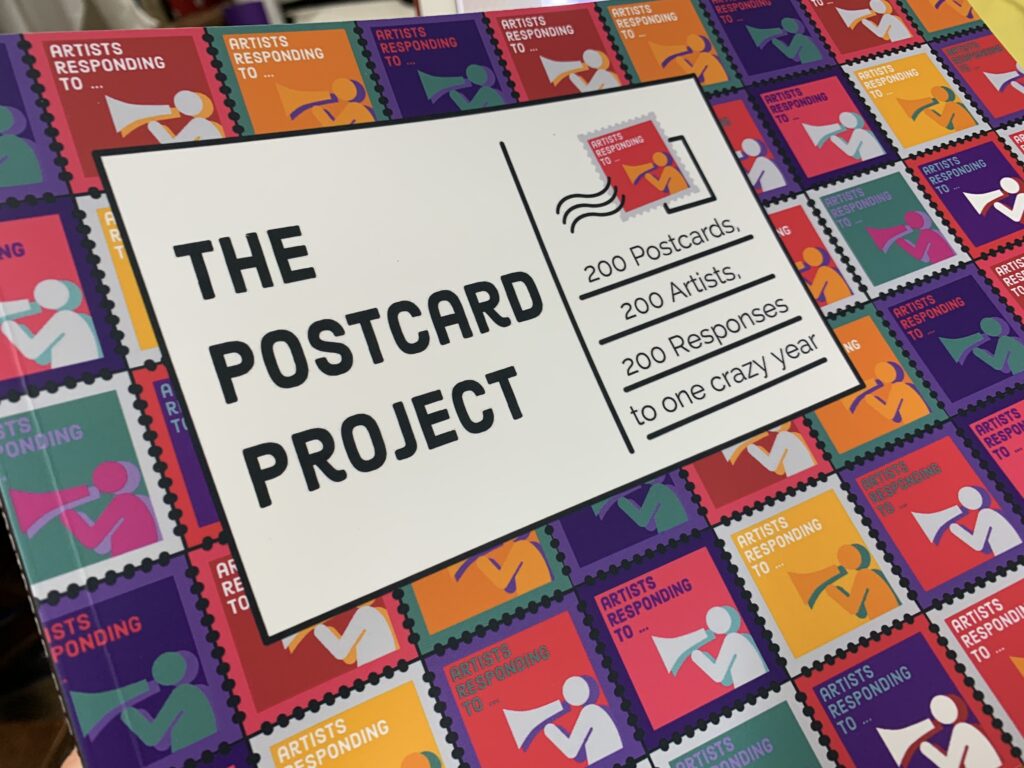 "At the beginning of November 2020, and the start of the UK's second national lockdown, ARTISTS RESPONDING TO … sent 200 postcards across the UK to 200 artists. These artists were invited to reflect on the year 2020 and create artwork directly onto the postcards. The postcards involved in this project have been curated into an Art Book. The artworks in this book share personal experiences that we can all relate to, and although they are small in size, they are hugely powerful." – Polly Bates curator at Artists Responding To.
Pen drawing onto card ; Size 10cm x 15cm. This is one of three piecee of art I completed during Lockdown #2 in November 2020. The others are '4 Hours in History' and 'Self Portrait'.
Copies of The Postcard Project Book are available to buy from https://www.artistsrespondingto.co.uk/shop-1