My DH is a wonderful chap. For our Silver Wedding Anniversary he whisked me off for a fabulous trip to Paris, our first visit to this romantic city – so exciting! I wanted to make this trip memorable, so we had a think and (in addition to checking out some sites) we thought of other things we wanted to see and do in Paris, things that meant a lot to each of us.
Here are the ten things that made our trip memorable, but I am sure your own check list will be very different – you may notice that a lot of my memories involve food!
1. Visit a street market and buy a Crepe.
We visited a busy market very close to our hotel – Marche Bastille. I absolutely adore crepes, so we bought espresso and a crepe and just sat and watched the world go by whilst we ate.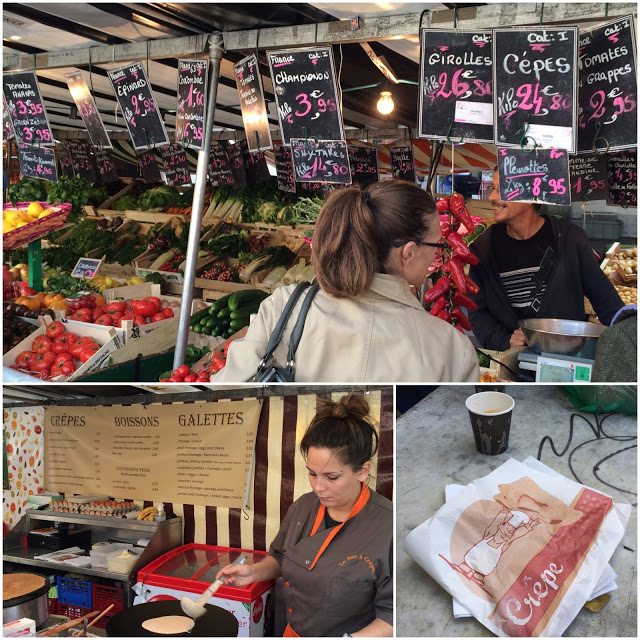 2. Eat a baguette.
Within ten minutes of arriving at Gare du Nord I was in a Boulangerie. The baguette was bought and in my hand (with suitcase in the other). French bread is so distinctive and the taste and smell instantly brought back so many memories of previous trips to Normandy. We were so happy, and so English, walking along the road, pulling our cases and munching through the bread without a care in the world.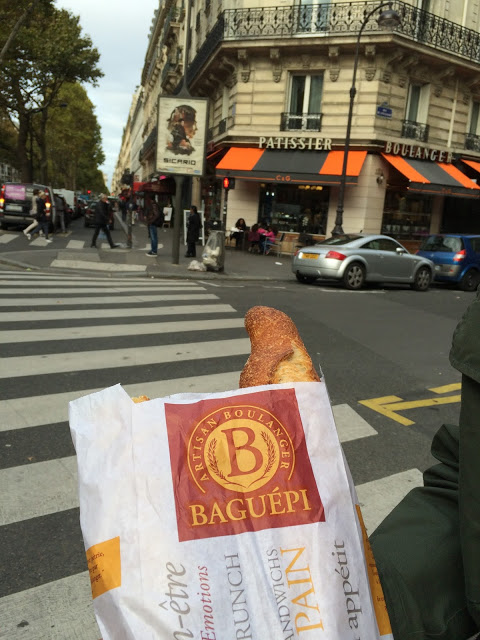 3. See Paris by night.
On our first night, we decided to wonder around the city and stay out until late. Our hotel was north of Notre Dame, so our first port of call was the Cathedral itself then as many bridges as we could manage and onto the Louvre to see the iconic glass pyramids lit up. We watched the Eiffel tower light up on the hour (with its fizzling lights) then sat down for a drink in a Tabac with the locals. A night to remember.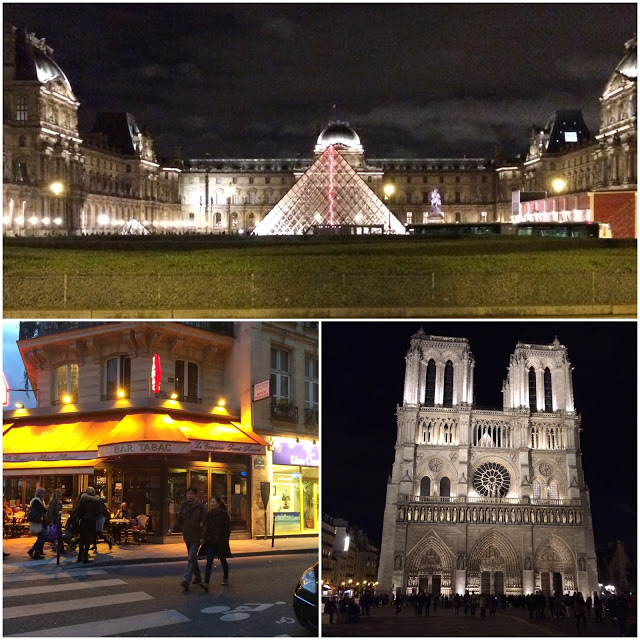 4. Eat a patisserie sitting on the steps of Musee D'Orsay.
In the streets behind the museum is the more up-market part of town. We took a walk past the iconic Cafe De Flore and decided it was way too crowded for us, so we carried on down until we found the most delightful Patisserie shop, bought some cakes and walked towards the Seine. The museum has the most wonderful wooden steps leading down to the river, so we sat and ate our cakes in the afternoon sun watching the boats on the river. To make the holiday last that little bit longer, on the last day of our holiday, we bought some more cakes on the way to the station to bring home with us and had coffee and French cakes the following day.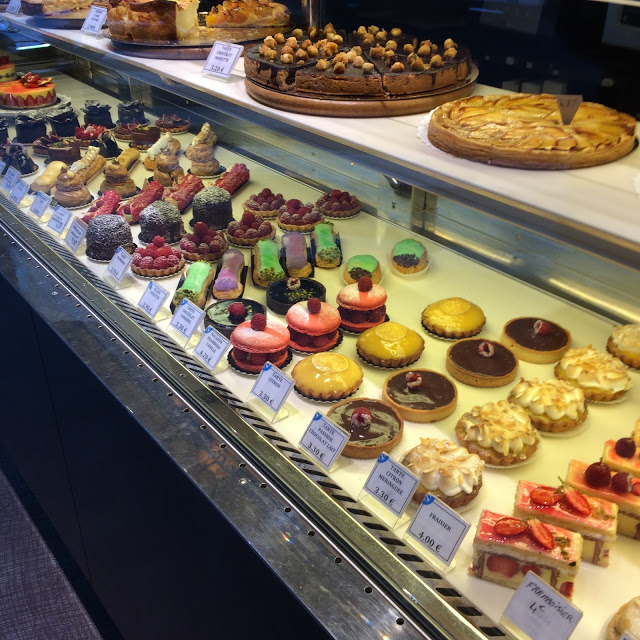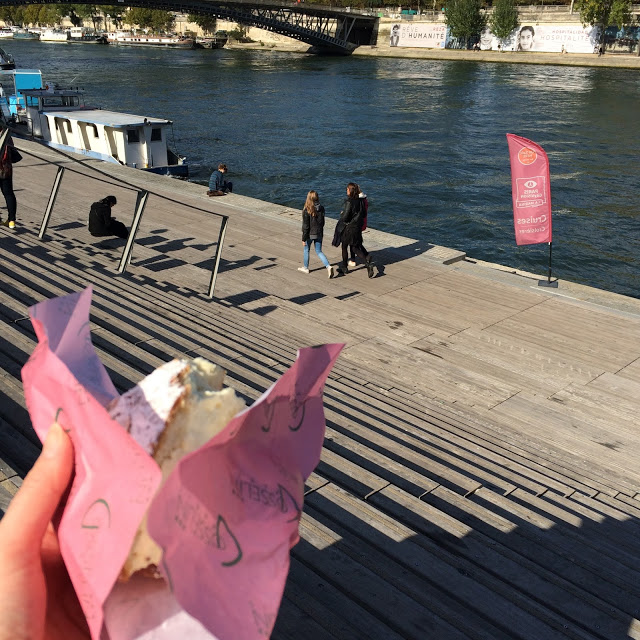 5. Visit the Eiffel Tower.
The structure is breathtaking and it makes the perfect backdrop to any photograph. We took a boat trip and saw the tower appearing before our very eyes as we sailed along the Seine. The tower is huge. We walked underneath it and wanted a souvenir of our day, so we bought a cheap and cheerful Eiffel Tower keyring to make a decoration for this years' Christmas tree. At the end of the day we sat in front of the Trocadero and watched the sun set over the Eiffel tower – truly magical.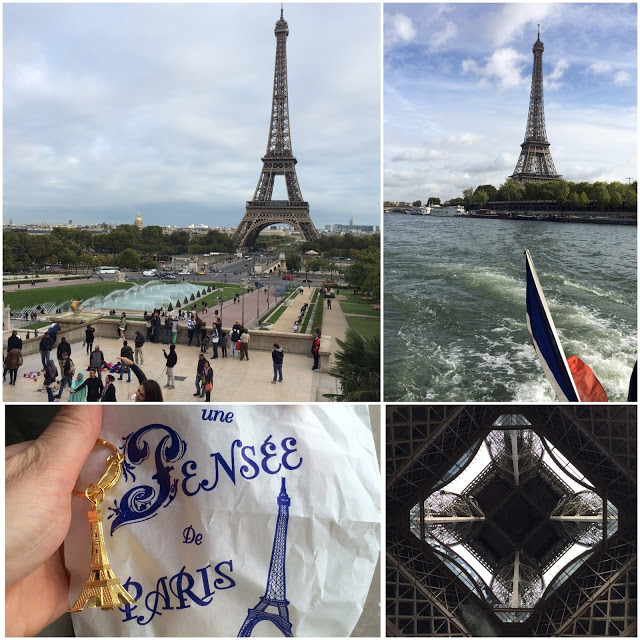 6. Fill your own pot of Dijon Mustard at Maille.
This was recommended by a friend who's also a mustard fan. The shop has mustard on tap – just like beer pumps in a bar! The shop interior is stunning and there is every mustard you could possible think of. Buy a ceramic pot, have it filled up in store then pop into any of their stores to get a refill – there's a store in London too!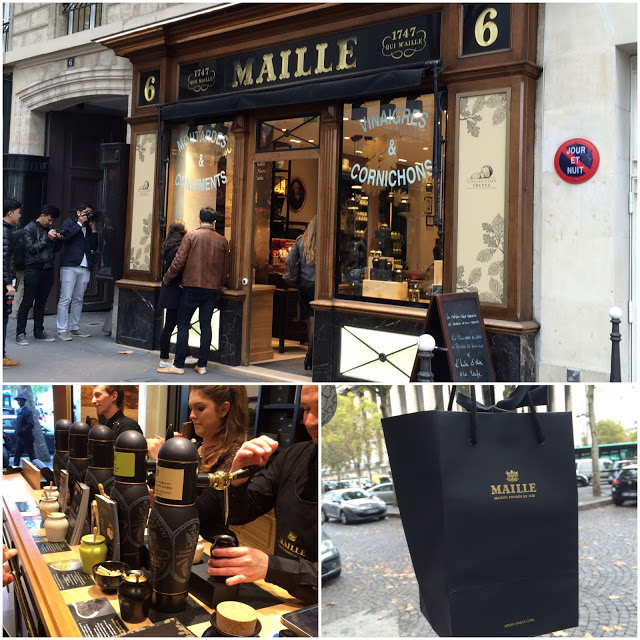 7. Visit a cemetery and pay your respects to a childhood icon.
This may sound strange, but the cemetery of Pere Lachaise is an architectural marvel with a whole host of famous residents including Oscar Wilde, Jim Morrison, Edith Piaf, Marcel Marceau and Maria Callas (here's a map) .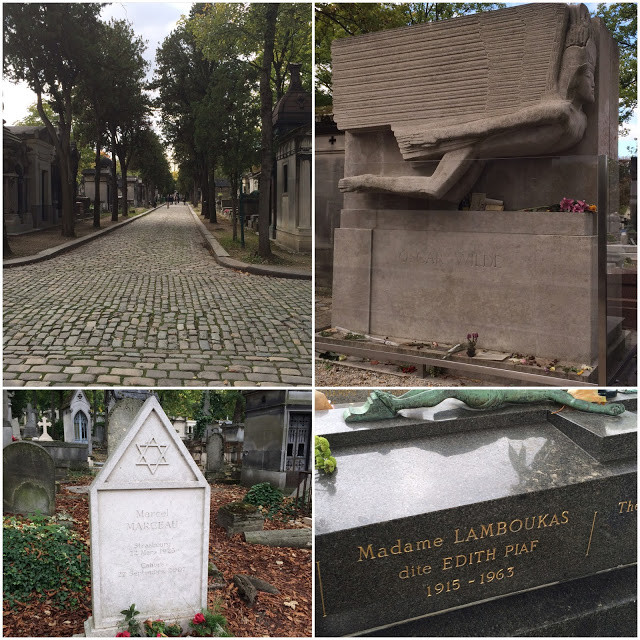 8. Have a packed lunch in the grounds of the Louvre (and don't forget the padlock!).
We sat in the grounds of the Louvre on a wonderful sunny day and the view was amazing. Afterwards we walked over the river at Pont des Arts and checked out the 'love locks' (padlocks on the bridge).
9. Pop into a Bistro for a Croque Monsieur or Madame (the same but with a fried egg on the top) with a glass of red wine. We sat outside and watched the world go by – as the Parisians do – when in Rome and all that (or Paris in this case).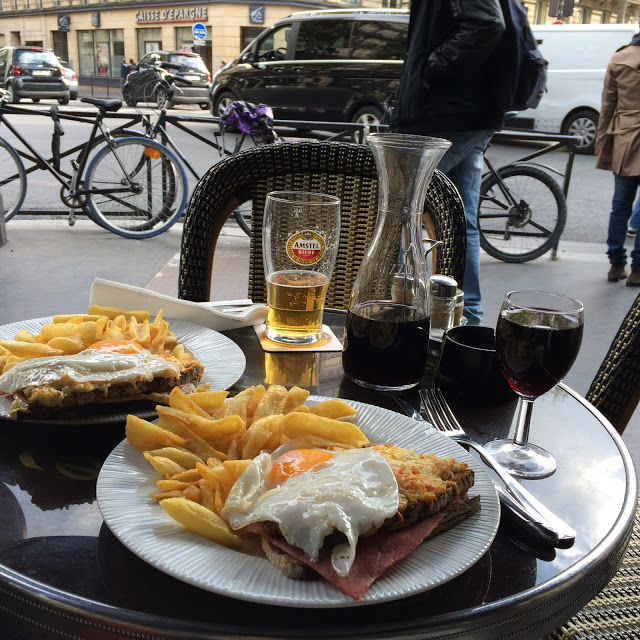 10. Watch the traffic at the L'Arc de Triomphe.
This was not at all what I was expecting. I had seen many TV programmes demonstrating the art of driving around this magnificent structure – but seeing is believing. We stood there, watched and listened to the organised chaos going on in front of our very eyes. Astounding.
It was a fabulous trip and we've already booked to go again in the Spring. Have you been to Paris? If so what are your favourite things to do there? Please let me know any ideas you may have for our trip next year.