The Festival of Quilts has a section cordoned off, where the winning quilts are already hung, but are covered – draped with cloths – until 2pm on the first day. I stood in anticipation alongside the crowds of onlookers waiting to see the best quilts in each category. Having seen the rest of the quilts in show, I knew the winning pieces would have to be something very special to win a place under the cloths. I wasn't disappointed, they were amazing. Every inch of every piece represented hours and hours of painstaking work. Stunning colours, textures and surface design.  This year I especially liked the pieces made by the schools and the young quilters.
Here are the winners. Enjoy.
Art Quilts – My Lady by Susan Orchin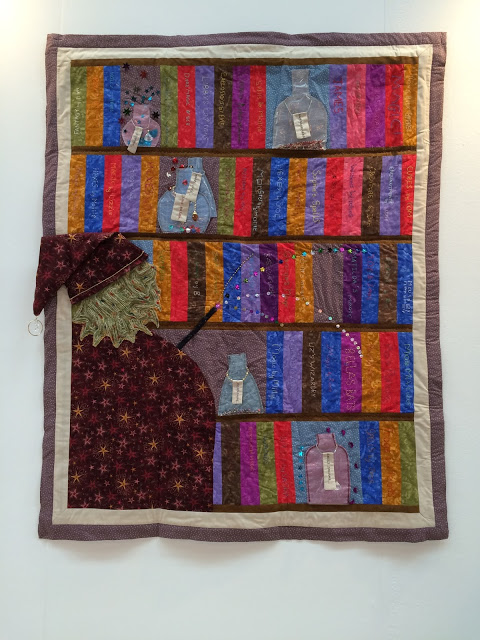 Schools (Primary 5-11) – Patchwork Magic by Belmont Grosvenor School
Traditional Quilts – Kaleidoscope by Janette Chilver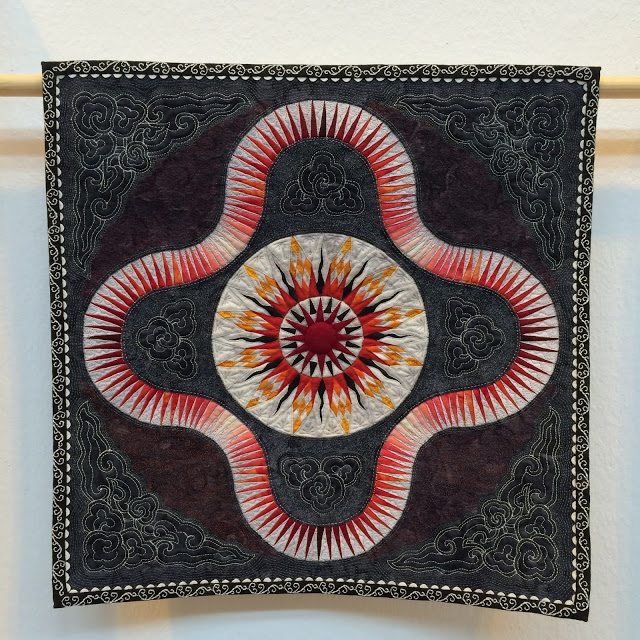 Miniature Quilts – Tempest by Kumiko Frydi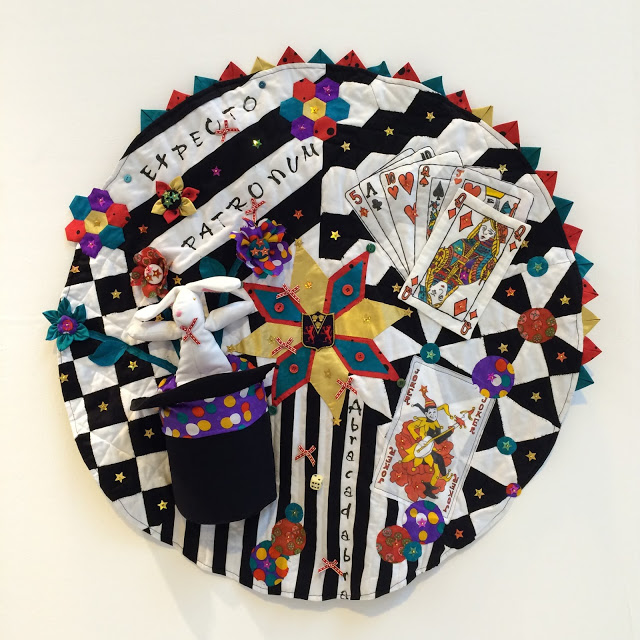 Schools (Secondary 12-16) – The Magic Circle by Watford Grammar School for Girls
Group Quilts – The Show Stoppers by The Exhibitionists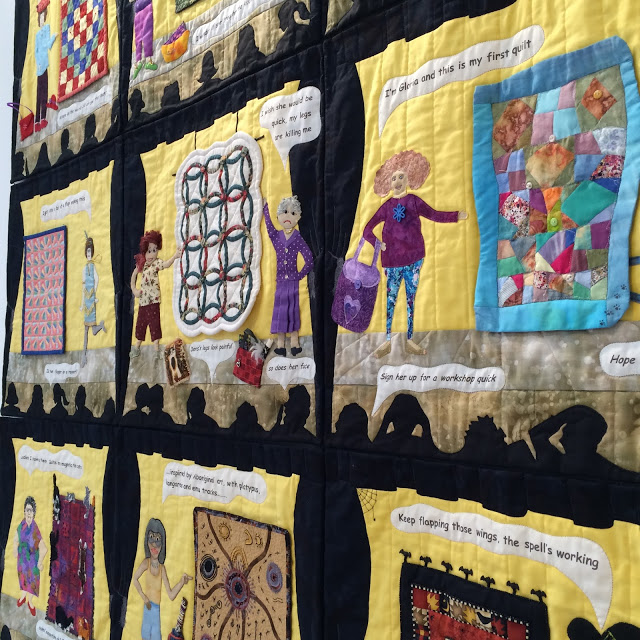 Young Quilter /Embroiderer 12-16 – Colores En Elvento by Sonsoles Ponti-Aguirre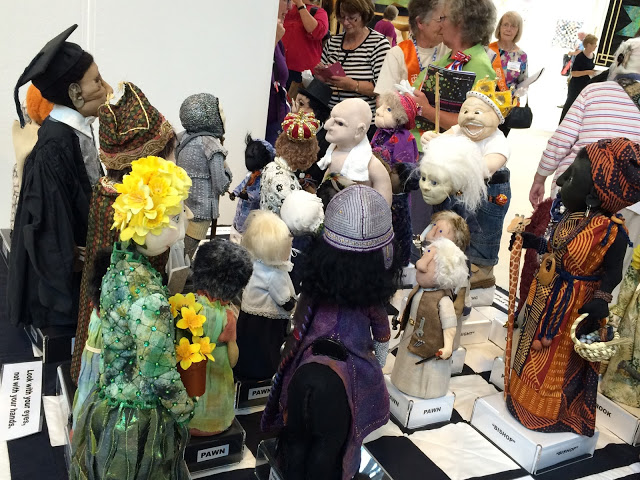 Quilt Creations – The Chess Set by Mavis Walker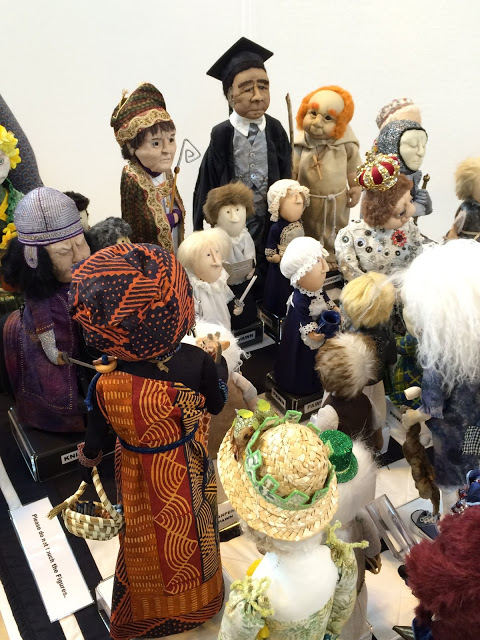 My First Quilt – Derelict by Catherine Groves
Two Person Quilt
The Quilters' Guild Challenge – Log Cabin Crazyness! by Joy Salvage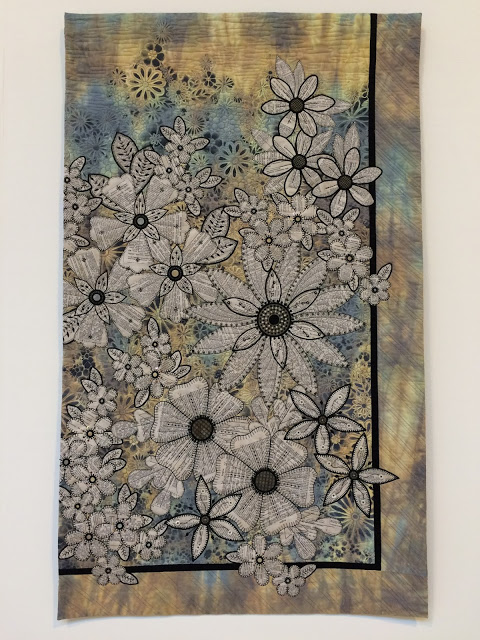 Contemporary Quilts – Without Colour I Have No Voice by Lesley Brankin
Pictorial Quilts – Turtle Bay by Claudia Pfeil
Check out my other posts for more on the wonderful textile creations at the Festival of Quilts.