To mark the centenary of the start of World War One, I wanted to share one of my family photos with you.
The photograph was taken in 1916 in Lancashire, England.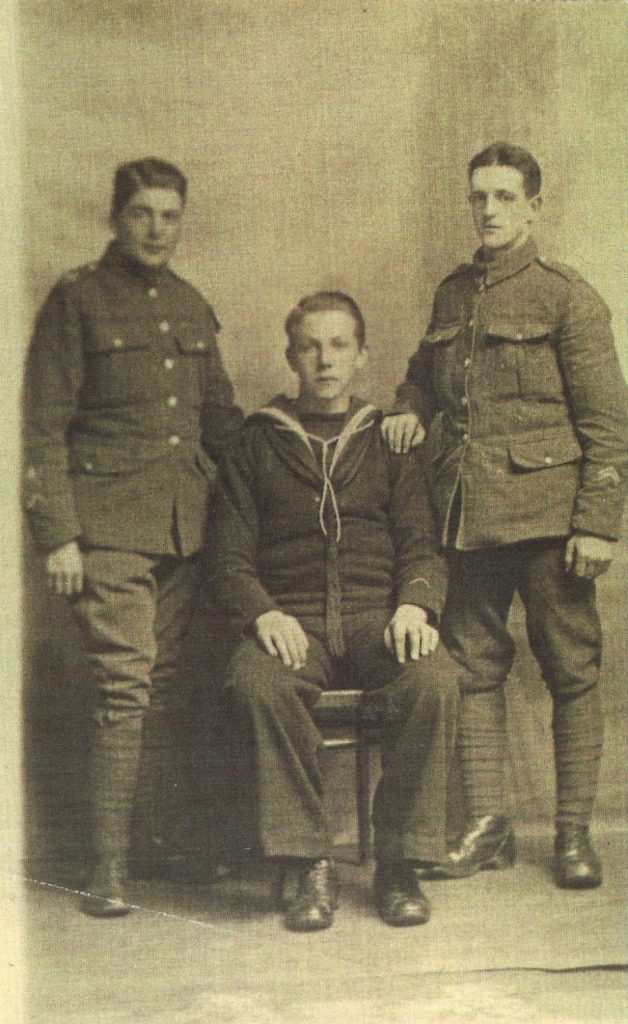 My Grandfather is sitting in the middle wearing his naval uniform. His friends are standing either side in army uniform.
The Conscription Bill came into force in March 1916, and if you were conscripted you had to go where the war needed you. My grandfather and his brother signed up of their own accord in February 1916 and chose the Navy.
My Grandfather and his brother (who also served in World War Two) came home, their friends didn't.
How things could have been so different.
Do you have a World War One family story too? Share your thought below.