only Room. My trip to the Victoria and Albert Museum, London, was brilliant, as always. Every time I go, I wonder why I don't go more often – it is a warren full of rooms of delight.
Members' Room
Me and my chum started our day with a visit to the mysterious V & A Members' Only Room which was hidden on level 4 in the glass exhibition.
Members' Room – you can see the reflection of the glass balustrade to the upper glass gallery
The lounge was light, spacious and airy, and we had two attendants to ourselves serving refreshments, lots of wonderful sofas to sit on and huge exhibition books to browse through,  I felt very decadent sitting there having my cream tea.
Members' Room
Cream tea
Exhibitions at The Victoria and Albert Museum
We had plans to visit the 'The Glamour of Italian Fashion 1945 – 2014' exhibition before it's season finished. It did not disappoint – couture gowns, tailoring, shoes, accessories and even Elizabeth Taylor Bulgari emerald jewels. Absolute heaven.
Then onto the exhibition 'Wedding Dresses 1775 – 2014' – beads, lace, embroidery, exquisite buttons and shoes.
The exhibition told the story of wedding dresses through the centuries,   resulting in a display of classic white and ivory wedding dresses through to the dress worn by the Duchess of Cornwall when she married Prince Charles (a long dress and over coat with hair detail).
There were also plenty of colourful garments too – a purple Vivienne Westwood dress worn by Dita Von Teese, and a John Galliano dress for Gwen Stefani.
Unfortunately photography wasn't allowed in the two exhibitions.
Wandering Around
The whole interior space is full of beautiful architectural detail.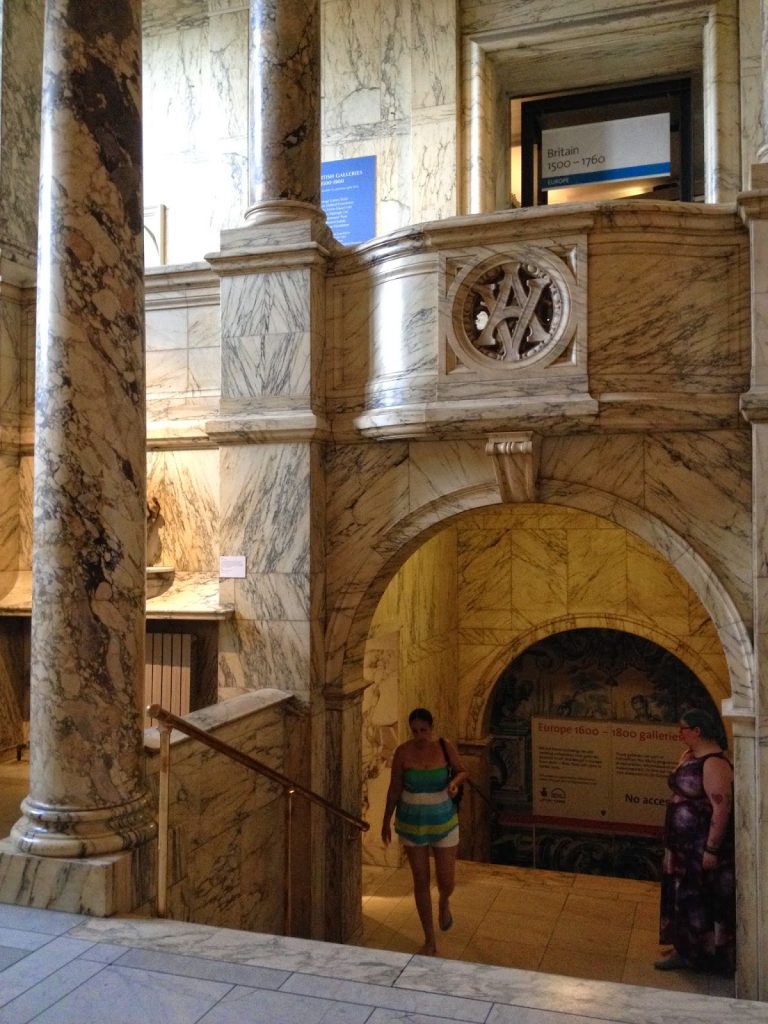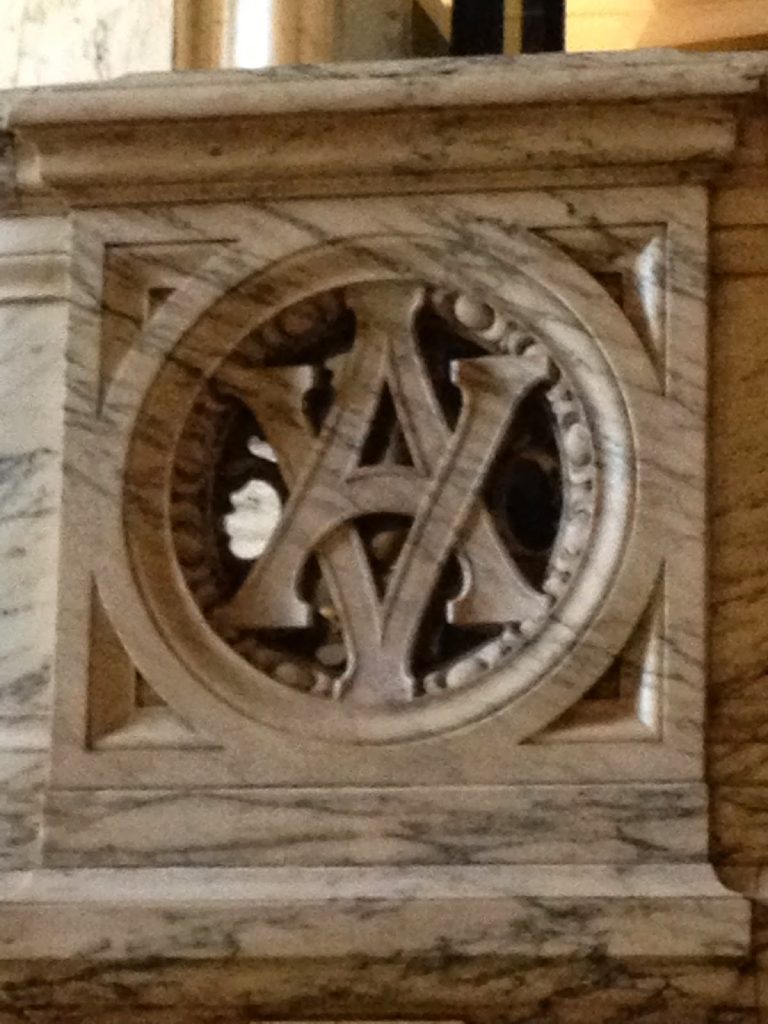 A little inspiration from the Victoria & Albert Museum in London.
Glass sculpture by Dale Chihuly hangs from the dome over the entrance
I fell in love with this 'Mother and Child' by Sir George Frampton.  The child playing with its fingers and the detail in the child's robe, really capture a moment in time.
The Victoria and Albert Museum is free to visit and has regular
exhibitions
. Next time you're in London, pop along.
What was your favourite exhibition at the V&A? Share your thoughts below.