I'm pleased to announce that "COVID -19 Part 1" has been selected for the New Grooves Exhibition in Notting Hill, London.
This exhibition of prints will feature images of artwork from each of the many virtual exhibitions hosted by New Grooves Gallery during the pandemic.
The exhibition runs from 13th – 21st August 2021 at the Blaze Image Gallery, 111 Talbot Road, Notting Hill, London W11 2AT.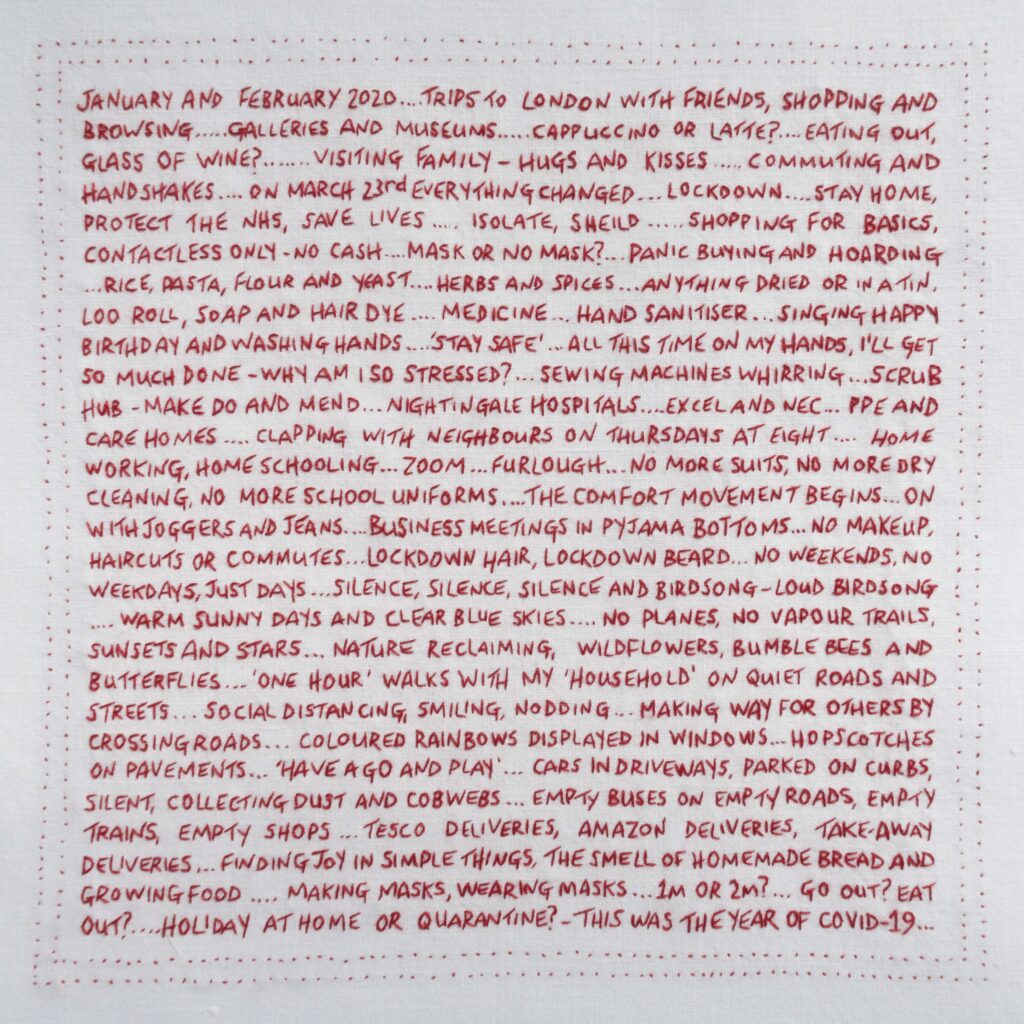 An online exhibition preview is available where you can and vote for your favourite artwork – Please vote for me!
"We would like to exhibit EVERYONE's work …. All artworks will be exhibited in the form of prints so that everyone has the opportunity to exhibit their work! We're donating all the profits to Create Charity, a charity whose focus is on creative and mental health – something which is super important to us." – Zoe & Eleanor, curators at New Grooves.
Update: So happy to read the exhibition review by 'Round Lemon'. Here's a quote from it;
"Among the many forms of art presented like jewelry, sculpture and sea glass is a much needed emphasis on the art of embroidery, a form of art that is underrepresented and underrated in the world as we know it through spectacular artists like Tracy Davidson, Claire Graves and Catherine Hill."
Round Lemon