In 2021 Brigid McLeer, Super Slow Way and the British Textile Biennial put out a call – 'Stitchers needed' to hand embroider a piece of organza for the Collateral project – You can see my stitched block in a previous post.
The assembled artwork – made entirely in white thread – was on exhibition in 2021 at Queen Street Mill in Burnley, and is now part of the 'Cotton: Labour, Land and Body' at the Crafts Council Gallery, London from 21 September 2022 – 4 March 2023.
I was thrilled to finally see my stitched contribution on a recent visit to London and took a few photos to share with you.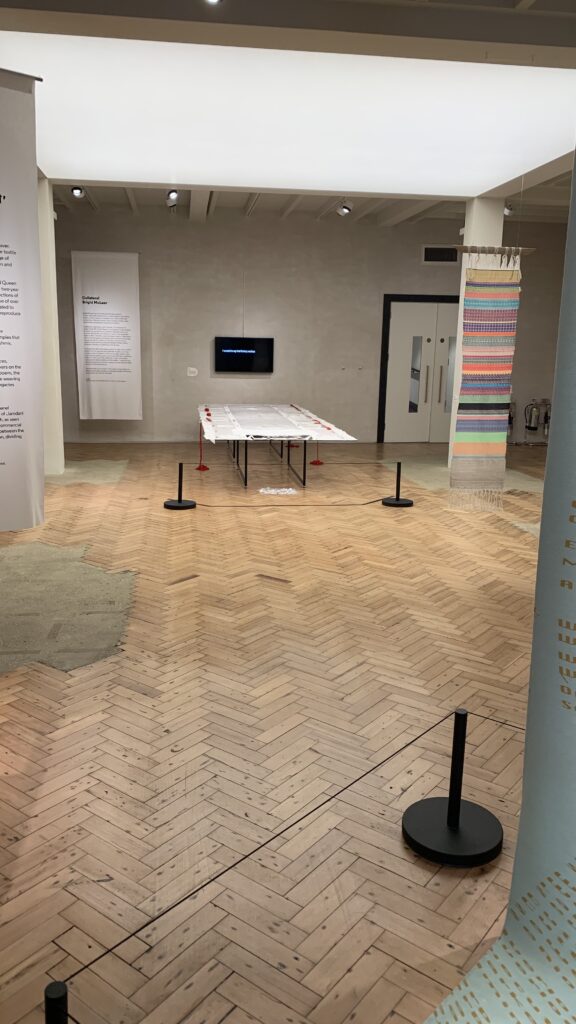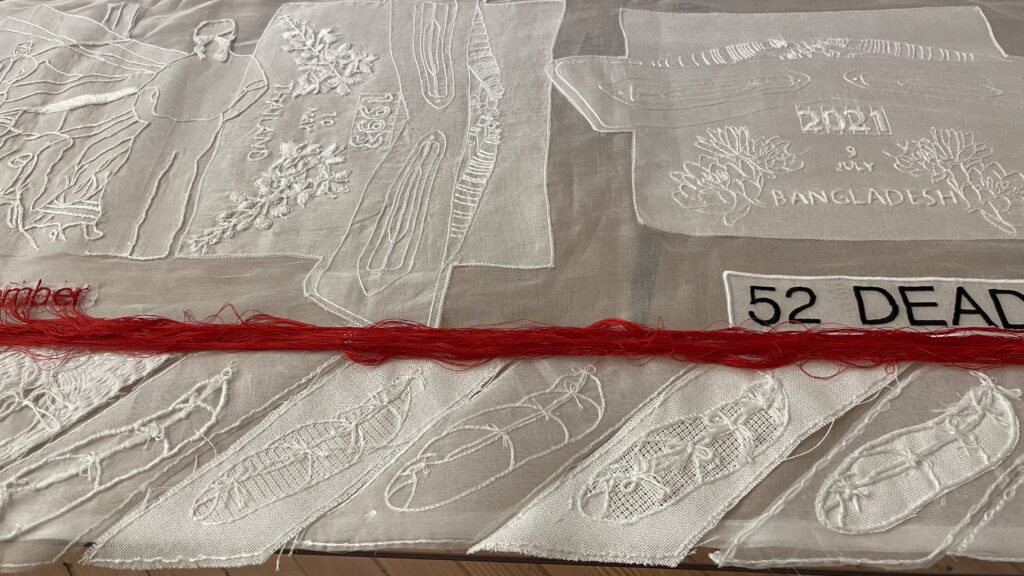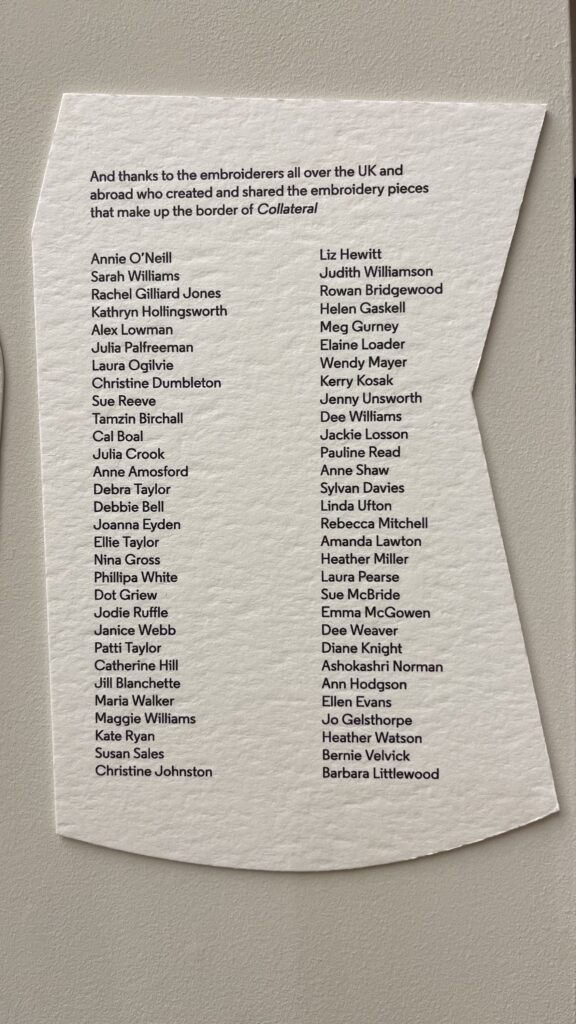 "For British Textile Biennial 2021 artist Brigid McLeer creates a memorial to the hundreds of workers who die in factories and sweatshops across the world that supply the global garment industry. Made in collaboration with local embroiderers and inspired by a large scale lace panel from the Gawthorpe Textile Collection commemorating the Battle of Britain, the work will be a moving testament to the lives lost to feed the West's seemingly bottomless appetite for fast fashion. The new embroidered panel will be 450 x 163 cm and around three of its four sides will be a 10cm wide border with a repeated motif. The motif re-draws the repeated pattern of wheat sheaves depicted on the Battle of Britain lace panel, as a repeated pattern of bodies, wrapped in fabric and laid out on the ground, drawn from a photograph of victims taken after the Kader Industrial factory fire in 1993."

Collateral Project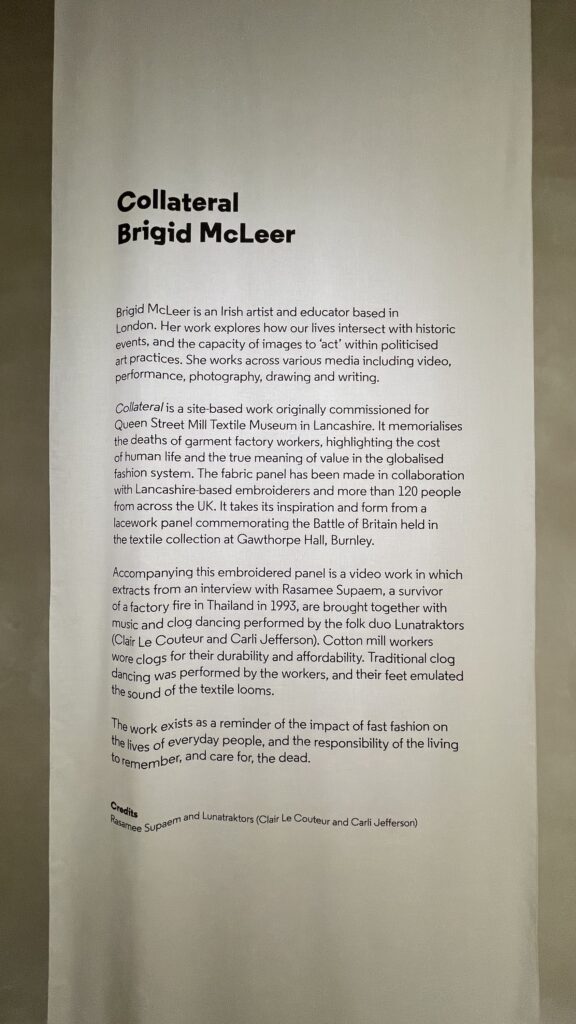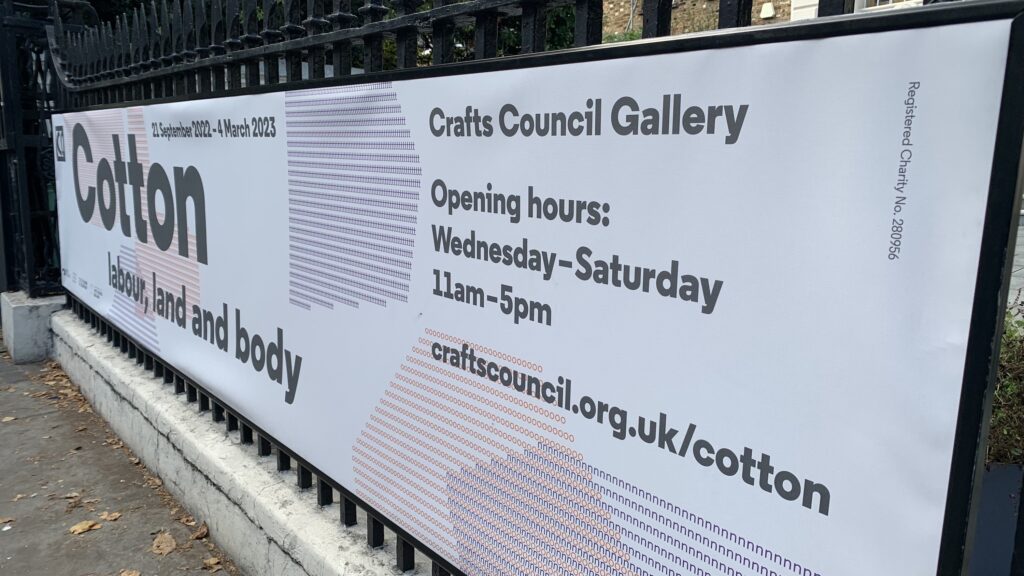 Crafts Council, 44a Pentonville Road, London N1 9BY. The Gallery is open Wednesdays to Saturdays, 11am – 5pm. Entry is free.