This new embroidery is my contribution to the Collateral Project curated by artist Brigid McLeer. Over a hundred embroiderers have each received a kit of instructions and materials to complete their blocks.
Each embroiderer has the freedom to compete the outline in a stitch of their choice. I chose a form of split stitch using a single strand of 6 stranded embroidery thread. The finishing touch was stitching five bows.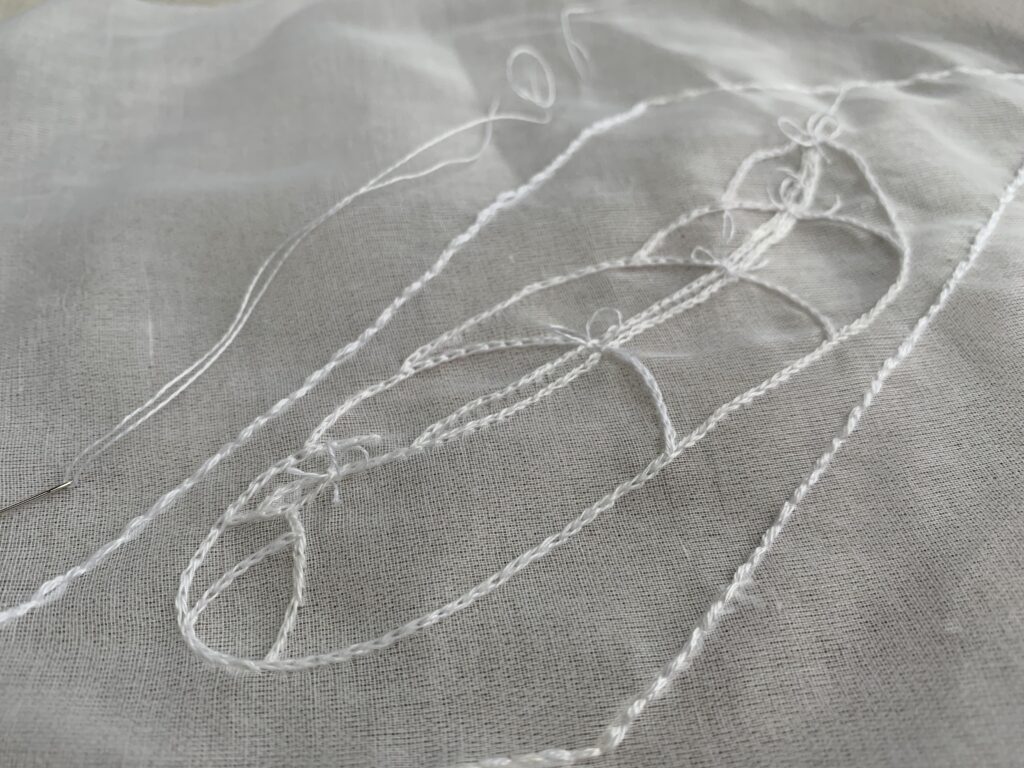 The completed embroidery panel will exhibit at Queen Street Mill, Burnley, Lancashire from 1st – 31st October 2021.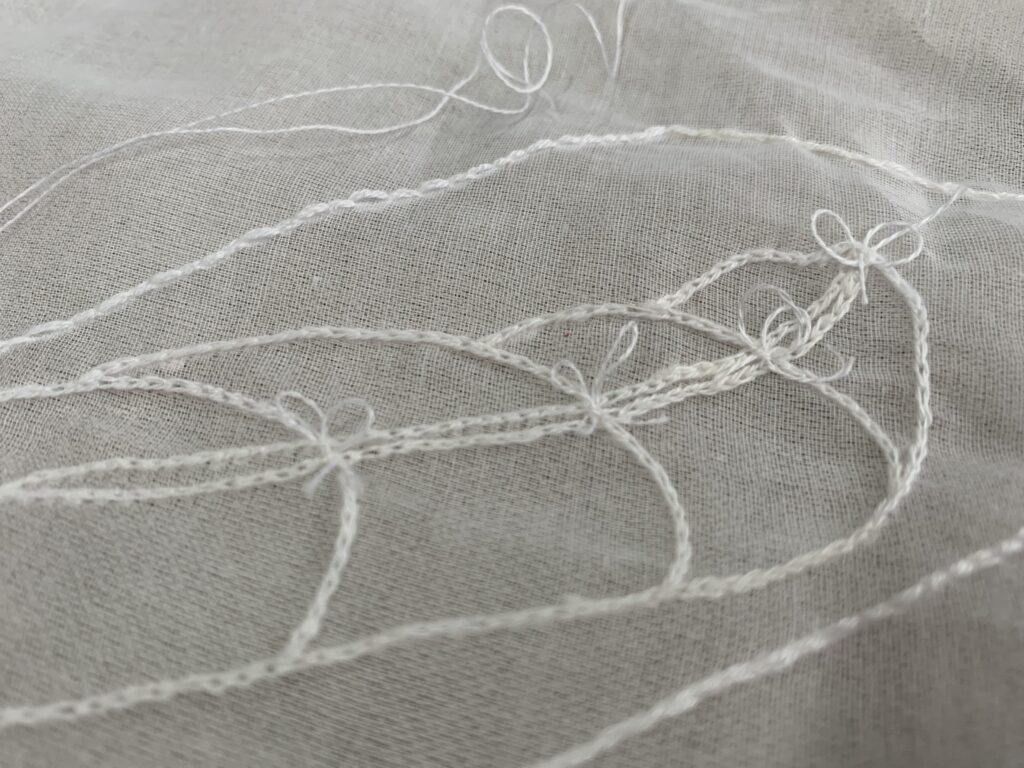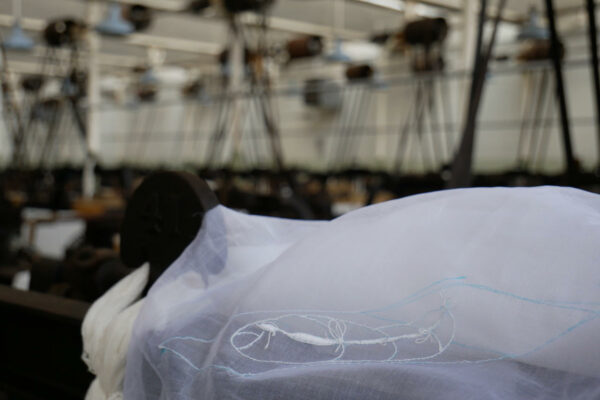 "For British Textile Biennial 2021 artist Brigid McLeer creates a memorial to the hundreds of workers who die in factories and sweatshops across the world that supply the global garment industry. Made in collaboration with local embroiderers and inspired by a large scale lace panel from the Gawthorpe Textile Collection commemorating the Battle of Britain, the work will be a moving testament to the lives lost to feed the West's seemingly bottomless appetite for fast fashion. The new embroidered panel will be 450 x 163 cm and around three of its four sides will be a 10cm wide border with a repeated motif. The motif re-draws the repeated pattern of wheat sheaves depicted on the Battle of Britain lace panel, as a repeated pattern of bodies, wrapped in fabric and laid out on the ground, drawn from a photograph of victims taken after the Kader Industrial factory fire in 1993."

Collateral Project
Collateral is just one of many events taking part in the British Textile Biennial held across Lancashire in October. This is the second piece of embroidery I have created for the British Textile Biennial 2021.