I'm pleased to announce that Worker Bees and Sound of the Mill #1 & #2 are part of the Colour Exhibition curated by Swiss Fibre Art. The textile exhibition takes place at Galerie Kalina, Am Plat71 1, D-94209 Regen, Germany 2nd-30th July 2022.
Given that 'Black, Grey & Yellow' is the exhibition's colour theme, the first thing that popped into my head was a Manchester worker bee, and because I wanted a slightly industrial and aged look to the work, I chose to stitch into eco printed cloth.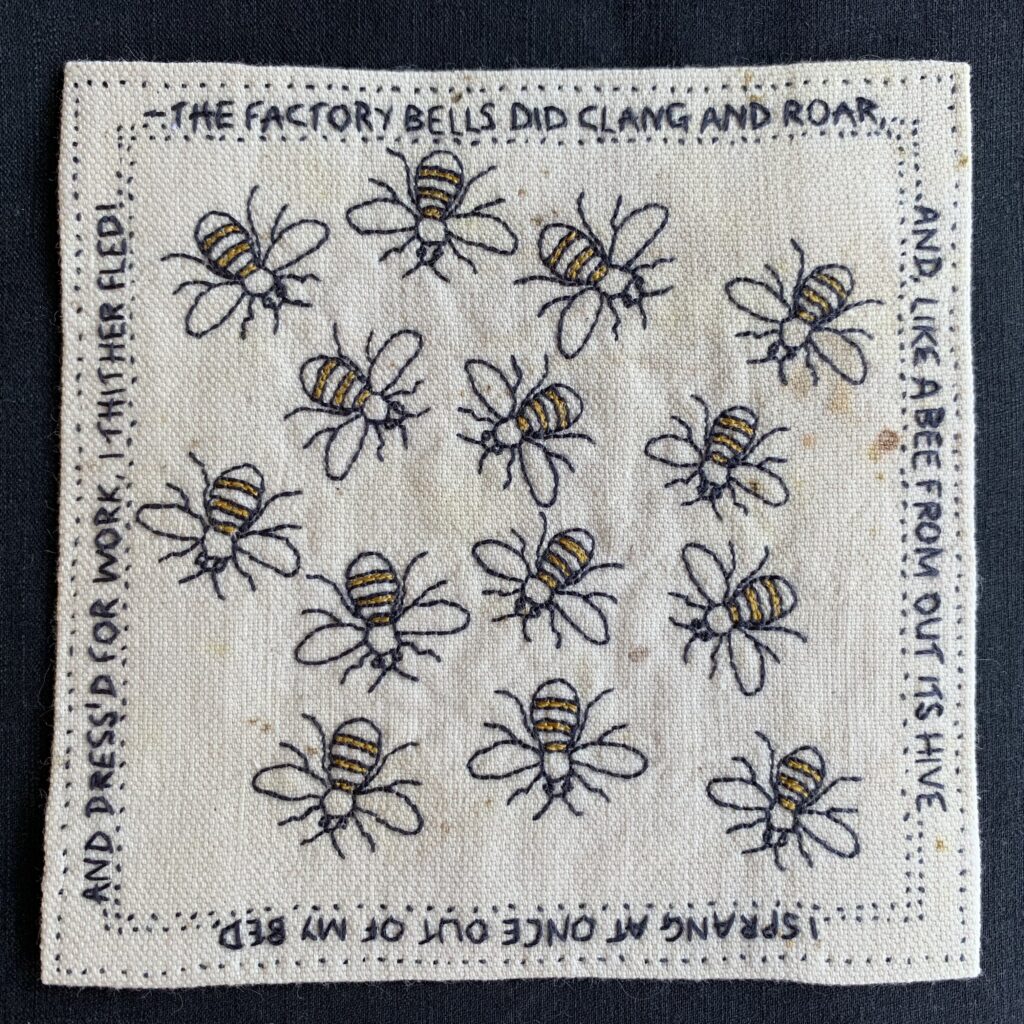 I usually stitch in red thread, so this was a challenge for me. I liked the result so much that I created two companion pieces called Sound of the Mill #1 & #2. Each piece features Lancashire dialect poetry from 'The Cotton Mill' poem first published in The Bolton Chronicle in 1864.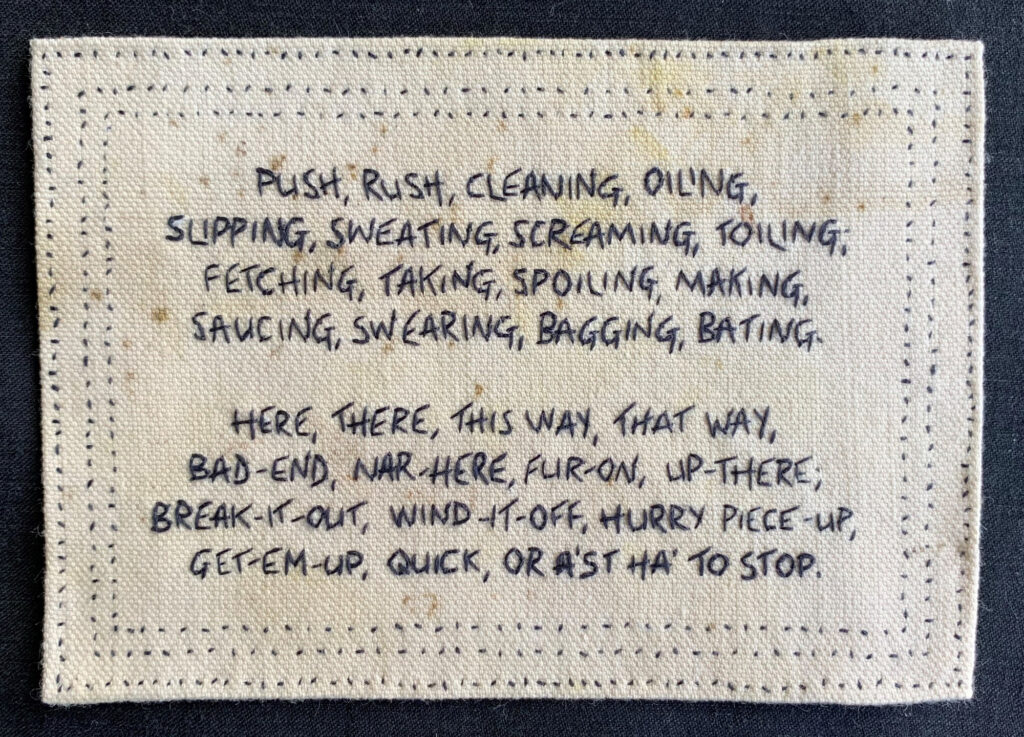 Following this exhibition, the artworks are travelling to a gallery in Switzerland.