There was so much to share from my visit to the Horrocks Exhibition.
This is a follow on to a previous post showcasing the stunning dresses from the collection.
Horrocks, Textiles and Print
After World War 2, the demand for colourful textiles prints was such, that leading artists and illustrators, including Warhol, Joan Miro and Picasso, were approached to create textile versions of their art.
The garments and prints are delightful – if you get a opportunity to visit the exhibition at The Fashion & Textile Museum then jump at the chance.
Some of the textiles started life as art work,  before being transformed into printed cloth.
Please excuse the dark images – it was very dimly lit.
Warhol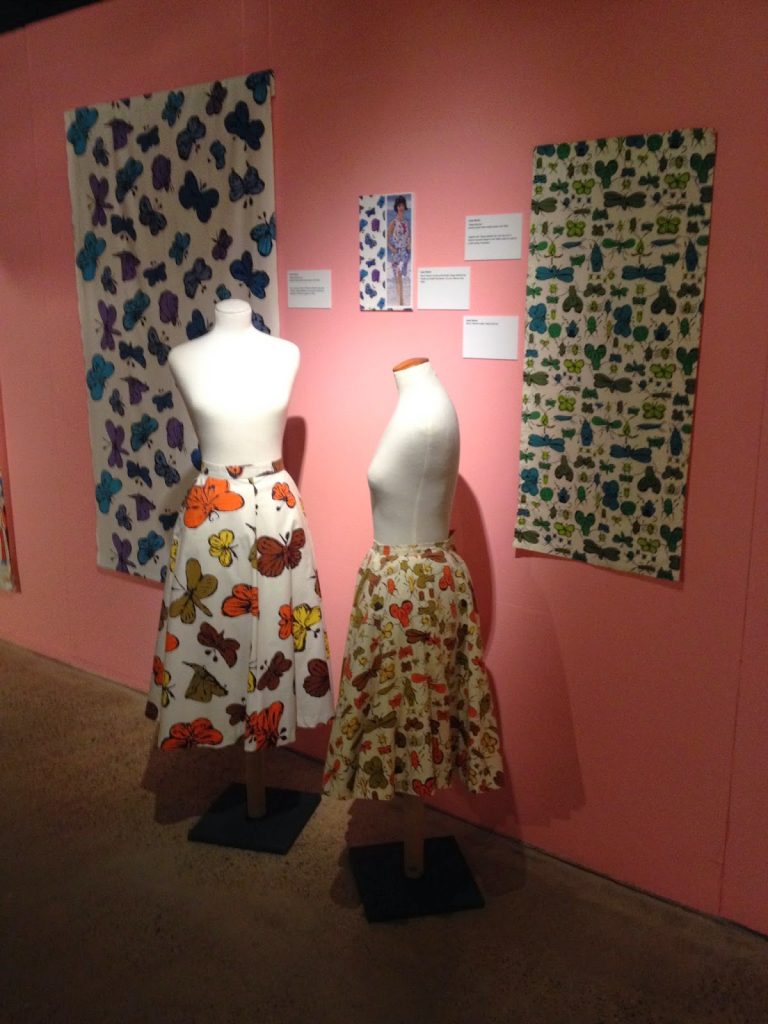 Warhol
Continue reading "Horrocks @ The Fashion & Textile Museum – Part 2"