Following the launch of his very first book earlier this year, the fairy tale-inspired world of Mister Finch has touched down – for a very short time – in the beautiful Anthropologie shop on the Kings Road in London, where it will be on display until January 4th 2015. The bay fronted shop is crammed full of huge vintage books, curiosities and  beautifully-crafted fabric creatures.
Inspired by the Parisian taxidermy
shop Deyrolle, the show comprises 15 pieces of soft sculpture: a crowned swan,
suitcase- carrying toadstool and seven-foot fox, among other creatures.
Here are some of the pieces from the collection and they are much larger than I thought they would be.  Sit back and enjoy.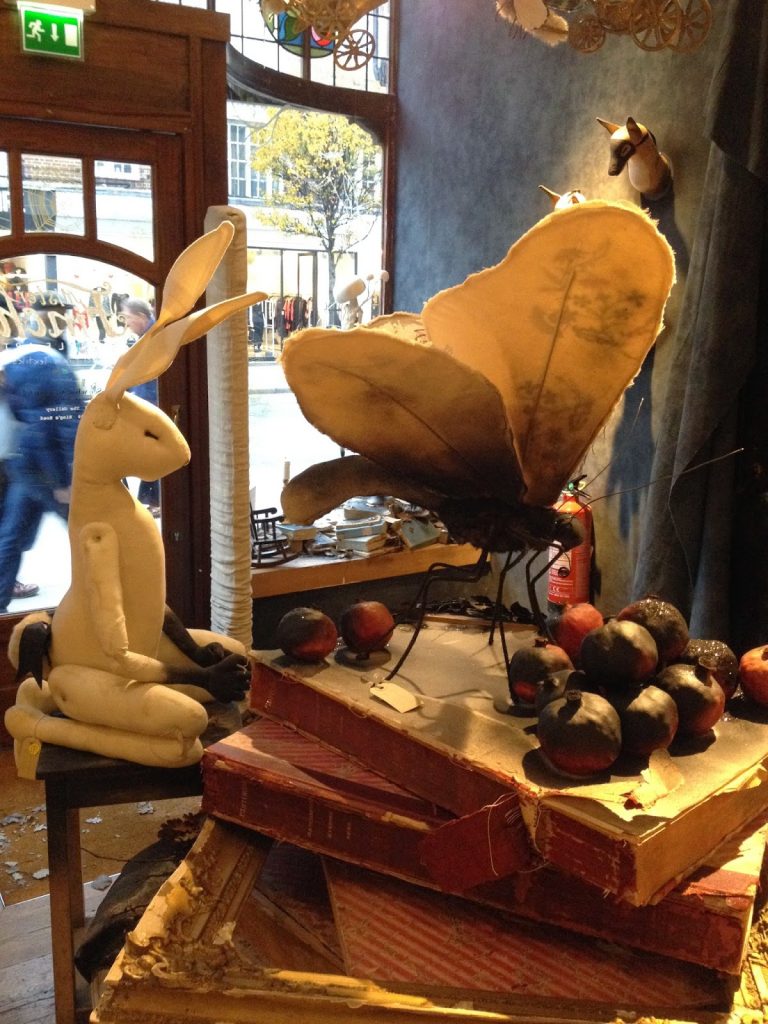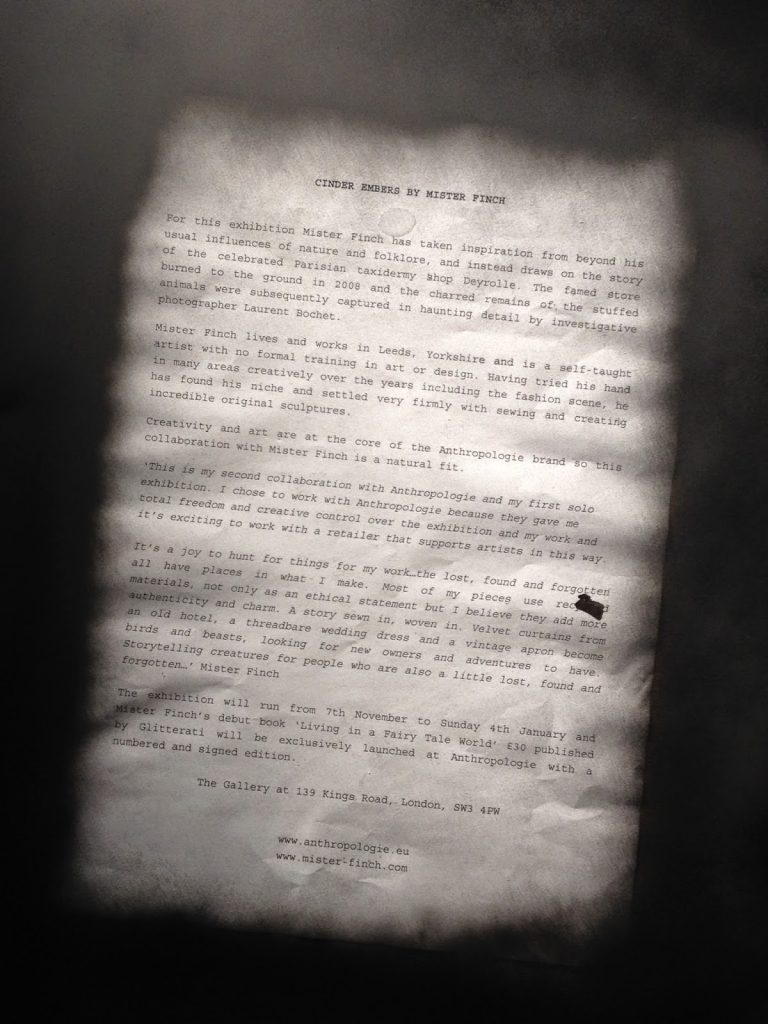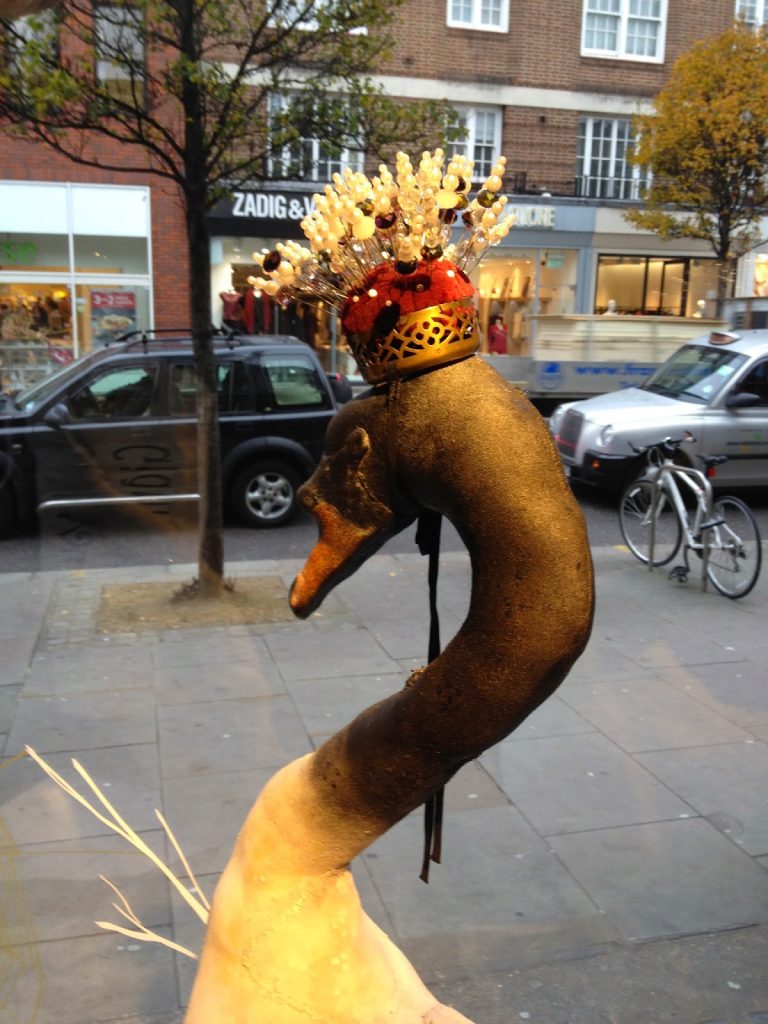 Fabulous pin cushion crown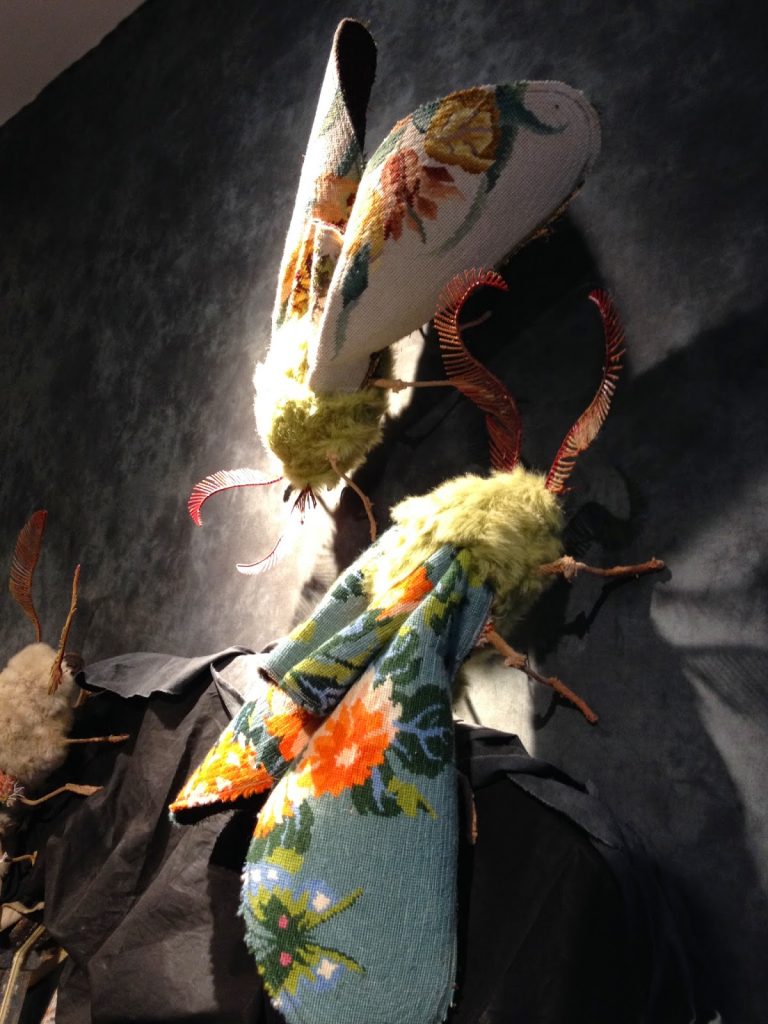 Over-sized Textile Moths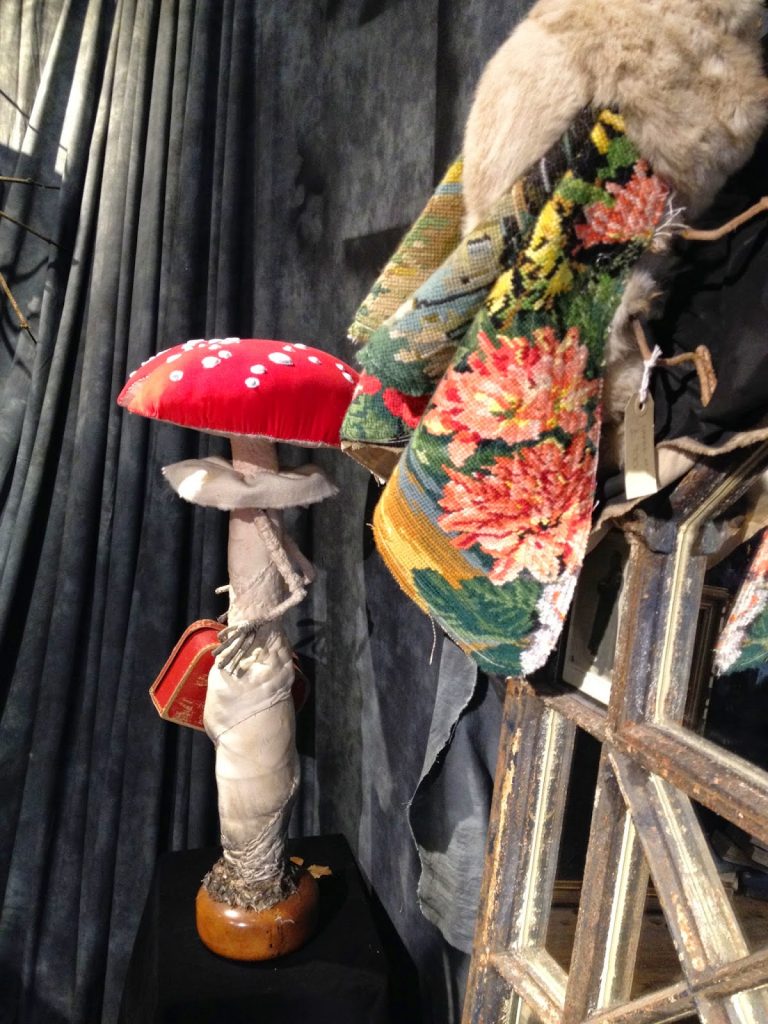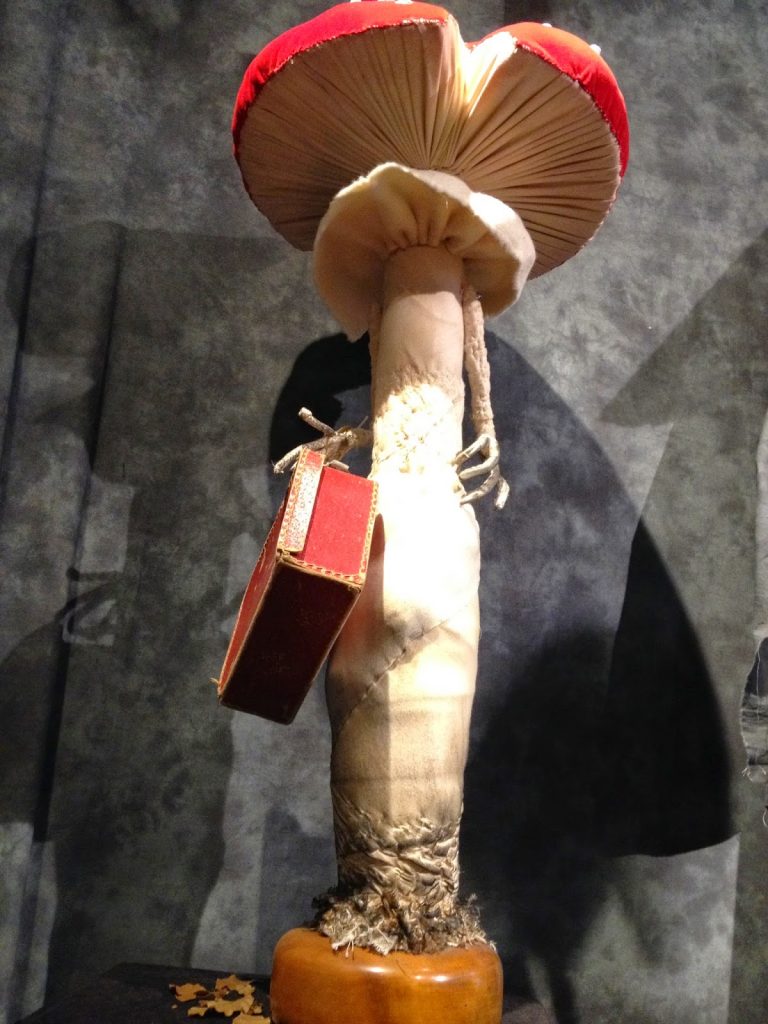 This piece is for sale for £1,800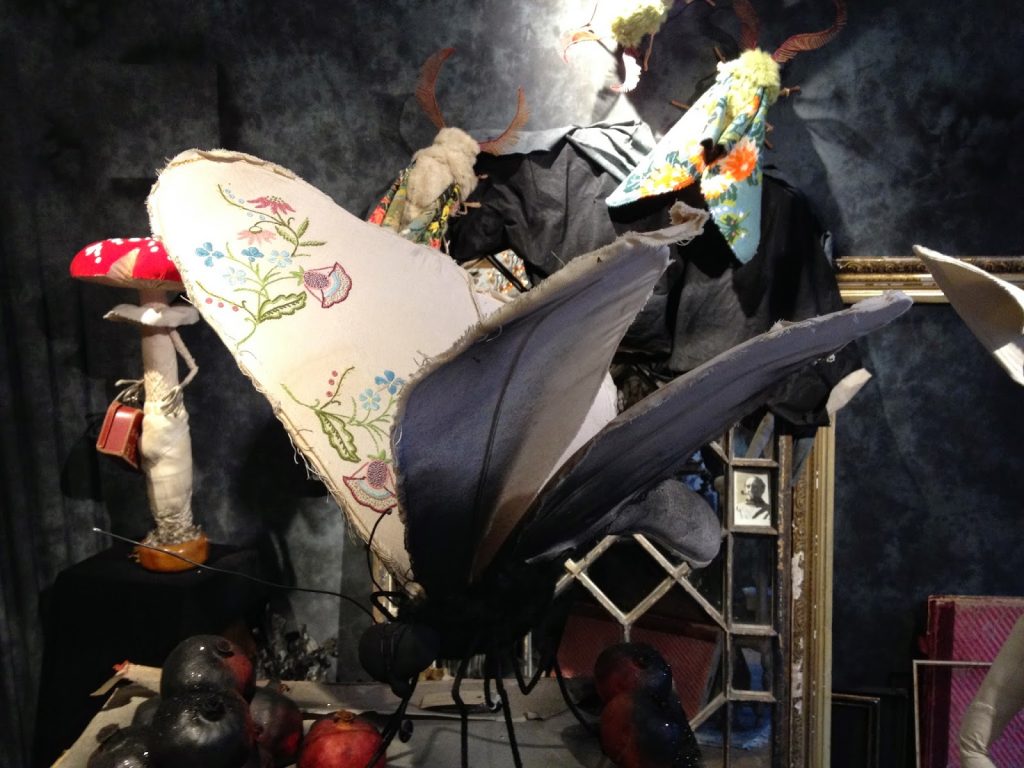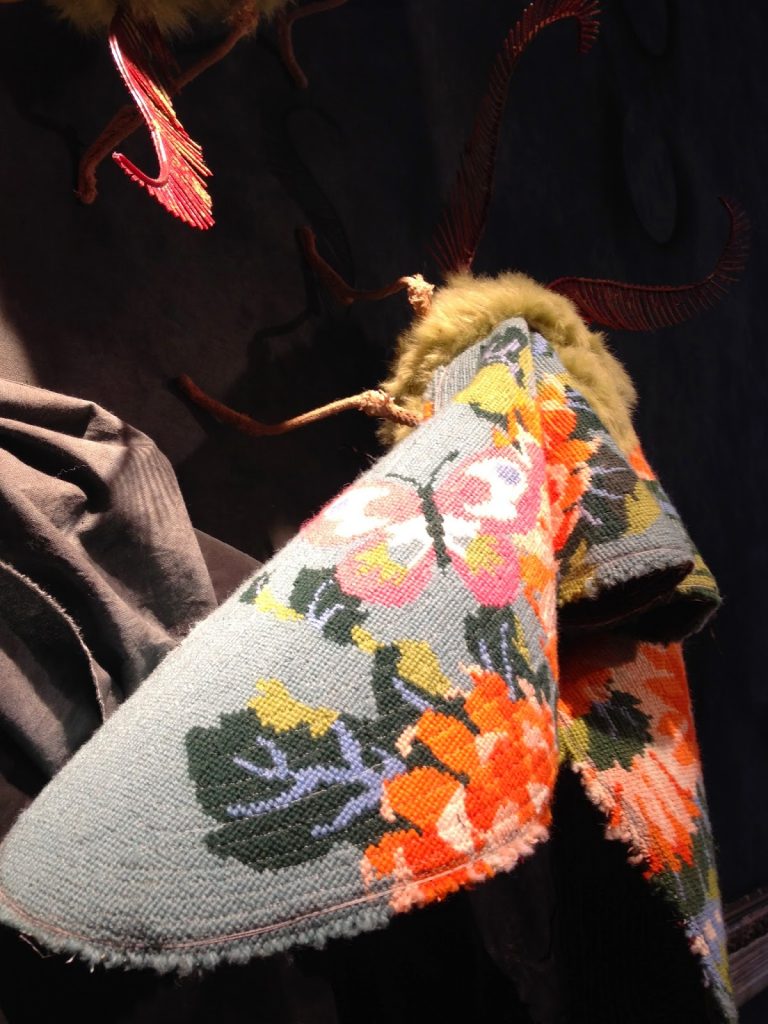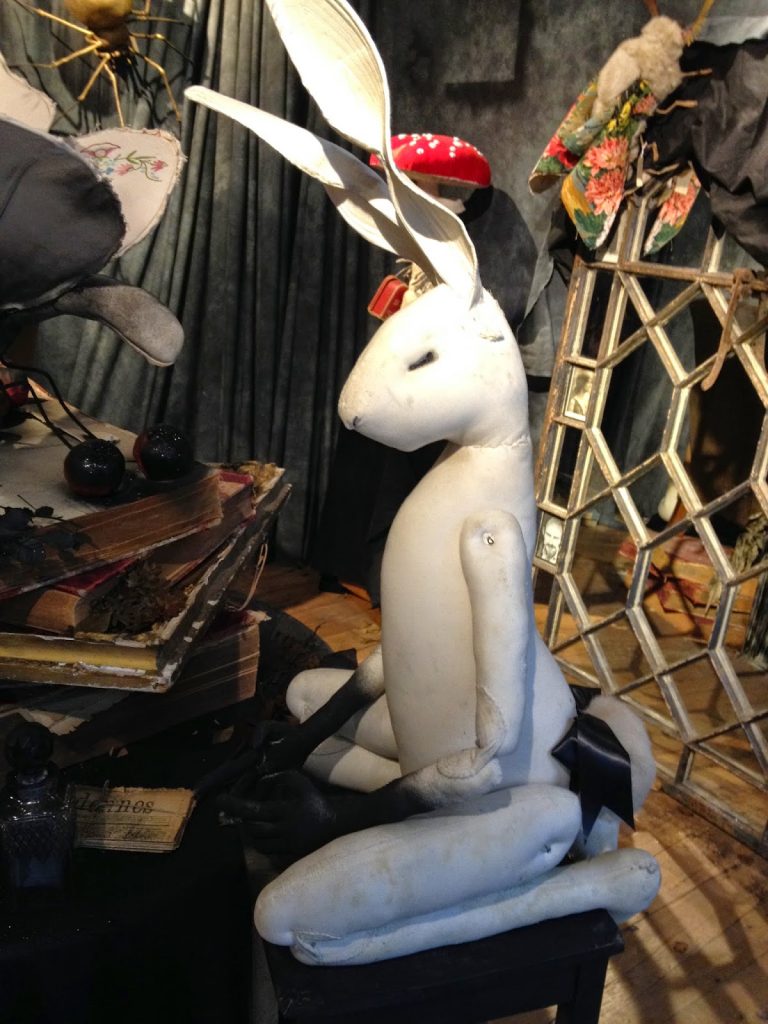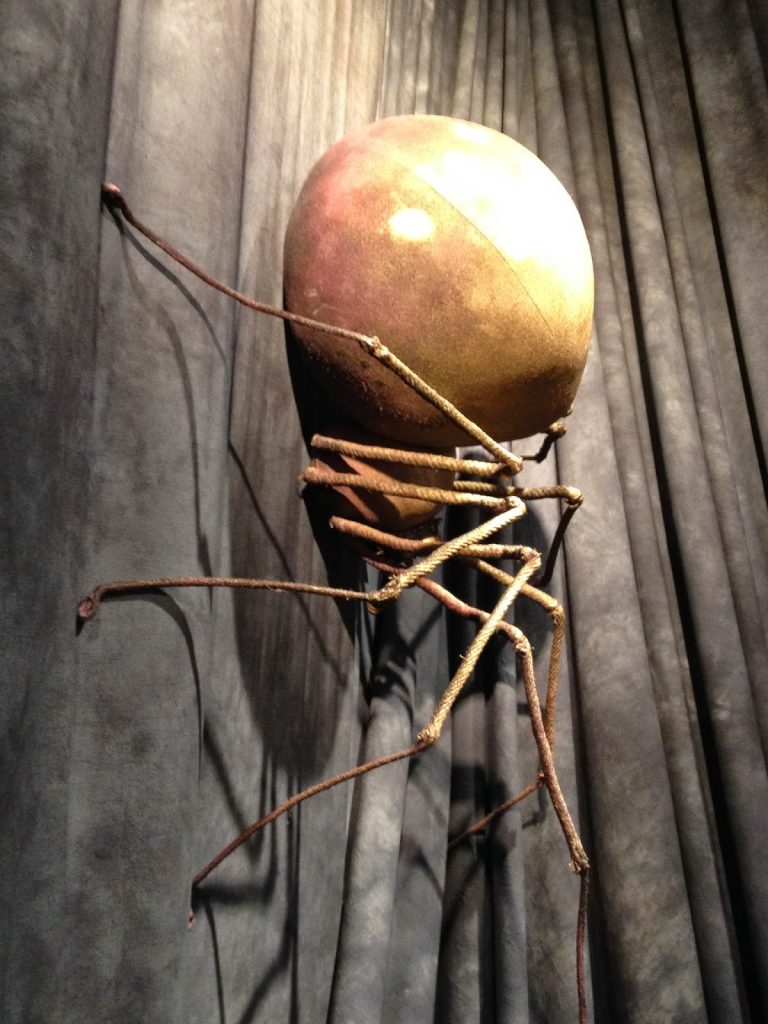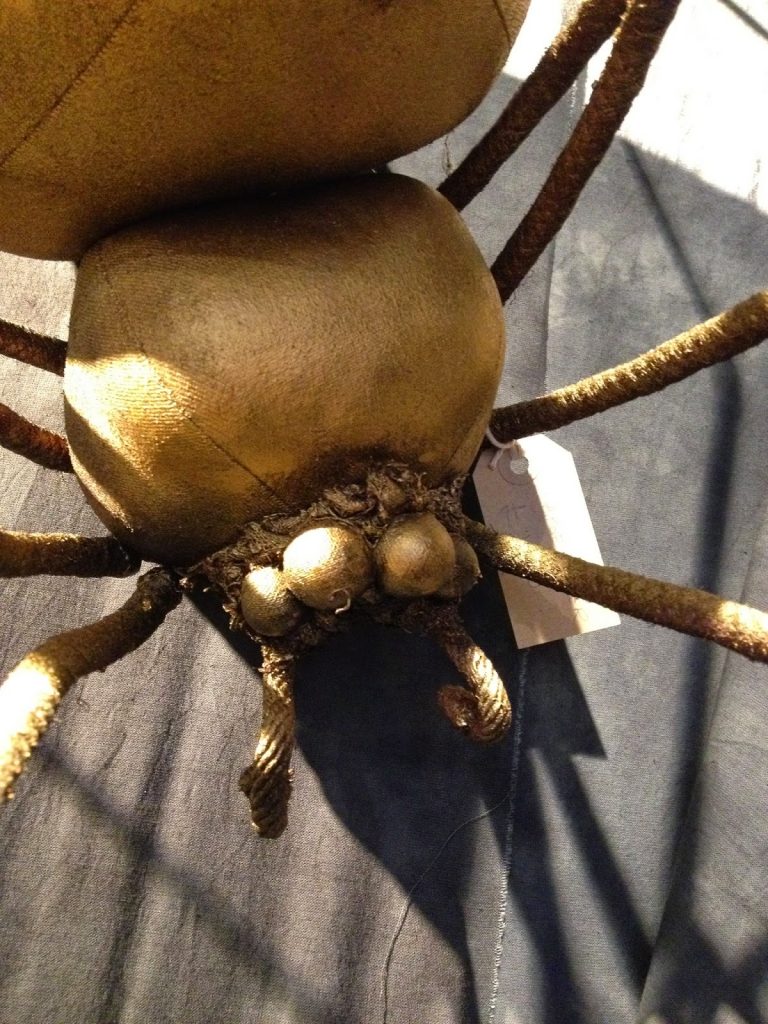 A closer look at the spider
The shop windows are a magical delight.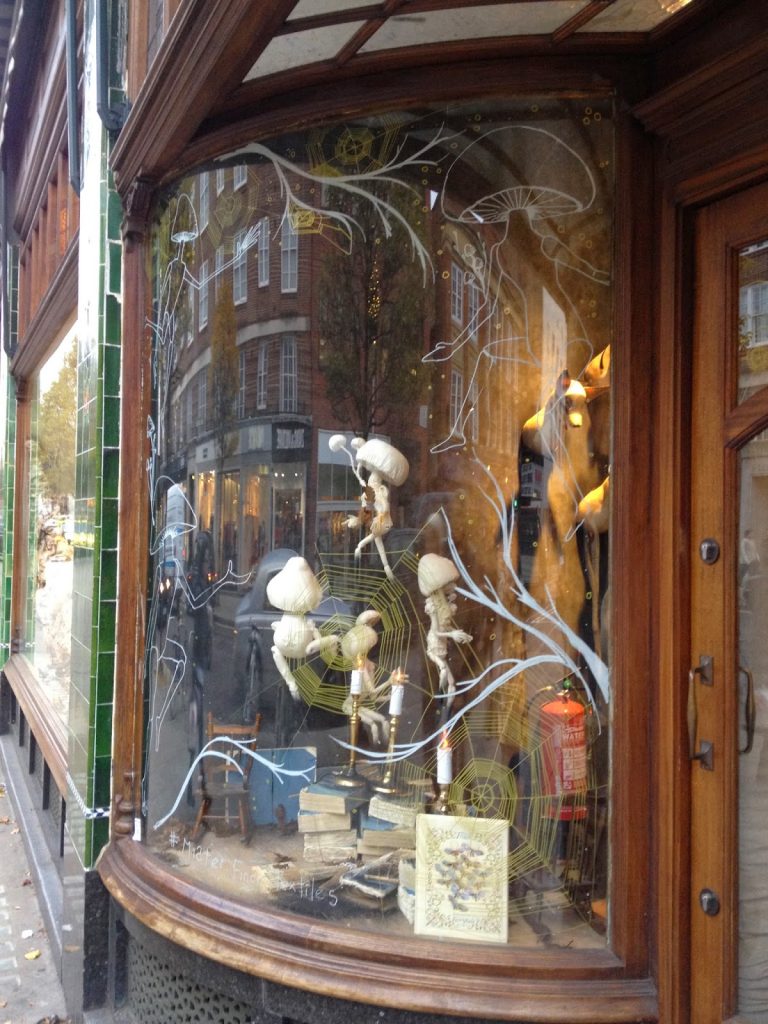 A panoramic picture of the exhibition space.