Last year I was a very lucky girl and managed to get a place on the Hens Teeth workshop at Hope and Elvis. The idea was to make a sewing or needle case, but as always, I tend not to follow rules and ended up creating something else!
I started off with scraps from an old blanket then added vintage red bias binding and vintage calico from my Arnold's Attic stash. The wonderful Viv from Hens Teeth gave each of us a screen print for us to embroider the date onto, plus and a selection of screen printed figures to choose from too – I chose her iconic running hen. The whole thing was finished off with flurries of embroidery, inspired by Viv,  and some vintage linen buttons from the stash from Arnold's Attic.
Here is my finished piece…..I hope you like it .
Thank you to Viv for sharing your work with us and to Louise for sharing your relaxing Studio at Hope and Elvis.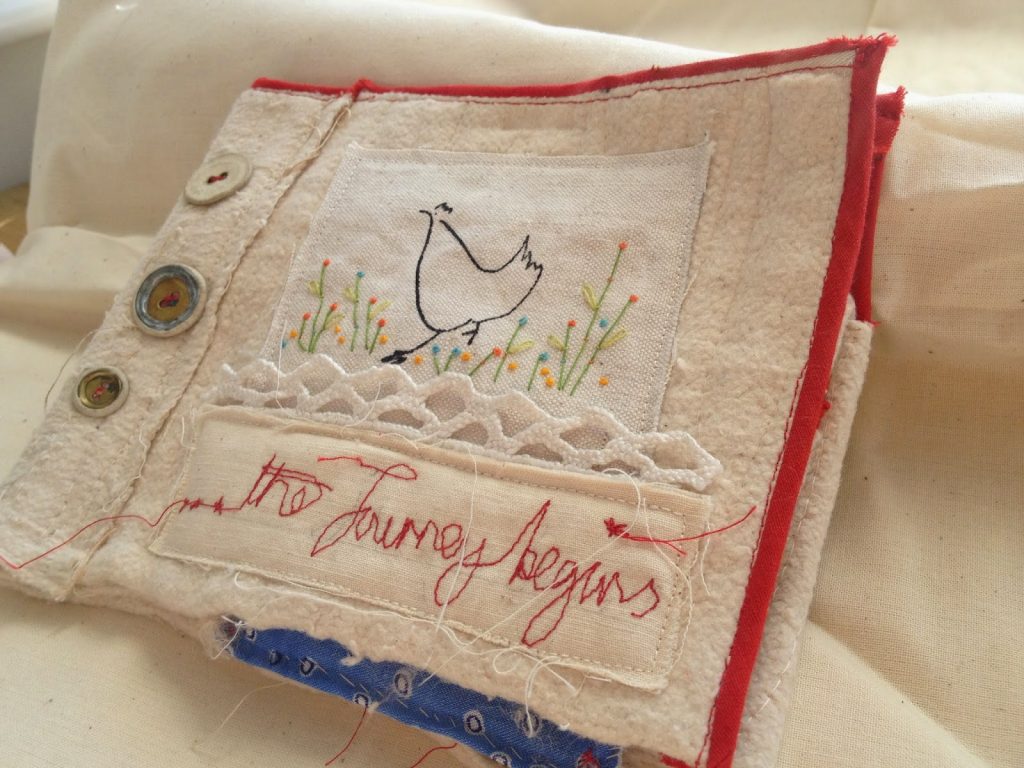 The front cover – complete with vintage linen buttons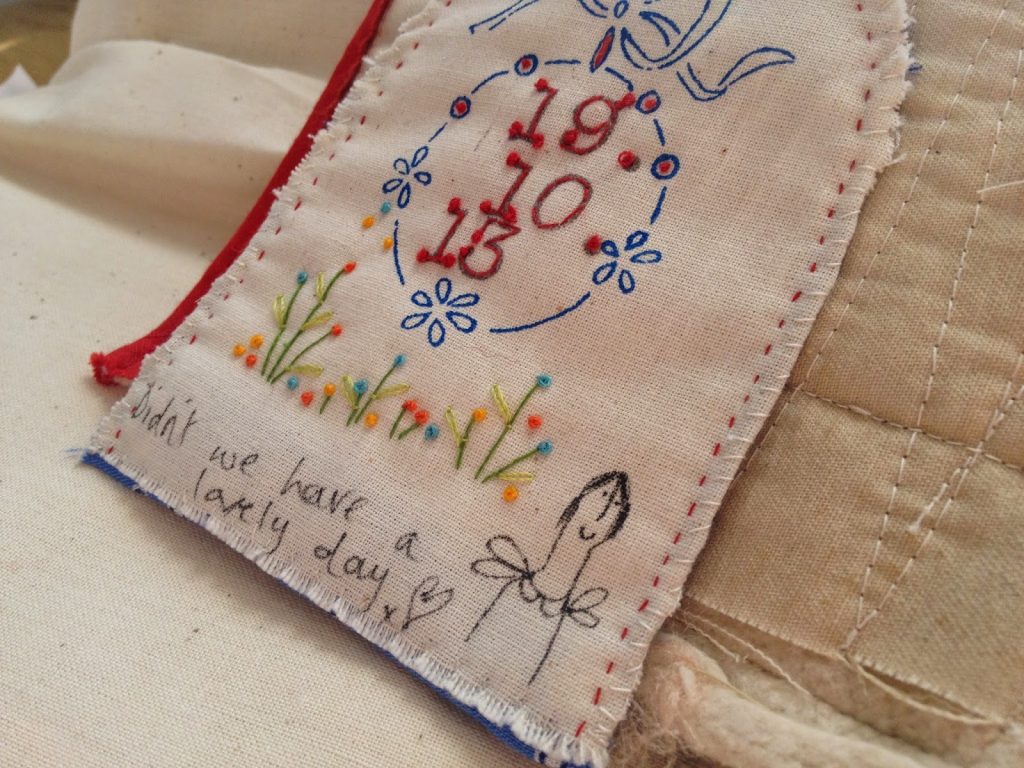 Viv was a sweetie and signed my work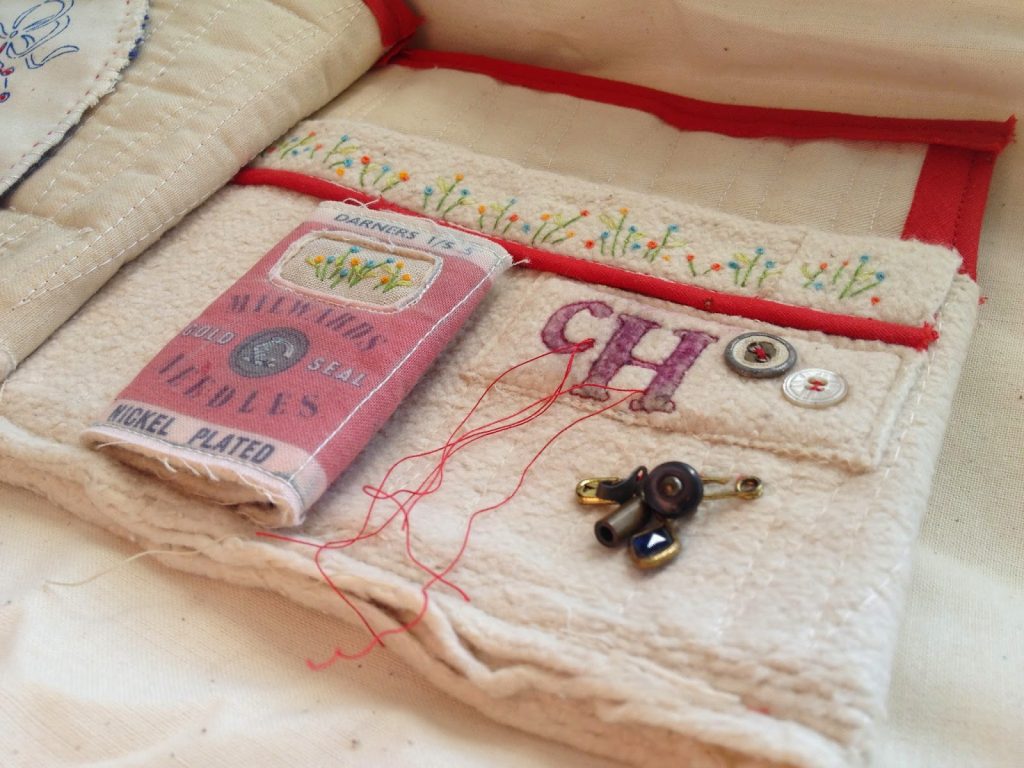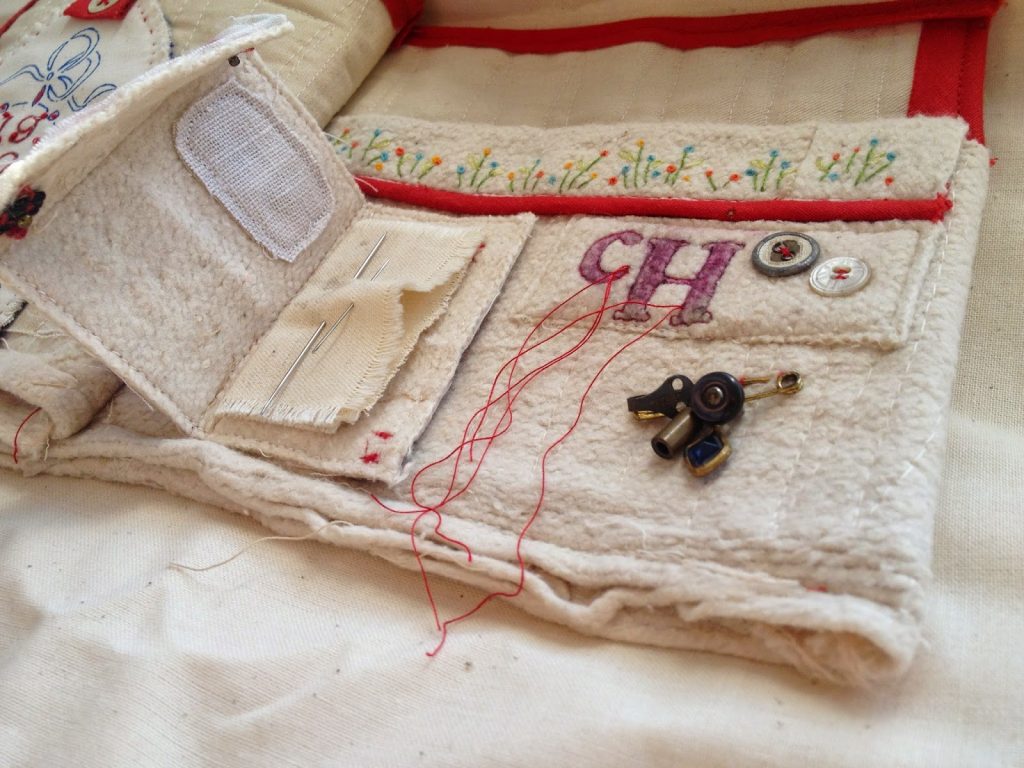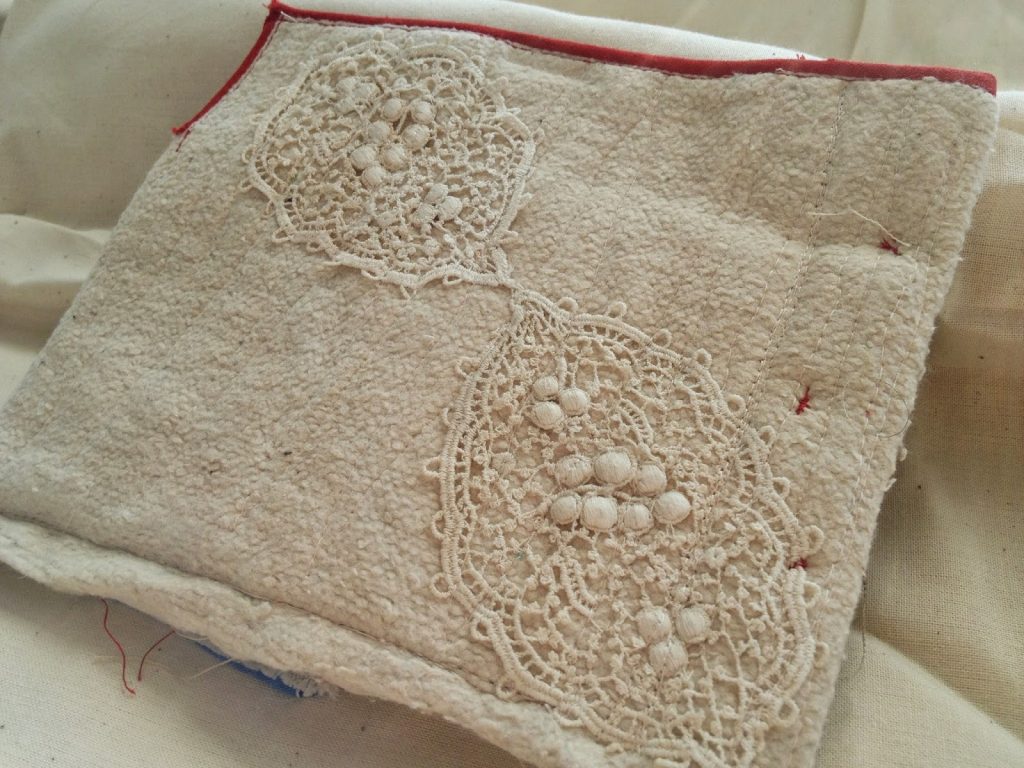 The back cover