This is my next piece for exhibition 'Dorset Button Study No. 2' which you can see at the British Quilt and Stitch Village in Uttoxeter on the 12th, 13th and 14th April 2019.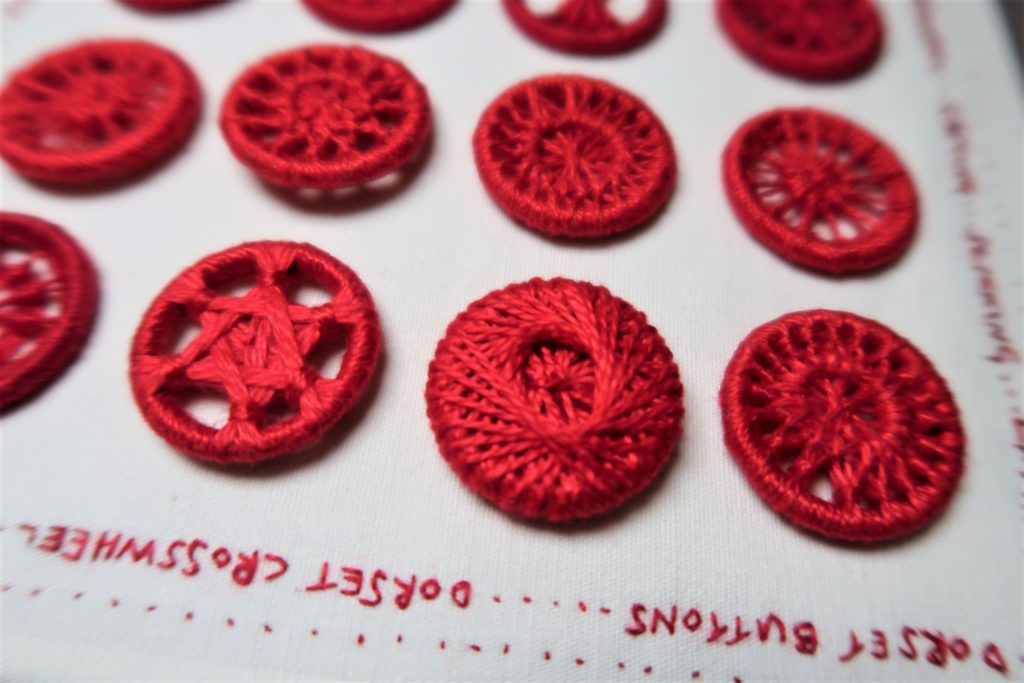 I have a few more pieces to make this year for an exhibition in the Autumn. Thank you for all your kind comments about 'Take Time to Smell the Roses'.
I've won "First Prize in the Artistic Directors Award Category" for my entry 'Take Time to Smell the Roses' in the The Embroiderers' Guild UK Members' Challenge. I can't stop smiling.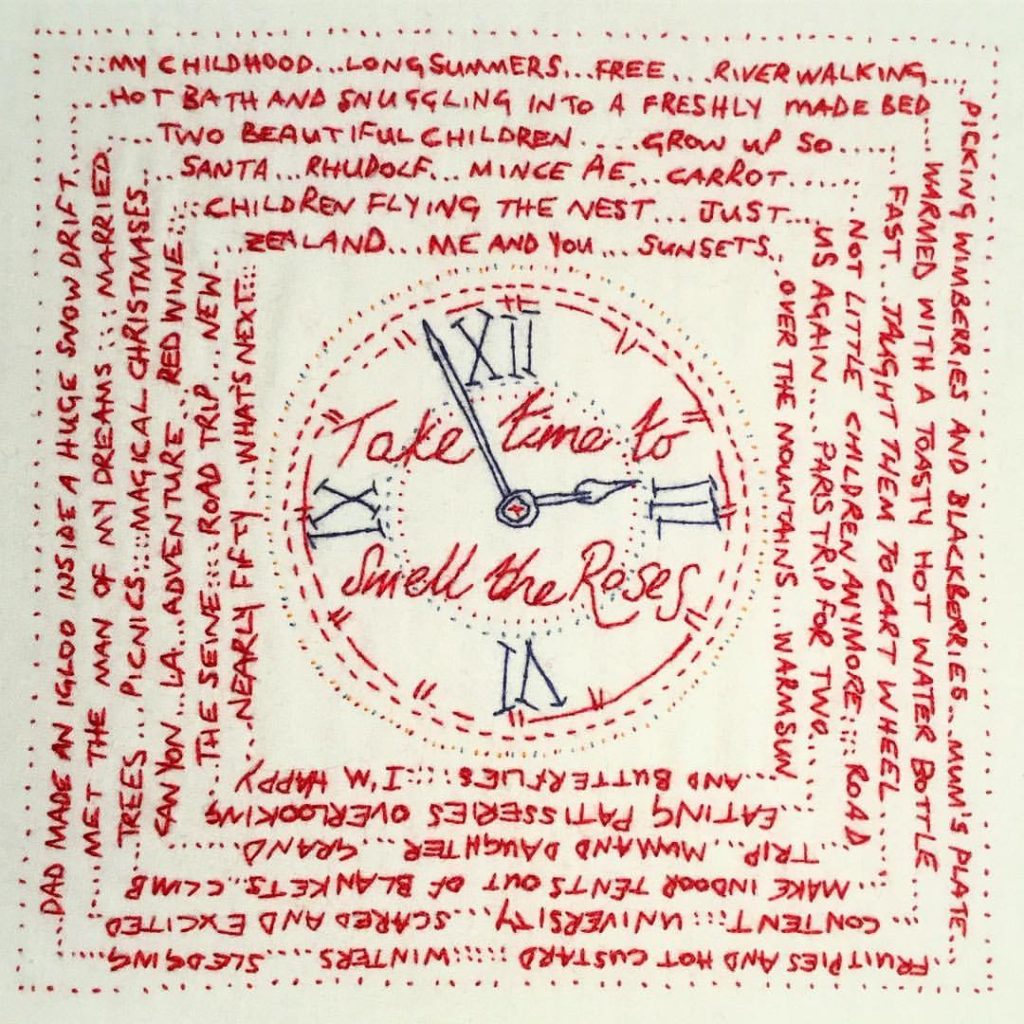 All the competition pieces will be shown at The Embroiderers' Guild AGM in Newcastle this weekend – 6th April 2019 – and at The Knitting & Stitching Shows at Alexandra Palace and Harrogate in Autumn 2019.