'Take Time to Smell the Roses – Covid 19' Artwork Number 249 – SOLD. The National Brain Appeal art works are now for sale! This is the first piece of my embroidery that's ever been for sale. To visit the on-line gallery or to purchase a piece of art, visit https://www.nationalbrainappeal.org/product-category/artwork-shop/2020/
You can find out more about this piece and A Letter in Mind 2020 charty art exhibition in a previous post. The exhibition is currently on display (unfortunately closed due to Lockdown) at the galley@oxo, Oxo Building, Oxo Tower Wharf, London.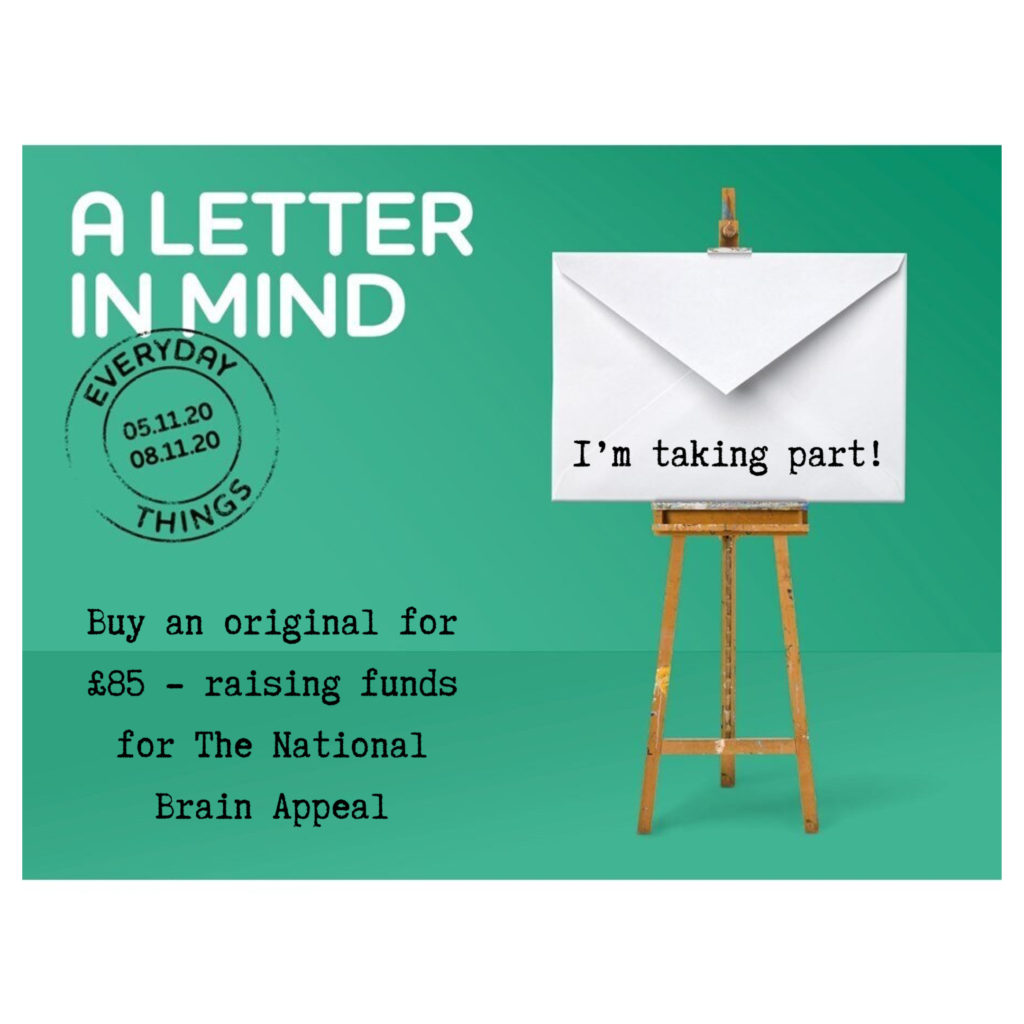 "A Letter in Mind has gone from strength to strength and this year they are supported by a number of internationally-renowned creatives including Zandra Rhodes, Chantal Joffe, Mark Dion, Morag and Ishbel Myerscough, Billy Mundy, Tim Hopgood, Polly Dunbar and Chris Riddell, to name just a few."
All artworks are one off art pieces and all priced at £85.