Yet more yummy Vintage finds, this time vintage blankets.
Vintage Blankets
My travels this week unearthed some of the most gorgeous Welsh Tapestry Wool blankets and a rare green and black 4 Point Witney Early's Wool Blanket – which were traditionally traded with the Hudson Bay Company.
My family think I am a bit potty. They cannot understand how I can get giddy over such things as textiles, but I can't help myself…. All I know is that I am a very happy bunny in my slightly puddled textile bubble.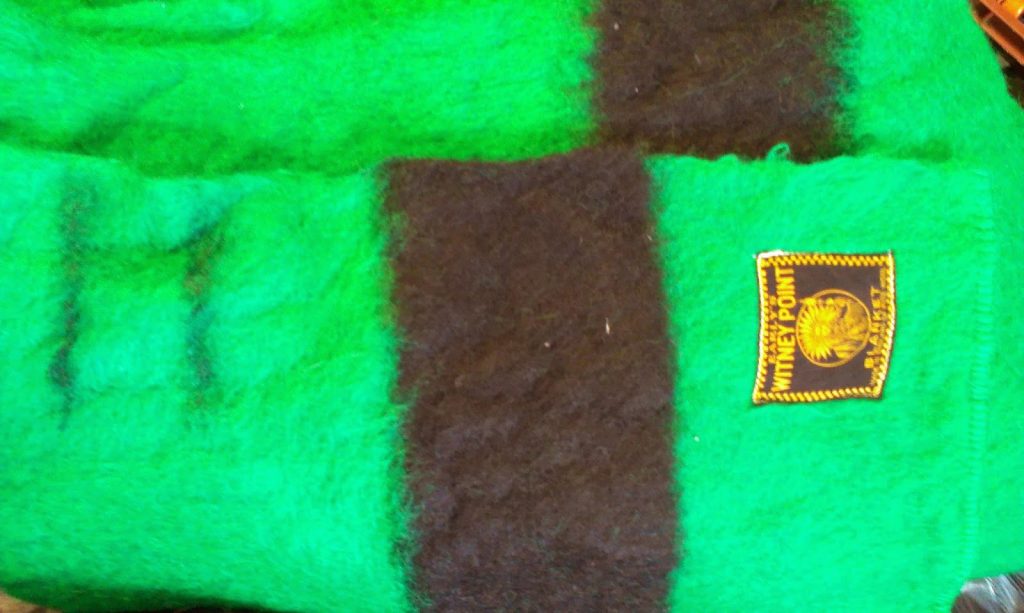 4 Point Witney Early's Wool Blanket