For those in the know, Bletchley Park needs no explaining…..
For those who have yet to discover it, Bletchley Park (or Station X) was the hub of the British decoding and cipher unit in WW2 and it was here that the mathematical brains of many including the brilliant and gifted Alan Turing solved the puzzle of the German Enigma Machine and developed the first computer – Colossos.
I am a huge history buff and bore my family senseless with the facts and figures of historical events – it all fascinates me, particularly how one event leads and merges with another and why one occurrence is the catalyst to another larger event.
In 2012, Bletchley Park hosted a quilt exhibition – the theme was "Secret Messages" – celebrating Station X and the 100th anniversary of Turing's birth. Anyone could submit work to the exhibition ….. so I did…..
This piece was inspired by the secret documentation used in operations and planning for the D-Day landings on 6th June 1944 – the ticker-tape design is taken from one used to feed into Colossos. The mathematical formula is part of Turing's work in solving Enigma. The Union Flag was foundation pieced and formed the starting point of the design.
The piece was a joy to make – lots of surface design and messing about. I wanted it to look like a well used document….. Made using Irish Linen, the pillowcase method, top stitched edges by hand with no binding….. this is how I made it….. I wanted it to look like an old document.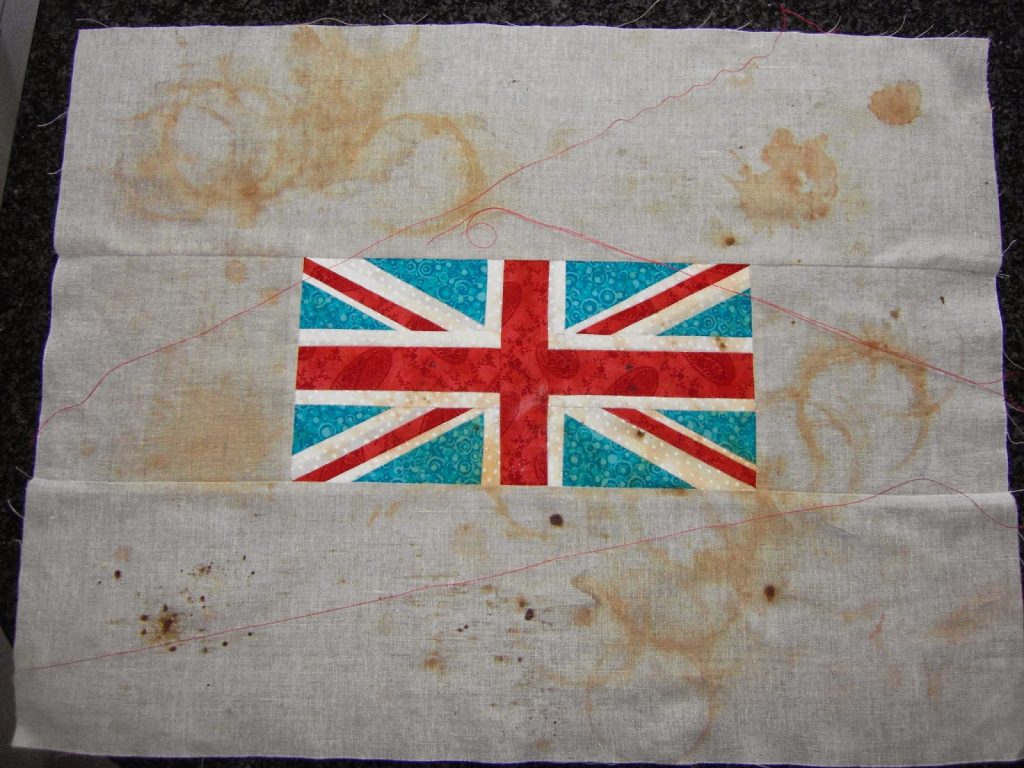 A foundation pieced Union Flag was the starting point to the piece.
Turing's mathematical formula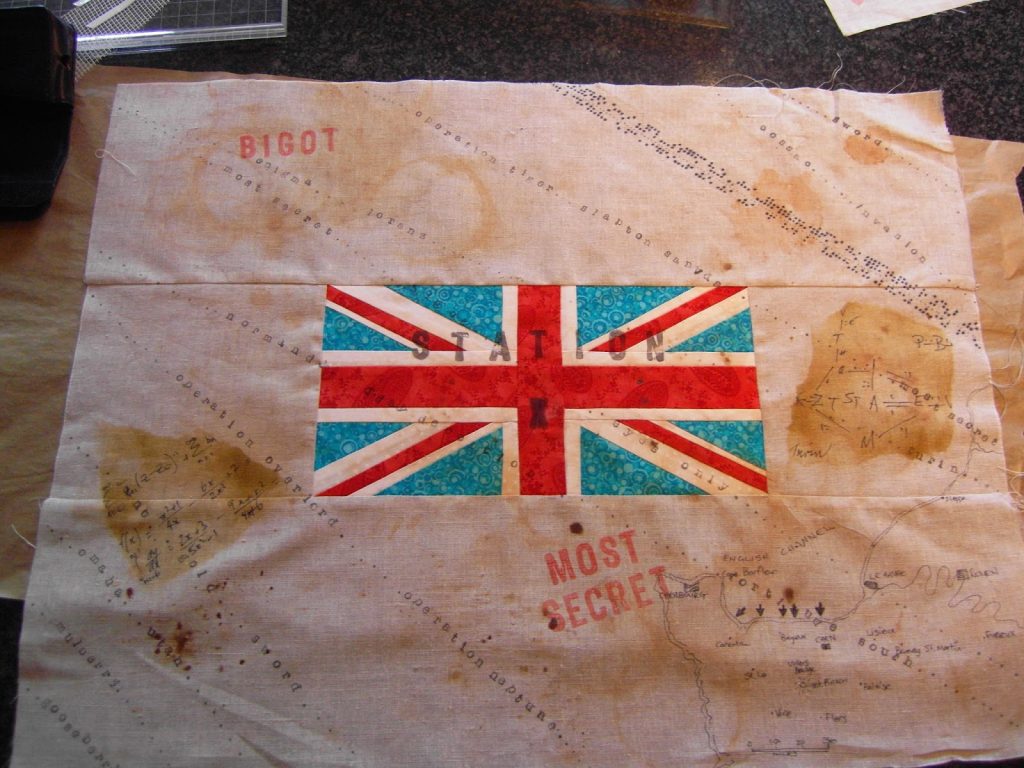 Bigot – is higher than Most Secret; ticker-tape from Collossos
' Operations ' that made D-Day possible.
The finished piece