A little textile inspiration from my YouTube 'Meet the Artist' Collection. Today it features bold, free-form quilts of textile artist, Sheila Frampton Cooper.
Sheila's colourful improv artworks have won awards at major quilt shows, including: IQA World of Beauty in Houston, AQS Show in Paducah and Road to California.
In this video Sheila shares her artworks and explains her applique and improv techniques.
Catch up with Sheila and her stunning Textile Gallery at The Festival of Quilts 2021.
Images courtesy: https://www.zoombaby.com/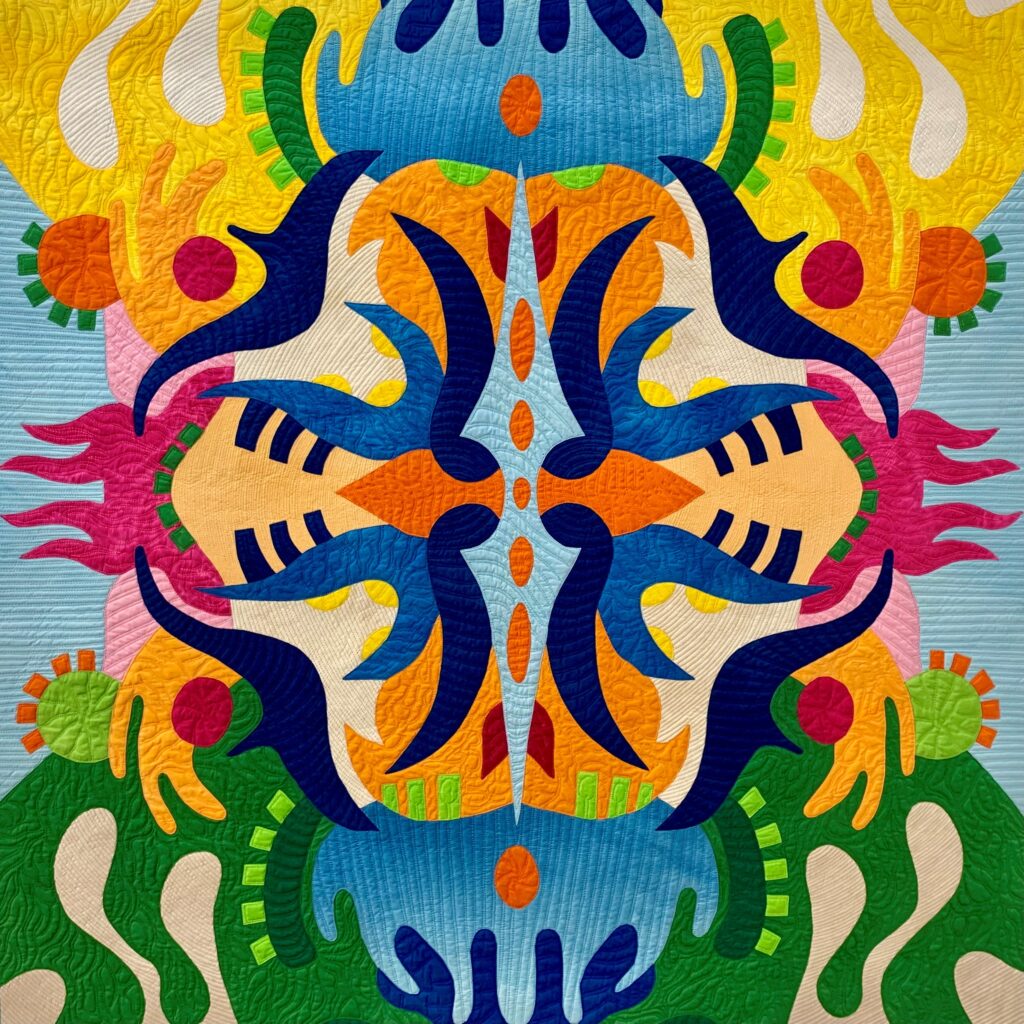 Watch this space! – join the mailing list and be first to see some wonderful artist interviews.