As you might have gathered from some of my previous posts, my textile chum and I have regular trips here, there and everywhere in search of the latest inspiration in pattern and cloth.
We both dabble in embroidery and felt-making. I have a background in patchwork and quilting and my chum is a tailoress.  Every now and again we come across an exhibition that enthrals and captivates us. The
Liberty
exhibition ticked all the boxes. The
Fashion and Textile Museum's
 fabulously high ceilings and interchangeable space was arranged to display the pieces beautifully. Many of its previous textile exhibitions haven't been behind glass enabling visitors to see each garment up close. The Liberty Exhibition was no exception. You could see every stitch, texture and surface embellishment unhindered so the true beauty of the fabric shone through.
We were taken on a journey through time from the Court Dresses of the 1900's, the
Arts and Crafts
movement, the Swinging 60's through to Liberty in 2016.
Here is a just a flavour of the exhibition – enjoy.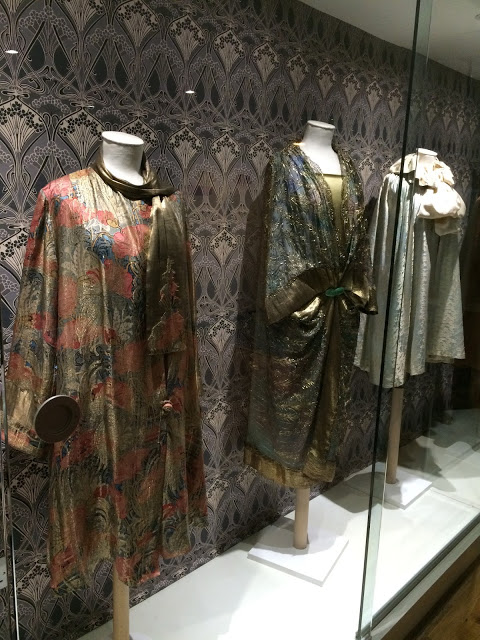 Early 1900's Kimono Style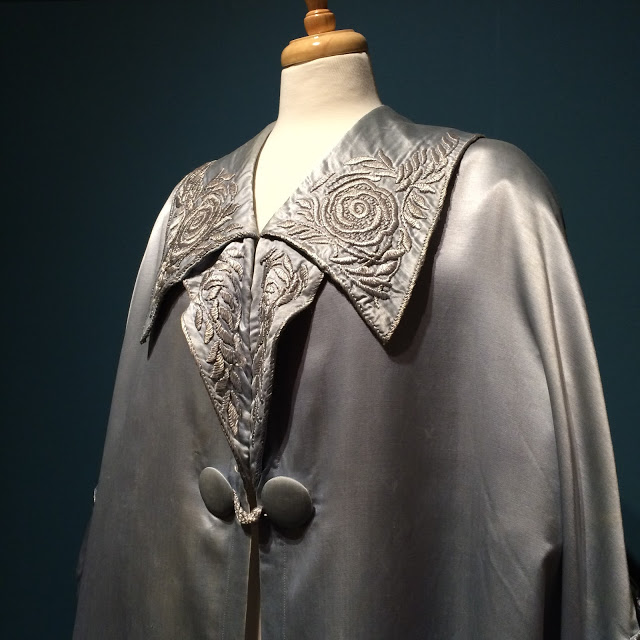 Embroidered detail – Kimono Style garment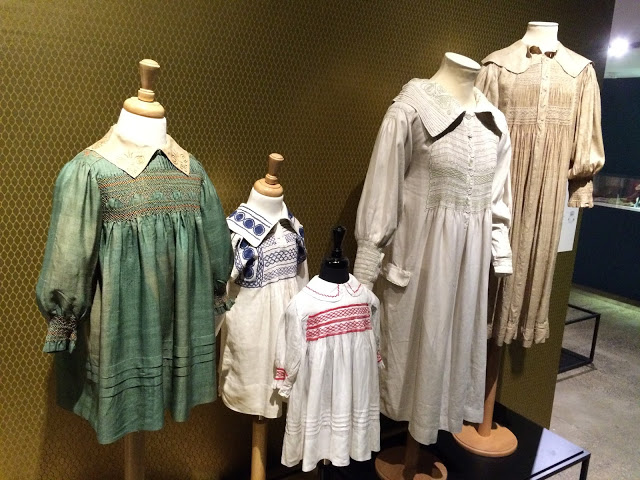 1910 -1920 A celebration and revival of the art of Smocking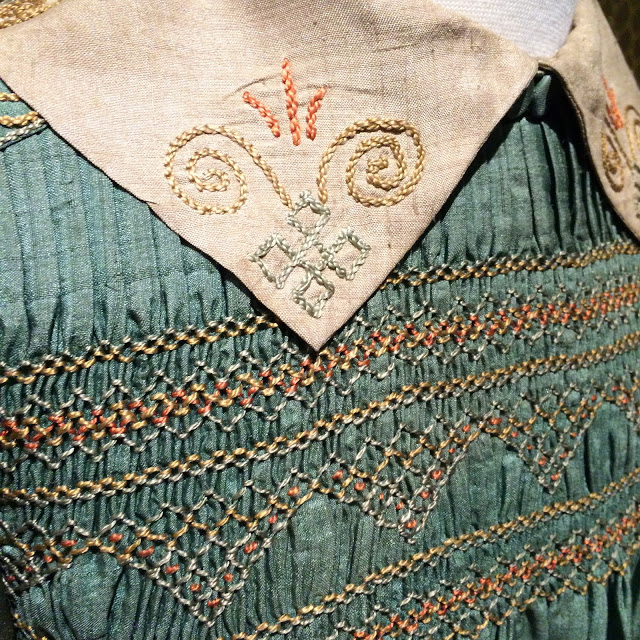 Smocking detail
1930-1940 Silk, Cotton.
Garments mainly made by dressmakers, but some are beginning to be commercially made.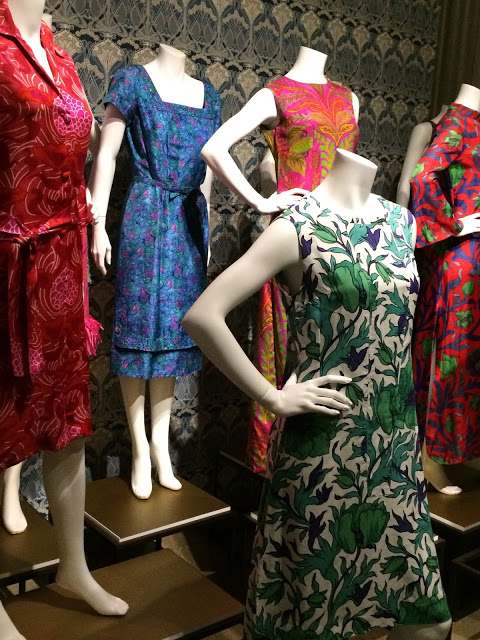 1950's A revival in Art Nouveau patterns.
The Swinging 60's. Influence by the pattern of Art Deco.
Cotton, Cotton voile, Cotton Velveteen, wool, Tana Lawn.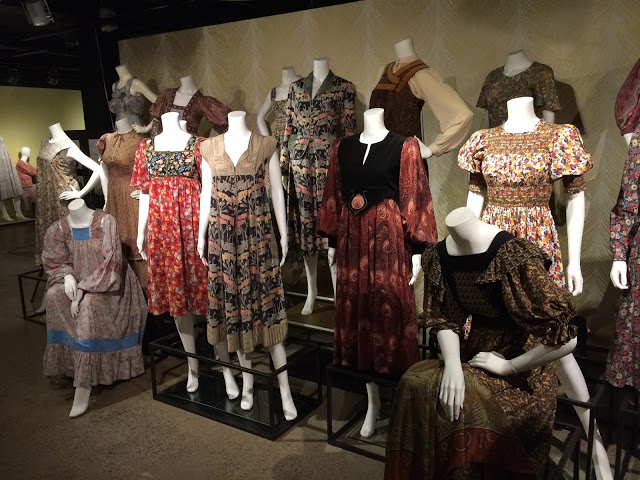 1970's Nostalia. Tana Lawn
1970's – Silk, cotton, velveteen, wool.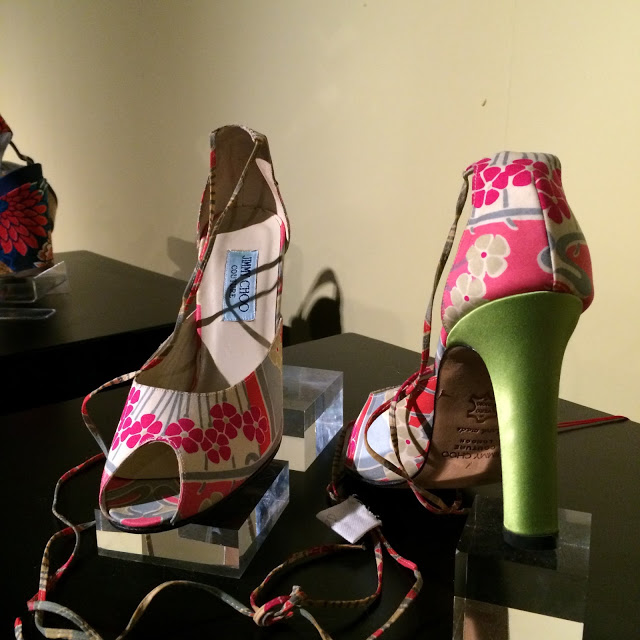 1999 – Collaboration with Jimmy Choo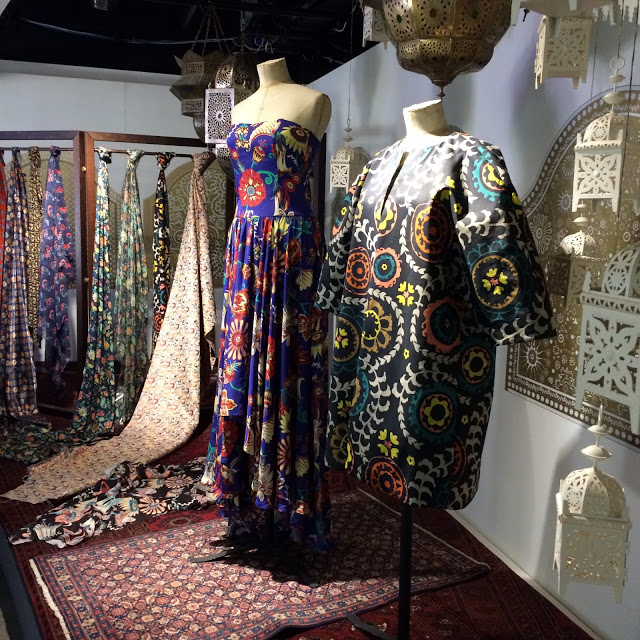 Liberty in 2016
 The photos capture the essence of the exhibition which finishes at the end of February 2016. I can definitely recommend a visit – especially for the Liberty fans out there.