In Stitch Magazine Issue 134, on page 44, you'll discover a brilliant article by editor Kat McDonnell featuring the winning artworks in the Embroiderers' Guild Members' Challenge 2021 – 'Exquisite Containers' – including my little Matchbox Challenge piece..
Here's a sneak peek inside.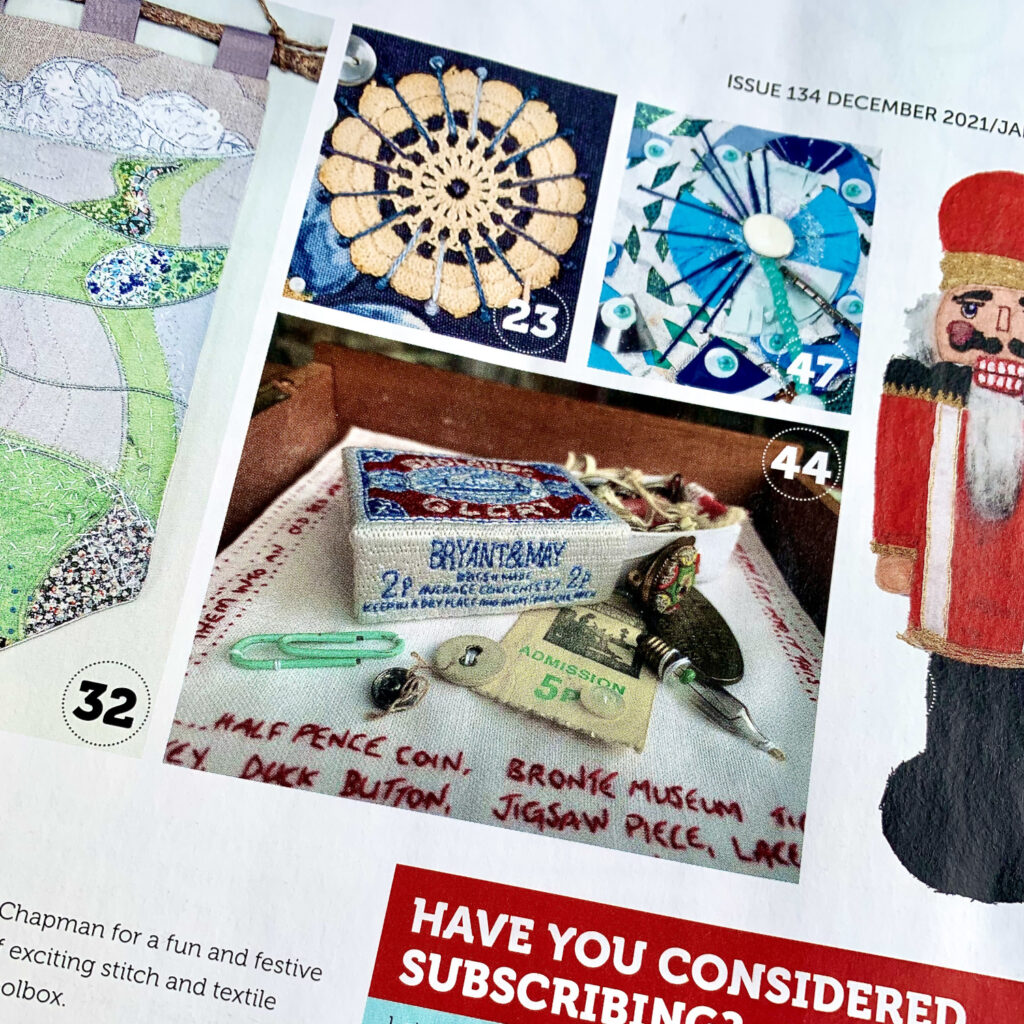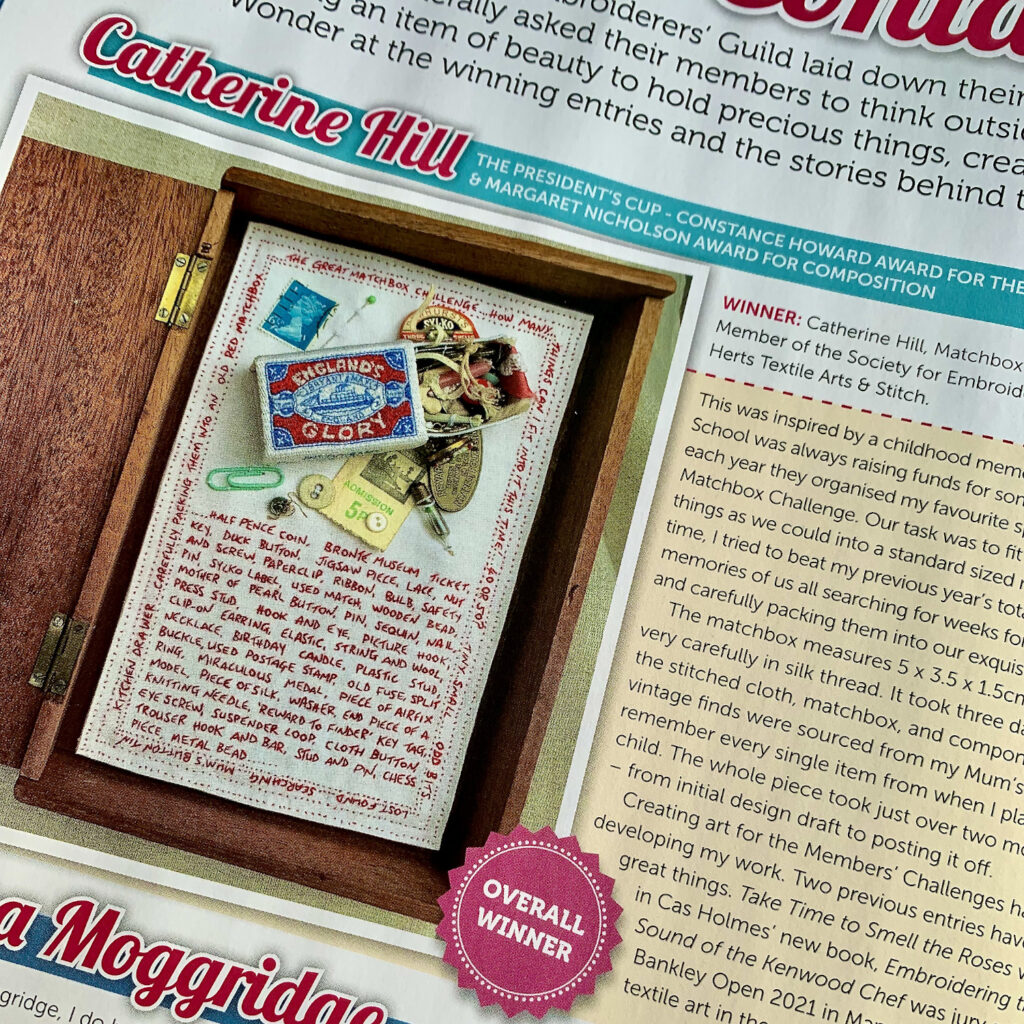 Let the new issue of Stitch brighten your days with beautiful embroidery. Enjoy all sorts of different takes and exciting makes to kick-start your stitching mojo over the winter months. Get your copy here: bit.ly/stitchissues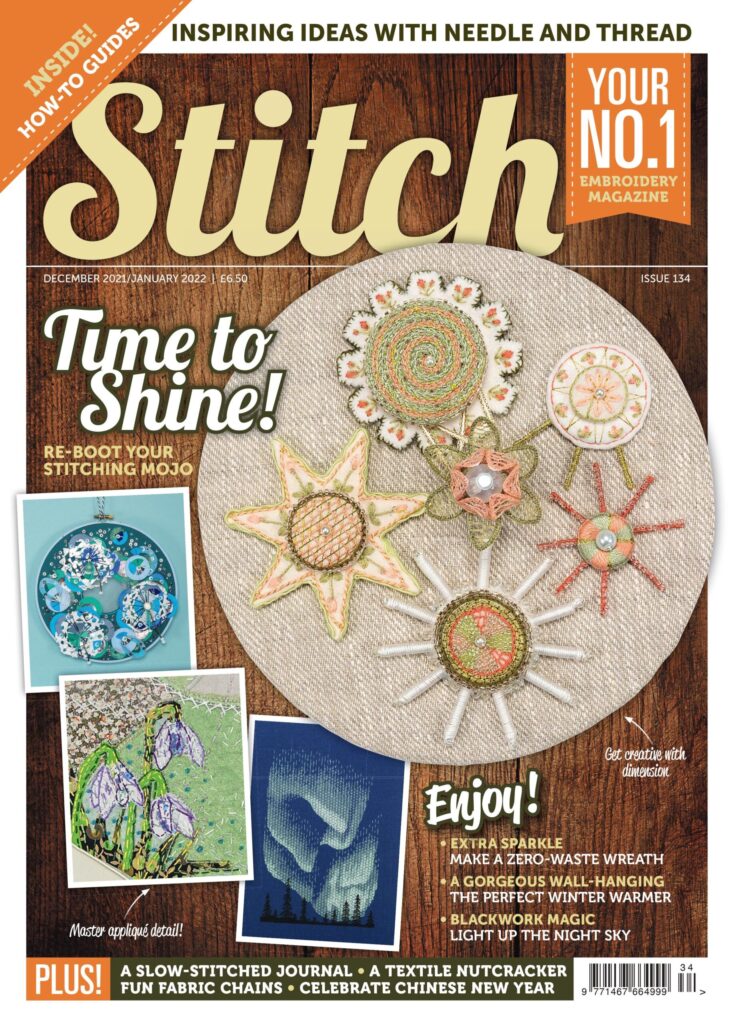 When this embroidery was completed in early 2021, Lockdown was in place, and the Guild had put any thoughts of exhibiting the artworks on the back burner. Since then, the collection of 'Exquisite Container' artworks has been on public display at the London and Harrogate, Knitting and Stitching Shows.