It's been a very busy time for me during Lockdown. I've had the pleasure of chatting with some amazing artists for my YouTube Channel and I've also been working on a design for a collaboration project. I was approached by Sue from Cut Couture Kit, who designs the most beautiful linen garments. The idea was to create an embroidery pattern for the button pockets that appear on her garments. The result is the Running Stitch Pocket Pattern, which you can download by clicking the 'Download' button below. There's also a step by step YouTube to guide you through the process.
When I first read the brief, my first thought was to created a pattern suitable for beginners yet also had the potential to be adapted for more experienced stitchers.
The pattern creates a double dashed border, which sits perfectly centrally on the pocket. Its simplicity works beautifully with the linen, especially when the stitching is continued into the topstitching of the garment. The design can also be evolved to provide a 'frame' for your own unique textile art and embellishments.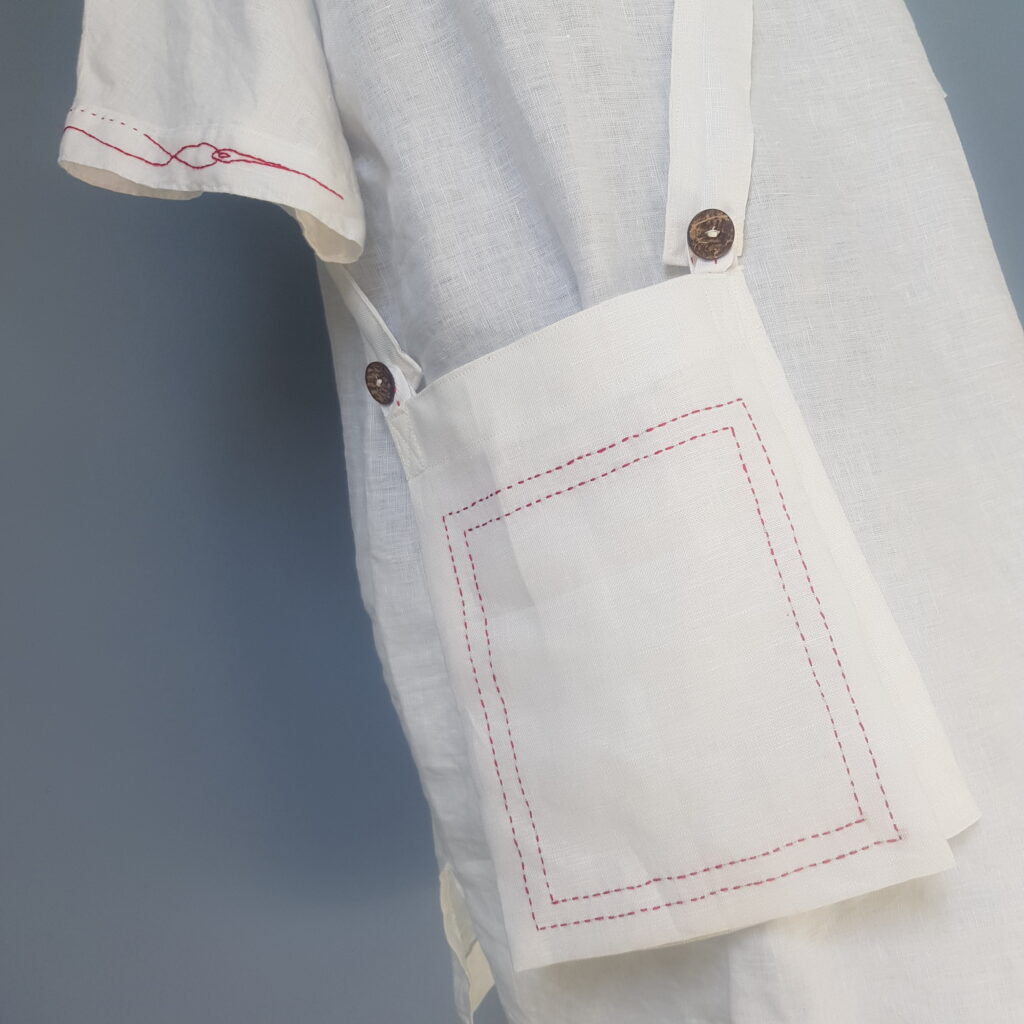 The pattern was created to compliment my own embroidery as Catherine Hill Textile Artist.
We would love to see your creations so please share your work on Instagram using #runningstitchpocket.
Tag your images @arnolds_attic & @cutcouturekit