I've been snapped again whilst out filming. Here I am taking footage for the Clare Bullock YouTube, at The Knitting and Stitching Show 2018.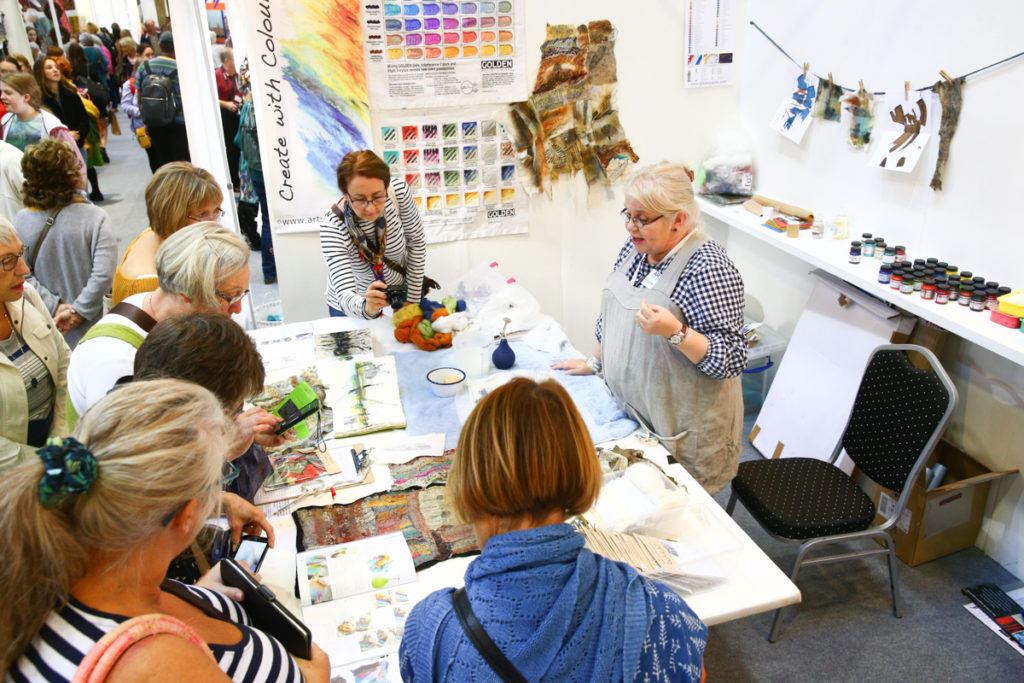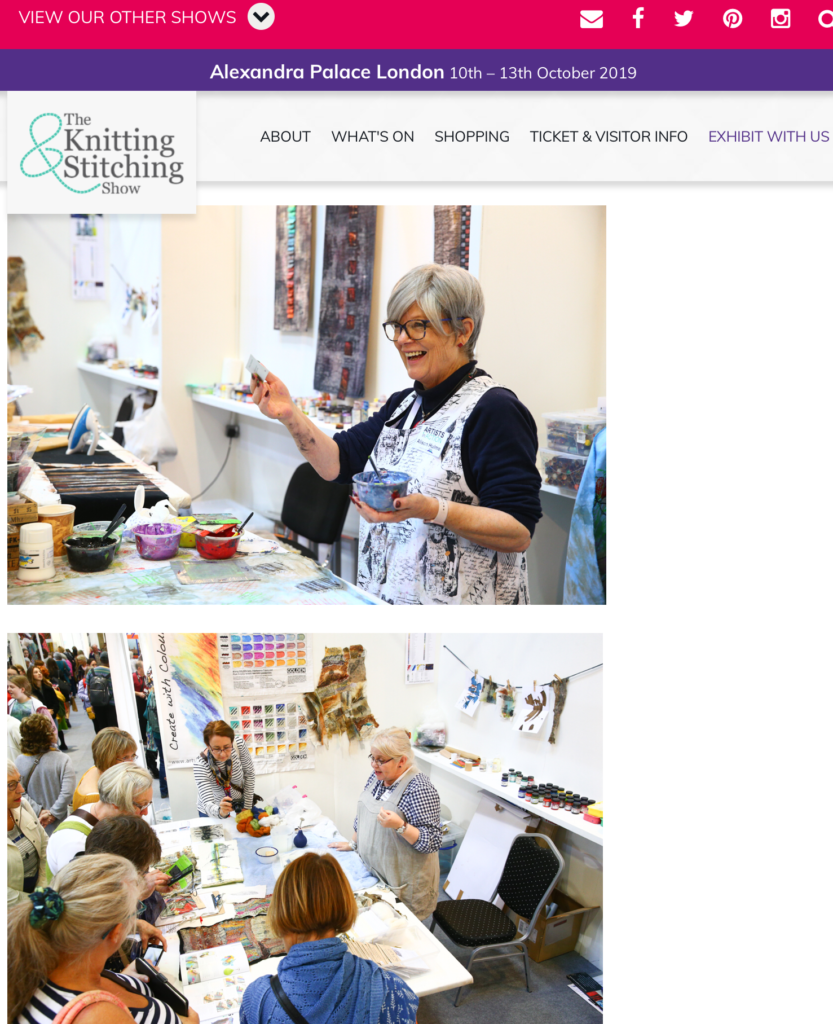 I've been busy over the past few months, slowly adding to the fabulous portfolio of artists' work on Arnold's Attic YouTube
Here's some of the recent uploads.
Subscribe and catch the latest YouTube's when they're released!
If you like threads, head over to my Facebook Page and take part in the bumper Thread Giveaway. (ends 28th May 2019 at 10pm GMT).