A little textile inspiration from my YouTube 'Meet the Artist' Collection. Today it features the work of artist Vendulka Battais.
Vendulka and her husband Oliver work together on designing and creating the quilts.
"I started with traditional squares and triangles, which gave me good skills I can now build upon," Vendulka says. "My passion for free motion quilting took me away from piecing and more into whole cloth and art quilts. I'm also very lucky I can share this passion with my husband Olivier."
The intricate design of the quilts in this exhibition have been designed by Olivier and quilted by Vendulka. They then explored the use of glittery and metallic paints to bring more colour and, more interestingly, 'bling' to their work, which is not often seen in textiles.
Browse and purchase the Marabu Metalic & Glitter Liners on Amazon.
Catch up with Vendulka and her stunning artwork at the Festival of Quilts 2022.
Vendulka and Olivier Battais's Artwork: https://www.oliven.co.uk/
Each piece is dedicated to a different woman who inspired or influenced their textile journey. Since embarking on her textile art adventure, Vendulka has won awards at major quilt shows, including first runner-up in Wearable art at PIQF in California.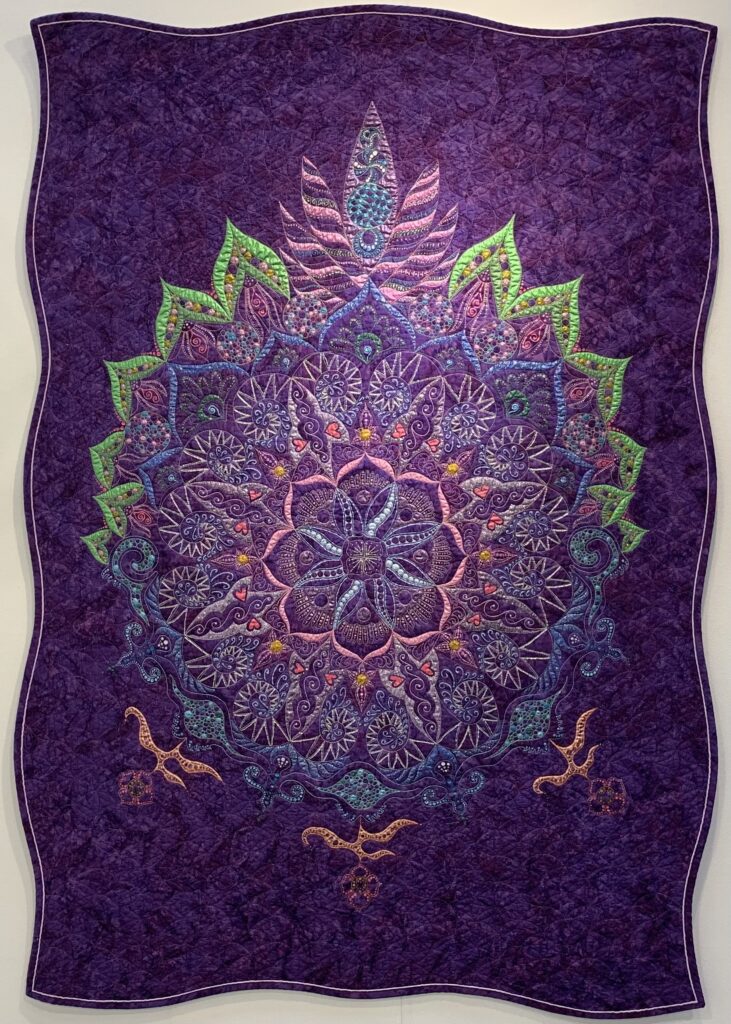 The couple won third place in the Great Northern quilt show in Harrogate and Best in Show at the Festival of Quilts 2021. 

Watch this space! – join the mailing list and be first to see some wonderful artist interviews.