I had been waiting for this exhibition for over a year – and I wasn't disappointed. British Folk Art Exhibition celebrated work covering every medium from textiles, metal, leather, paint to carved wood – some were 18th Century shop signs…. I was in heaven.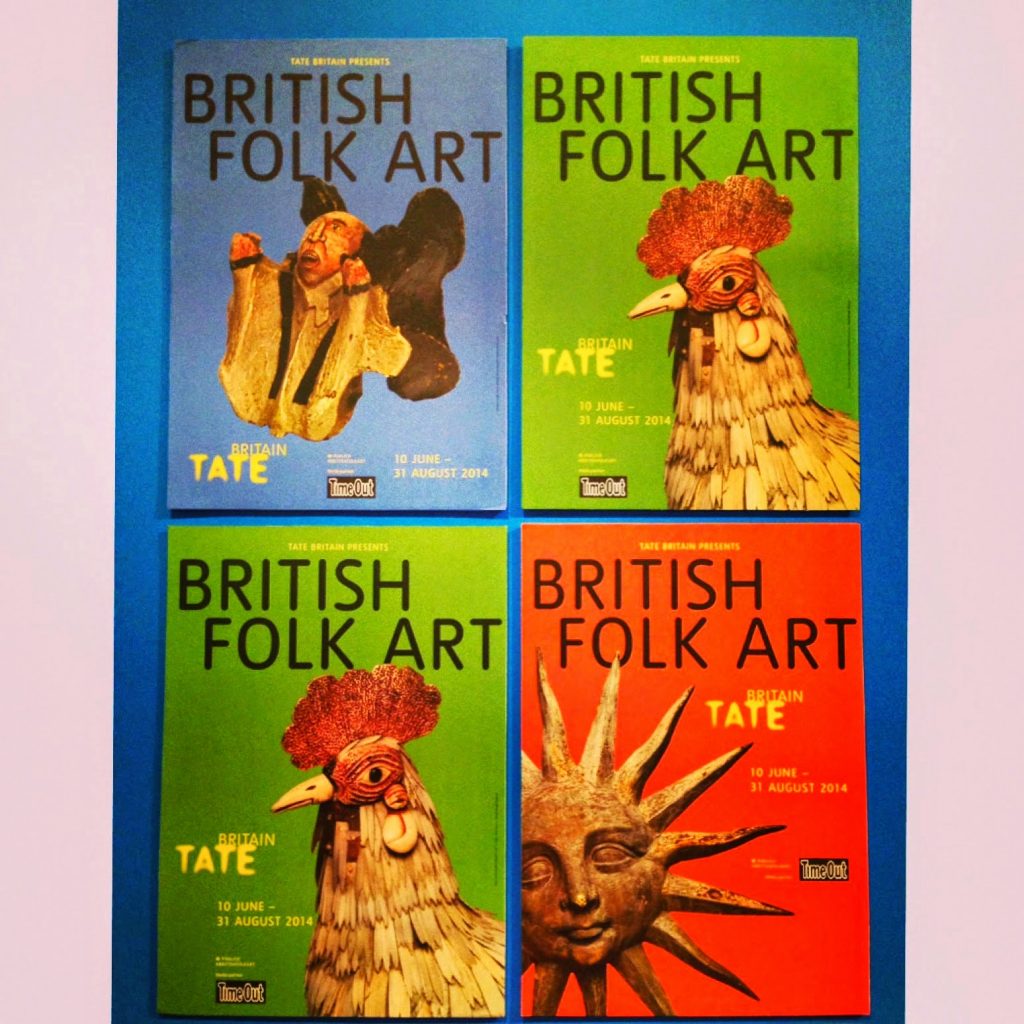 Bootmakers sign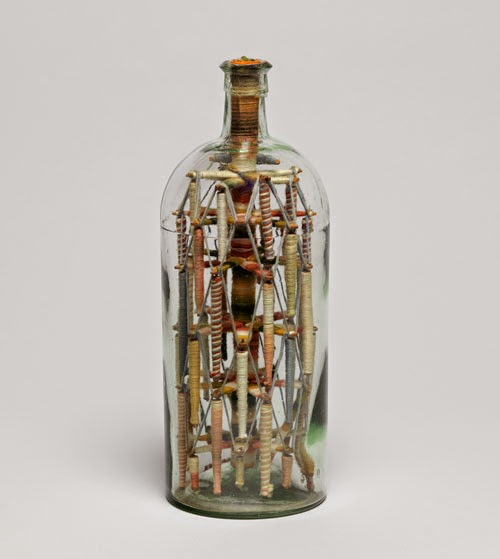 Bottle full of lace bobbins
Cockerel made from Bone by French Napoleonic Prisoners of War
Signage painted onto planks of wood
Boody Mosaic from Northumberland
Quilts made from Army uniforms and cottons
The exhibition has now moved to Compton Verney where one of the largest collections of British Folk Art is held.
…Then it was off to the Tate Cafe for a well deserved coffee and cake (my brain was buzzing) – Oh, the Lemon and Clementine Tarte was tasty…. then home.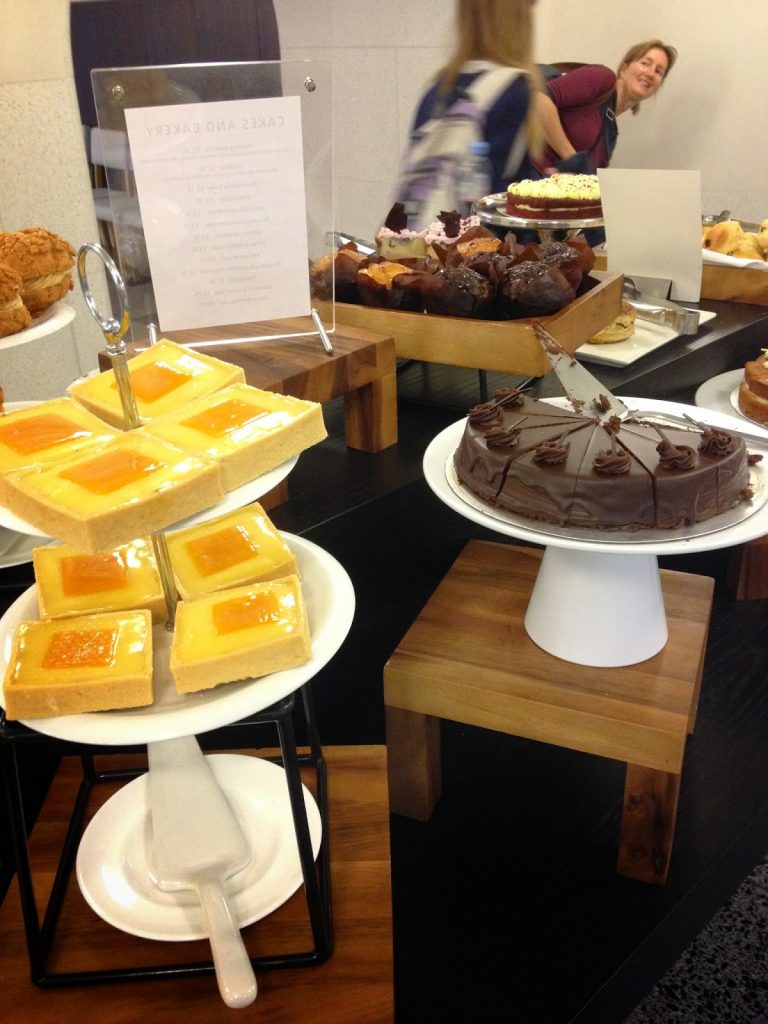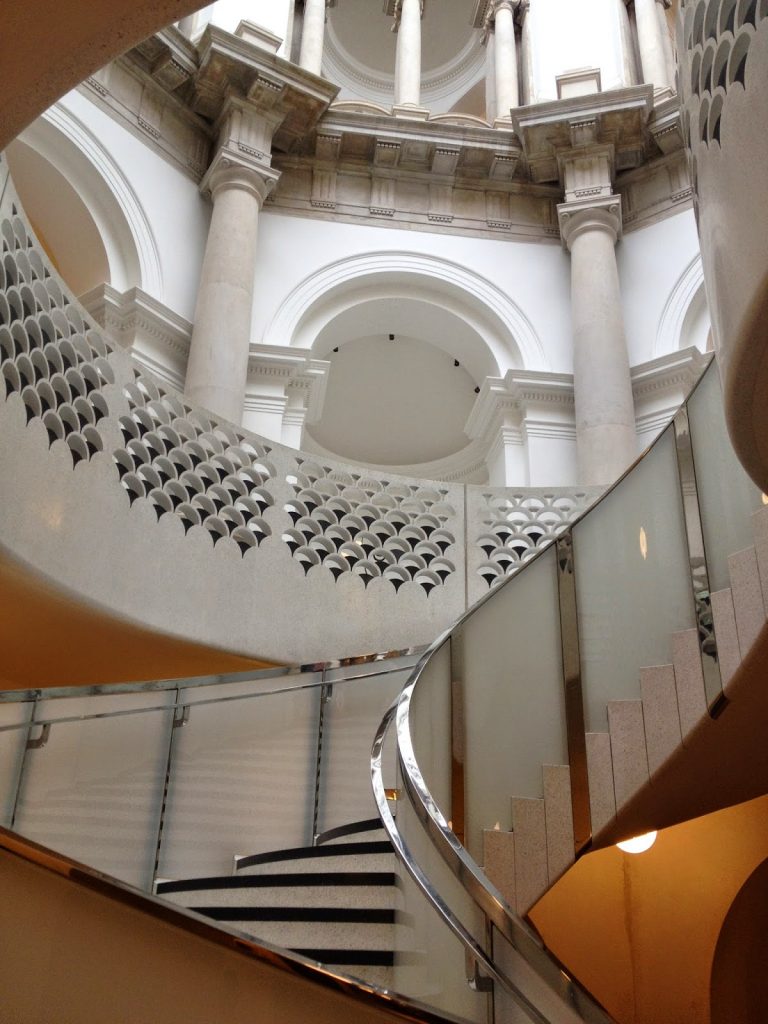 The Spiral staircase near the Cafe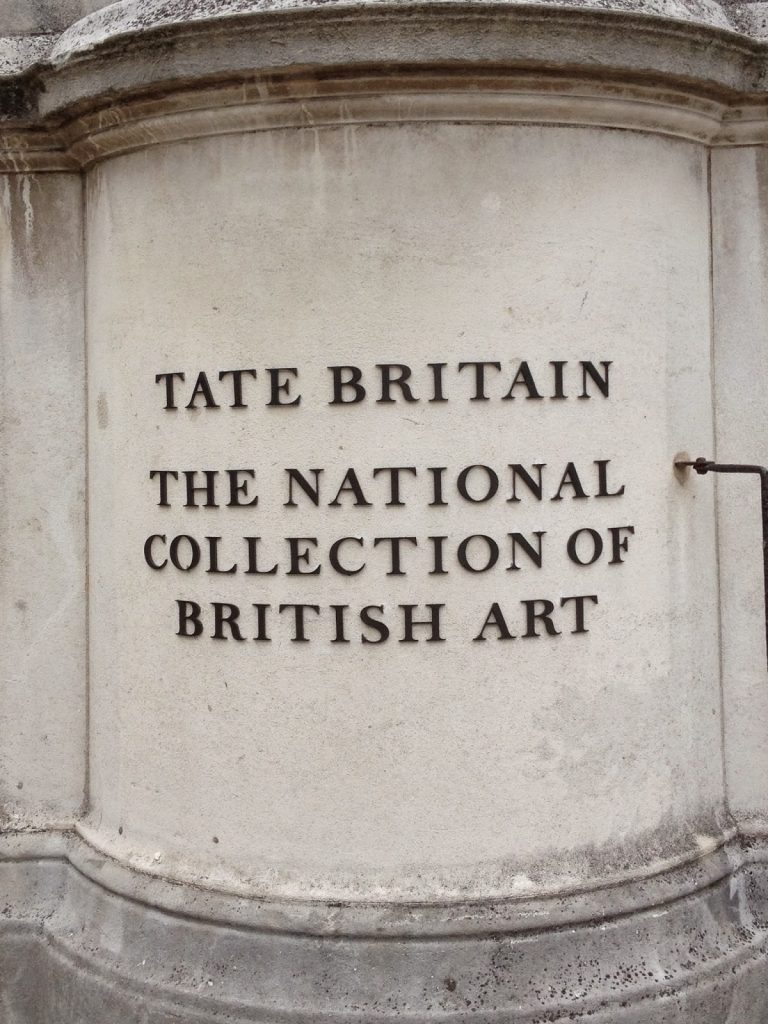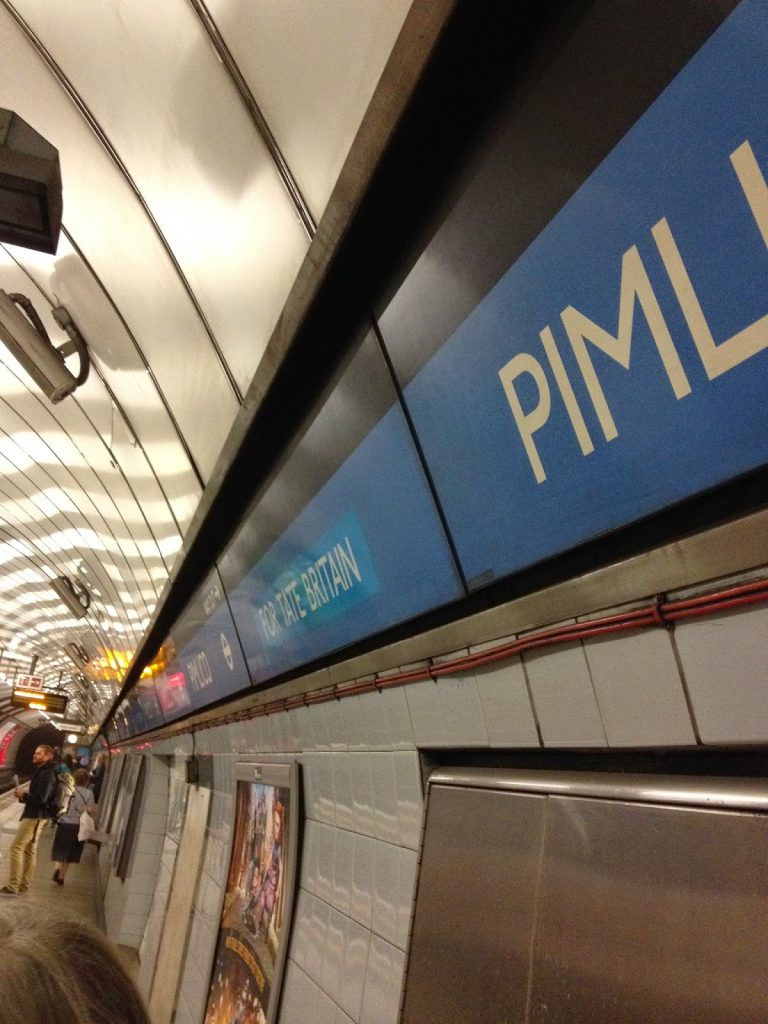 Pimlico Underground Station on the way home