This table runner is on it's way to my local textile group, as part of their Challenge. I started it a few years ago, and have finally had a reason to complete it.
Finally Finished
The binding was  finished recently, then all I needed to do was add the embellishments and the hanging sleeve.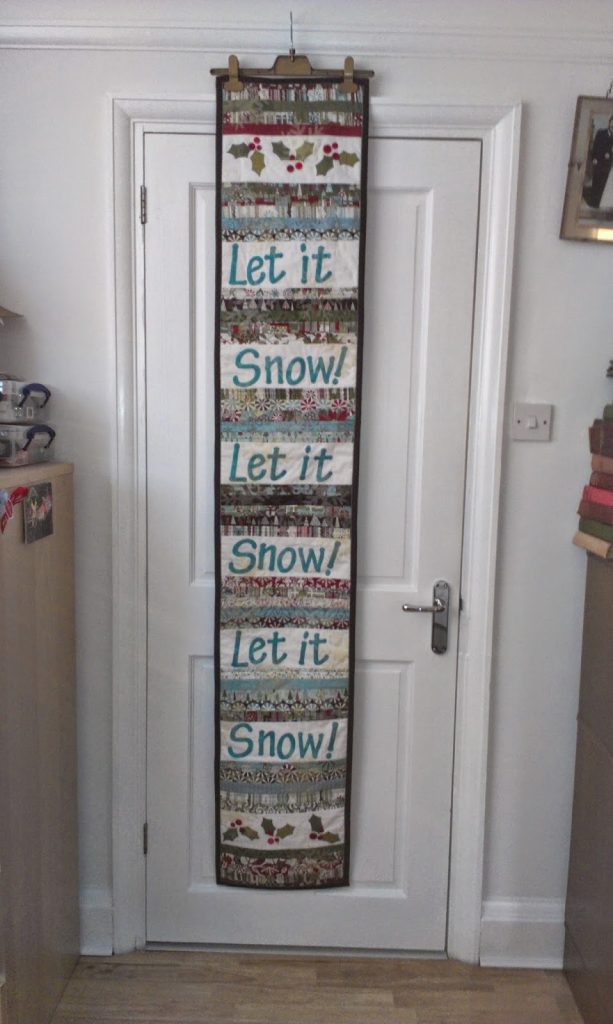 Applique, quilting and hand stitching all rolled into one !
It's long enough to lay along my long sideboard, or hang on a door!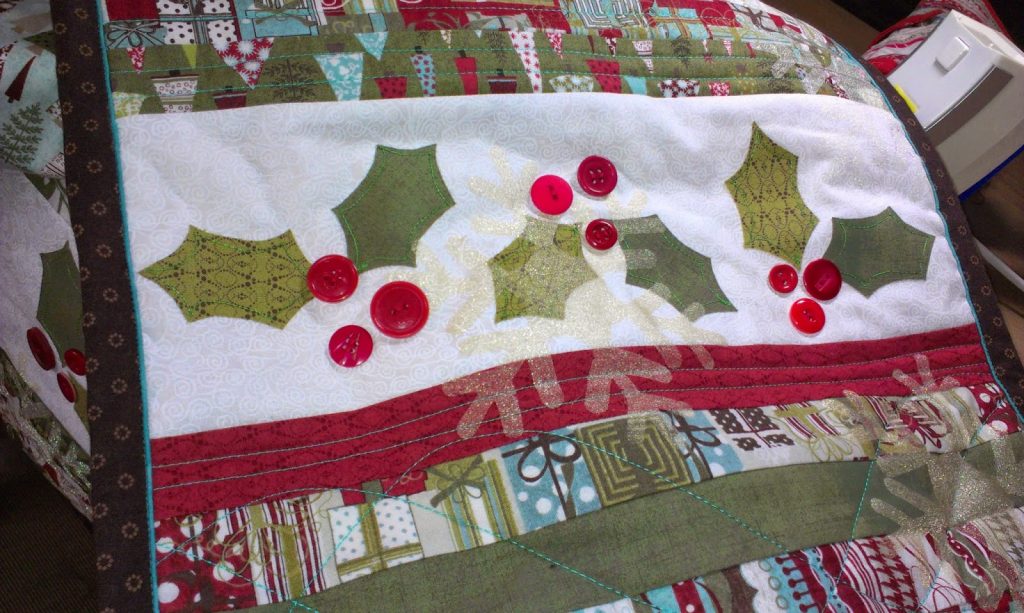 I love the red buttons
Christmas
I know it's a little early to be making Christmas decorations. At least I am ahead of myself for the Festive preparations this year.
Do you have Christmas projects on the go? Share your thoughts below.