A new acquisition of a safety pins. A new addition to my vintage kit.
Safety Pins
Vintage, small brass covered safety pins are a staple piece of kit in my projects.
Some are given pride of place on the front of my work, incorporated in mixed media design and embroidery art.
Whilst some are used the old fashion way as fasteners on the back of pieces.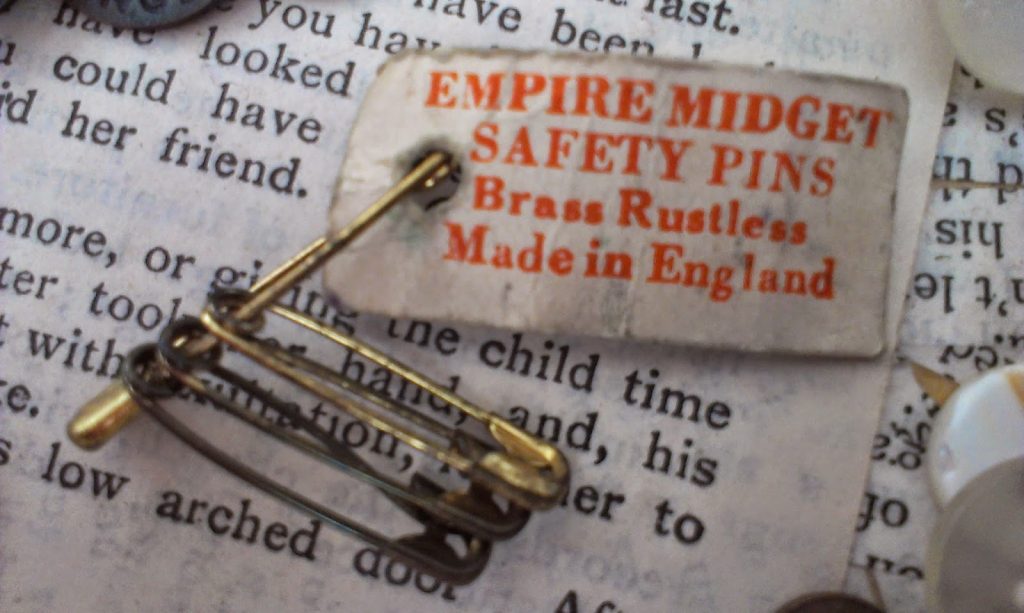 Small vintage brass safety pins
My favourite use is utilising them is as a 'pin' to hang found objects from.
Vintage Packaging
The bonus for my latest collection of pins, was the addition of the vintage packaging which I like to use as a background to display textile art.  The wording, the font and colours also provide inspiration for future projects.
A Safety Pin is a very versatile piece of kit.