A little textile inspiration from my YouTube 'Meet the Artist' Collection. Today it features the work of textile artist Richard Box.
Richard originally trained as a painter and uses this training to build up rich surfaces in his textile artwork. His 'collage & stitch' layering method is informed by a process associated with Impressionism. 
Watch as Richard demonstrates a project – Blackberries & Spider's Web – using layers of coloured cloth & stitch – then demonstrates how to 'draw' with the sewing machine. Filming took place just as we came out of lockdown in July 2021 so Richard is wearing a face mask during filming. 
Whilst at Goldsmiths' School of Art he was taught embroidery by Constance Howard.  Richard is an author, painter & art historian.
Catch up with Richard and his stunning artwork at The Festival of Quilts 2021.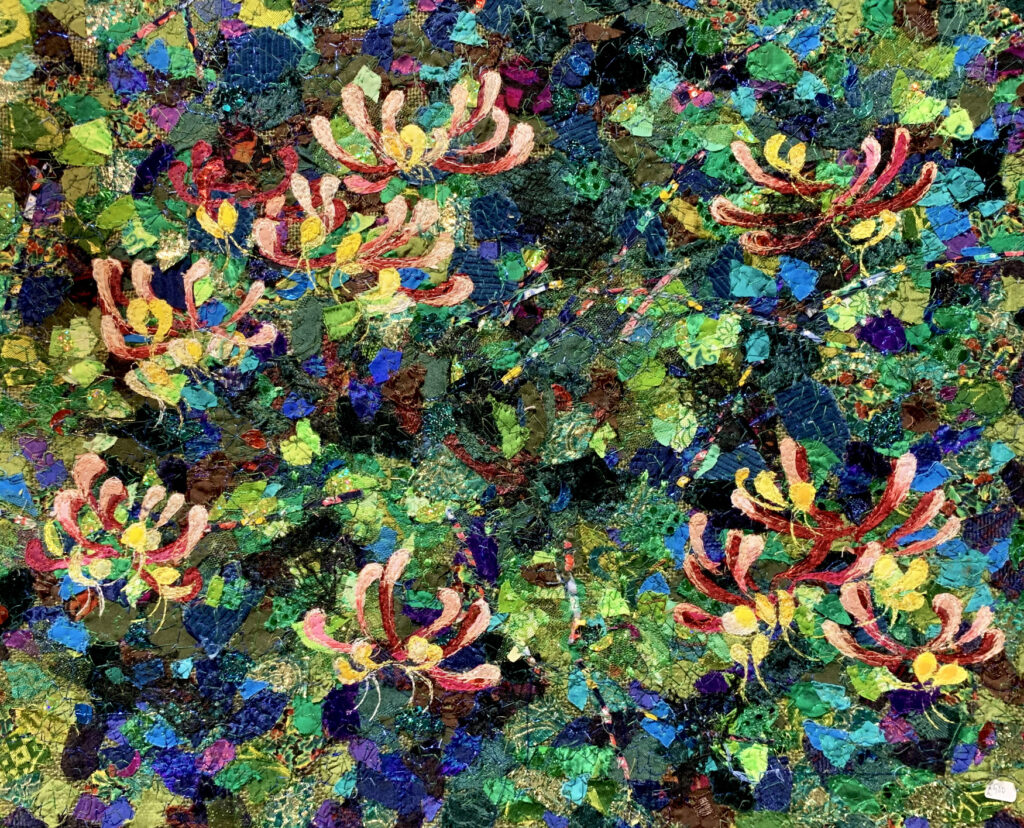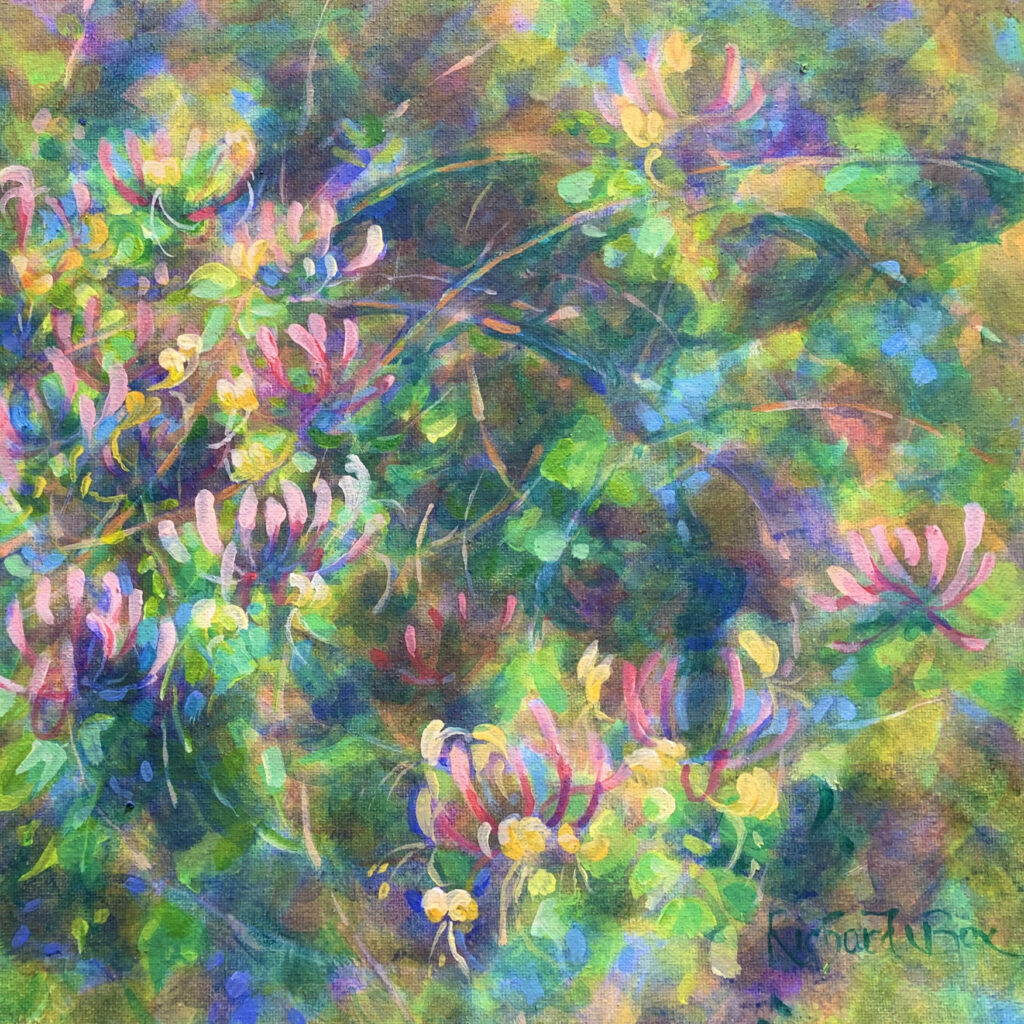 Watch this space! – join the mailing list and be first to see some wonderful artist interviews.