A little textile inspiration from my YouTube 'Meet the Artist' Collection. Today it features the work of textile artist Onome Otite.
Onome is a London-based Artist. Borrowing elements from dance, fashion & world cultures her hand drawn figures are decorated with textiles & recycled materials that have been manipulated by hand to produce three-dimensional collage artworks. In this video Onome shares the stories behind her artwork – each piece inspired by Cirque de Soleil and her love of Nigerian batik cloth.
Catch up with Maria and her stunning artwork at Knitting & Stitching Show, Alexandra Palace 2021.
Onome's Artwork: https://www.onomeotite.com/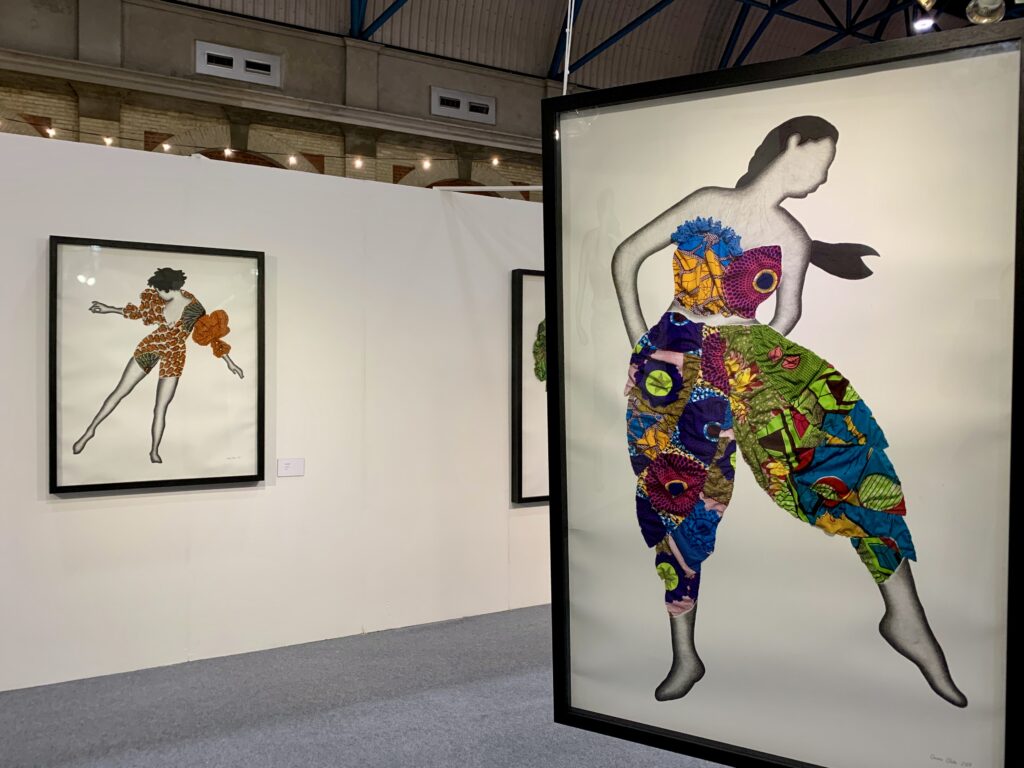 Onome is available for Workshops & Talks.
Watch this space! – join the mailing list and be first to see some wonderful artist interviews.