I'm thrilled my tiny piece of embroidery has appeared in the May 2020 edition of The Embroiderers' Guild 'Contact' magazine. The piece for The Embroiderers' Guild challenge 'NHS – Reasons to be Thankful' is lace mounted onto card and is 4 inches square. All the pieces will be collated to make large artworks for hospitals across the UK.
(Update May 2021: The collated work in this project can be viewed in a dedicated Embroiderers' Guild Reasons to be Thankful: Thank You NHS – Part 1 E-Book )
I create my own embroidery under the name of Catherine Hill Textile Artist.
Have you submitted work too? Leave a message below and let me know.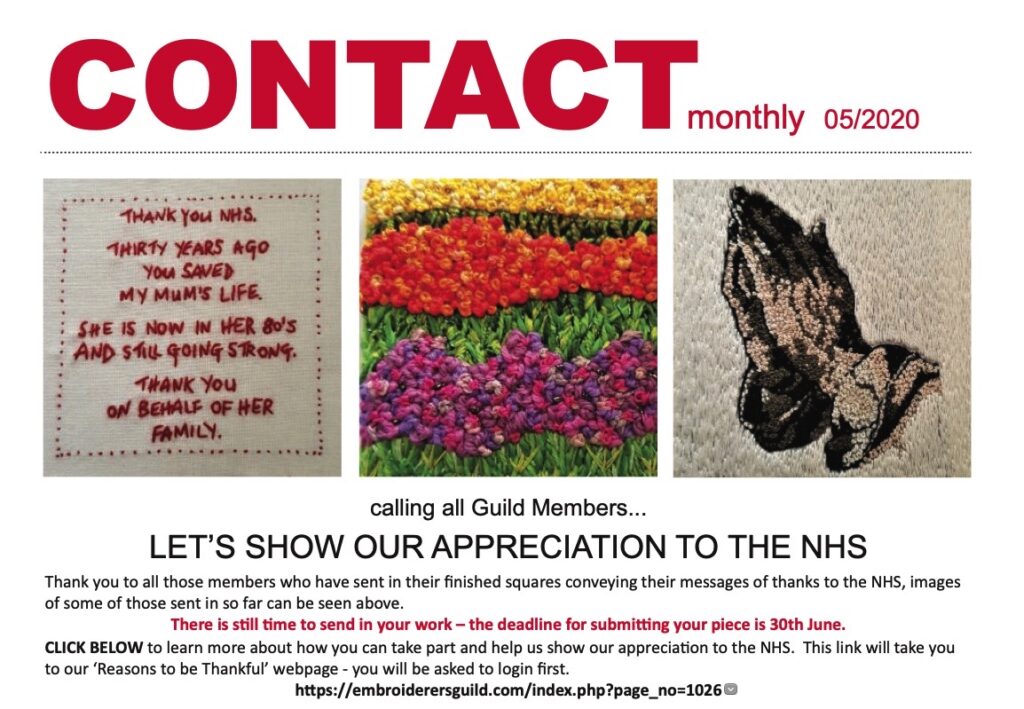 It's the second piece I've submitted to the Guild this year. My previous piece was for The Embroiderers' Guild Members' Challenge. The topic was "My Favourite Things". My piece was called "The Sound of the Kenwood Chef".