Jenny Dean's fabulous workshop was a Christmas present from my Dear Husband.
The brilliant Jenny Dean is an amazing tutor and so generous in sharing her experience of natural dyeing – so many colour variations are possible using plants from our very own gardens.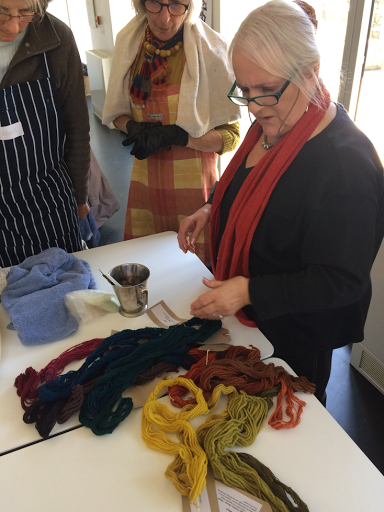 We started with pots of water, added lots of plant materials – Weld, Cochineal (beetles!), Prussian Blue and Madder – then some wool yarn, stirred and waited.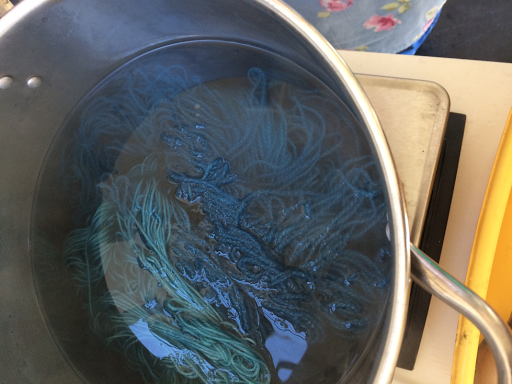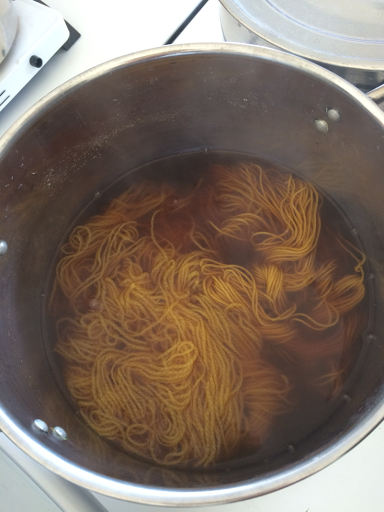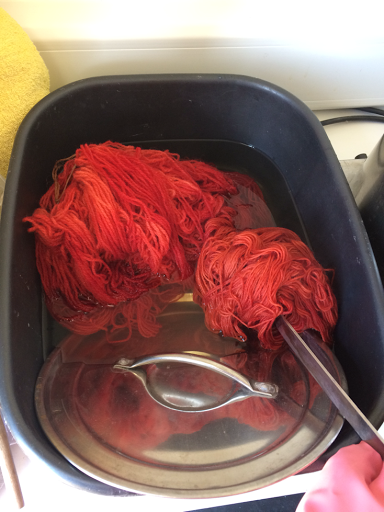 Lots of rinsing later and we had some lovely yarns drying in the sunshine – look at this stunning rainbow of colour!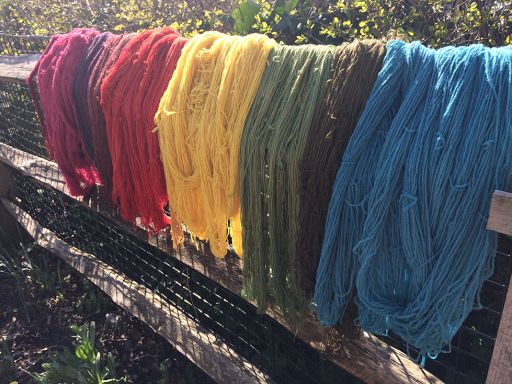 A colourful end to a wonderful day.  My head was buzzing all the way home.