The Festival of Quilts 2014 was bigger than ever. To see everything in the show you really need a day and a half or even two to do it thoroughly – I only had a day, which meant lots of fast walking was on the cards.
These are some photos that share the show's atmosphere, starting with shopping, then lunch, exhibitions and quilts, demonstrations and finally a last look at the quilts before leaving. I had a wonderful day.
Shopping, Shopping, Shopping
Let's face it, one of the main reasons for visiting the Show is for a little retail therapy!
The shopping alone takes the best part of half a day and then there are the quilts, exhibitions and demonstrations which take up the rest of the time – and at some point I had to eat too!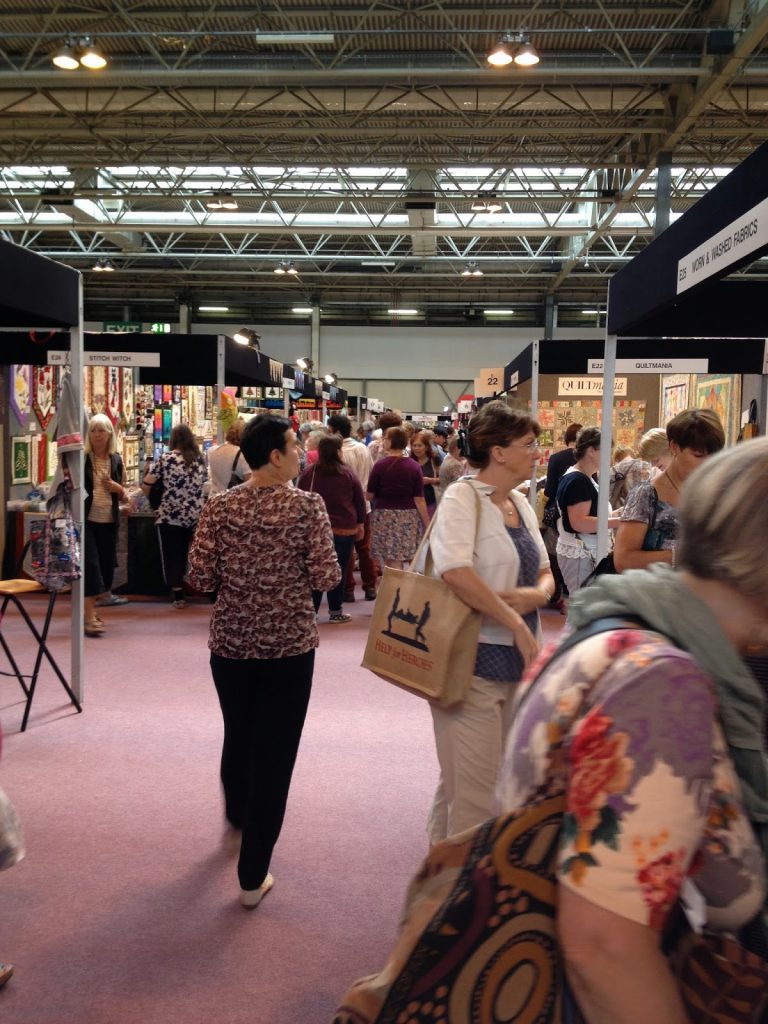 I started shopping as soon as the doors opened – it started off quiet and soon filled up!
Continue reading "The Festival of Quilts 2014 – Part One – The Atmosphere of the Show"