A little textile inspiration from the Arnold's Attic YouTube Collection. Today it features the INSIGHTS Exhibition created by members of The Textile Study Group.
In this video Mandy Pattullo, Alice Fox and fellow artists, guide us through the contemporary embroidered art in the INSIGHTS Exhibition and share the stories behind the work.
The Exhibition includes work by Lois Blackburn, Bobby Britnell, Jenny Bullen, Sarah Burgess, Penny Burnfield, Rosemary Campbell, Jean Draper, Janet Edmonds, Jan Evans, Alice Fox, Kay Greenlees, Gwen Hedley, Ruth Issett, Alison King, Sian Martin, Jan Miller, Sheila Mortlock, Amarjeet Nandhra, Mandy Pattullo, Shelley Rhodes, Mary Sleigh, Julia Triston, Dorothy Tucker, Ann Wheeler.
Filmed at The Festival of Quilts 2021.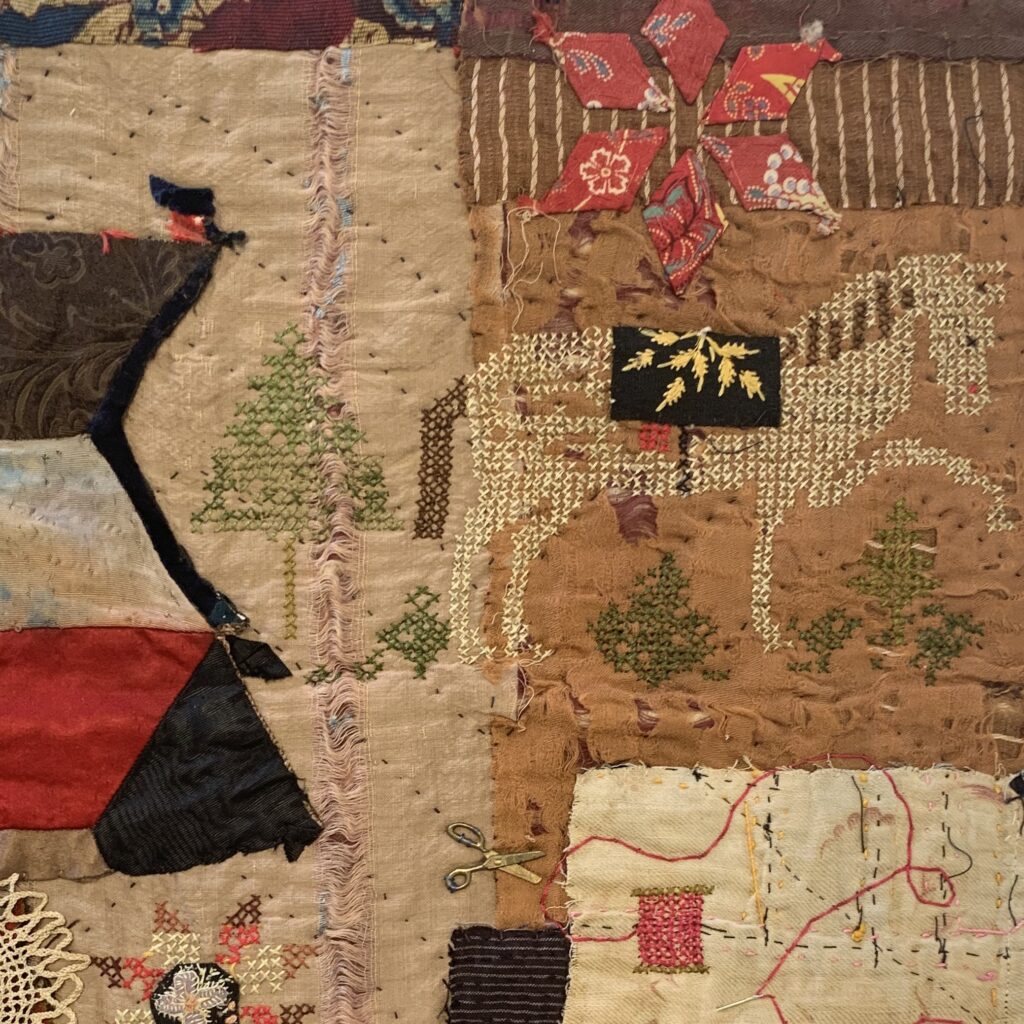 The Textile Study Group was originally established in 1973 to promote a high standard of design in stitched textiles & the teaching of embroidery – members' work is varied in the themes addressed & techniques employed – hand stitch, machine stitch, quilting, constructed textiles, pieced textiles, lace-making, mixed-media, sketchbooks & drawing, print, dye, in both two and three dimensions.
Watch this space! – join the mailing list and be first to see some wonderful artist interviews.