I'm pleased to announce that Giant Cauliflower Harvest has been selected for the Calderdale Open 2023.
To mark Calderdale's Year of Culture in 2024, the theme of this year's exhibition is the landscape, people, history, and heritage of Calderdale.
My father worked as a builder renovating old farm buildings in the area around Todmorden in Calderdale. I'm honoured to have this artwork in the exhibition.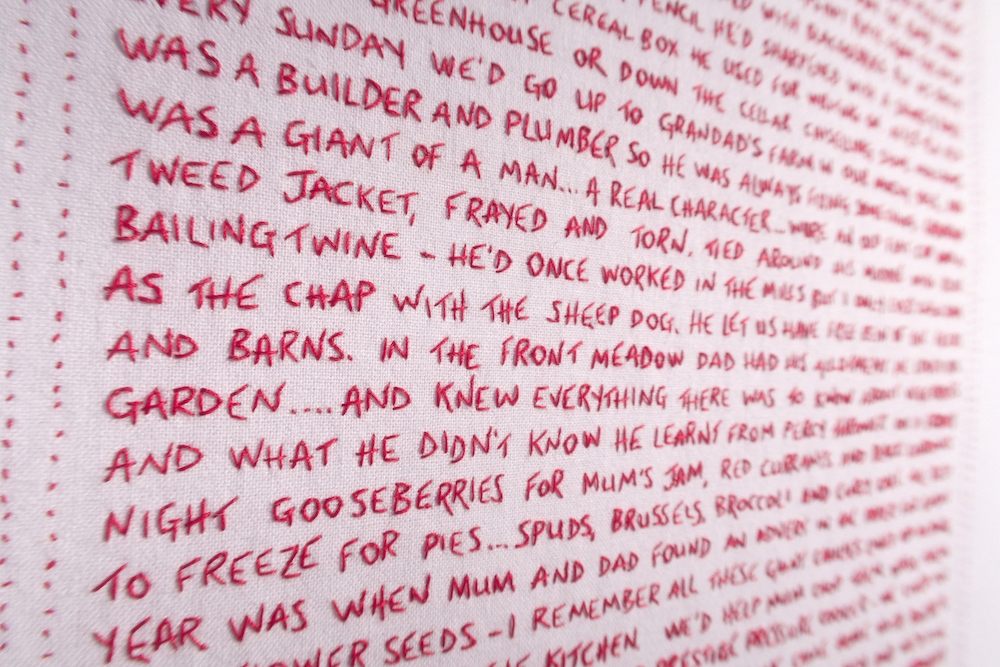 The exhibition takes place at Smith Art Gallery, Halifax Road, Brighouse HD6 2AF, Yorkshire. Open from Saturday 30th September 2023 until Tuesday 9th April 2024. 
Judges
All competition works will be submitted to the judging panel below, who will select the works for display,
Paul Bartram
Paul is the owner of the Yorkshire Gallery in the Piece Hall. He is a passionate supporter of Yorkshire based Artists/Designer makers. He is proud to showcase their work in a carefully curated space with a regular programme of exhibitions that reflects passion for fine art, contemporary jewellery, and engaging craft.
Alice Bradshaw
Alice is an artist, curator and writer based in Elland. She is interested in discarded, everyday materials and words. Recycling and repetition are important strategies in her work, which sets up a dialogue around the value of rubbish through objects, publications, exhibitions, and events. Alice runs Art Lab at Dean Clough, a monthly artists' presentations and social event, and co-produces Dwell Time, an award-winning arts publication reflecting on mental wellbeing.
Dr Jo Neil
Dr Jo Neil is Course Leader for the BA (Hons) Fine Art at Leeds Arts University. The BA (Hons) Fine Art course has studio communities and facilities for painting, sculpture, and time-based practices (performance, moving image and sound). Jo's first degree is in fine art painting and current practice is multi-disciplinary. It explores the spaces between research, making, writing, presenting and performance
Update October 2023:
I'm pleased to announce that Giant Cauliflower Harvest has received 2nd place in the Calderdale Open 2023. It's a beautifully curated exhibition.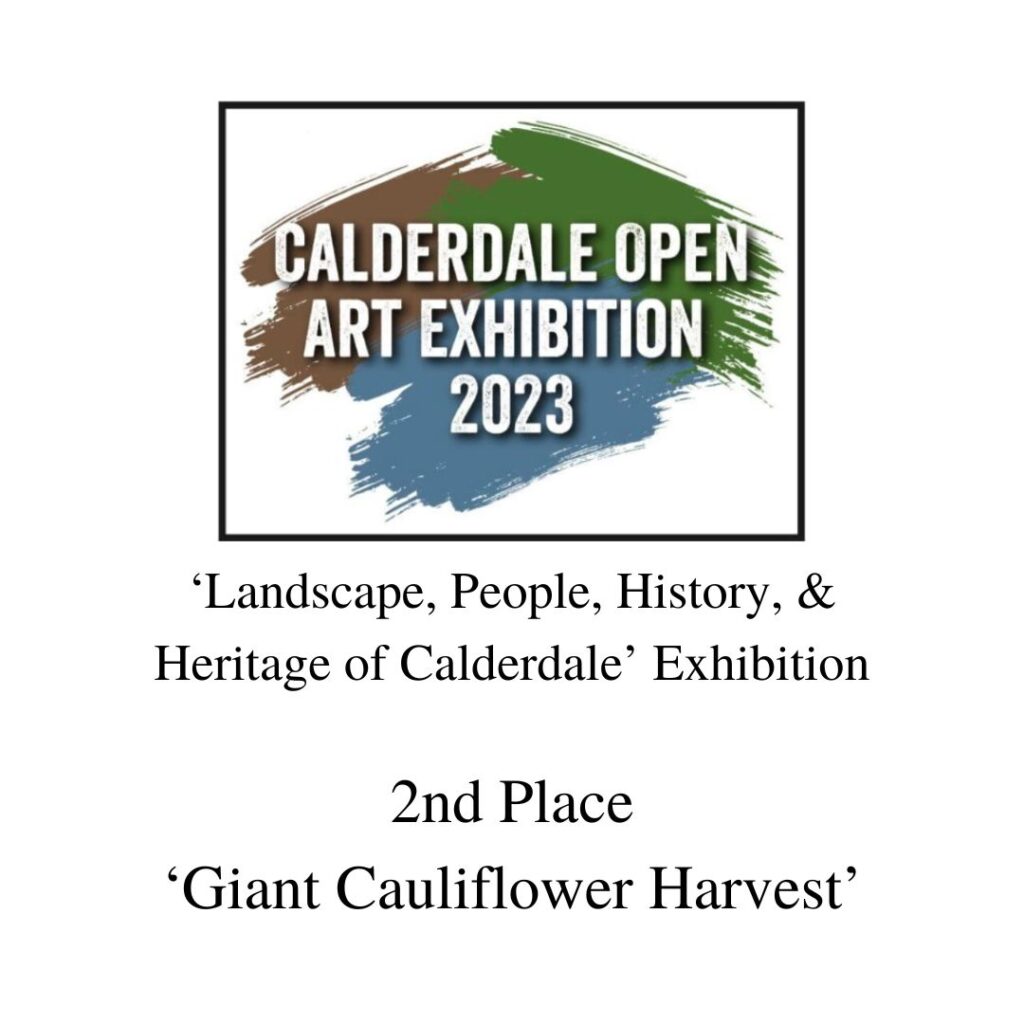 I'm chuffed to bits and in complete awe at the curation of this stunning exhibition – of the 87 pieces on display, I counted four pieces of beautiful textile artwork.
Thank you to curator Eli Dawson and the judges Paul Bartram of @theyorkshiregallery, Alice Bradshaw alicebradshaw.co.uk and Dr Joanna Neil (Course Leader for the BA (Hons) Fine Art at Leeds Arts University) for the award.
I can heartily recommend a visit and there's also a visitors choice award so please vote for your favourite work.