I'm exhibiting three embroideries with the Embroiderers' Guild this year. It was a wonderful to be reunited with them at The Knitting & Stitching Show 2019 at Alexandra Palace. (The light levels were a little low, hence the varied qualities of the photos)
It's been a while since I've seen them – 'Take Time to Smell the Roses' was posted off in February and appeared on The Guild Stand and the other two ('Cheese and Onion Pie' & 'Time for Tea') posted at the end of August this year, were part of the Guild's 'Home' Exhibition. All the pieces can be seen as they tour with the Show across the UK.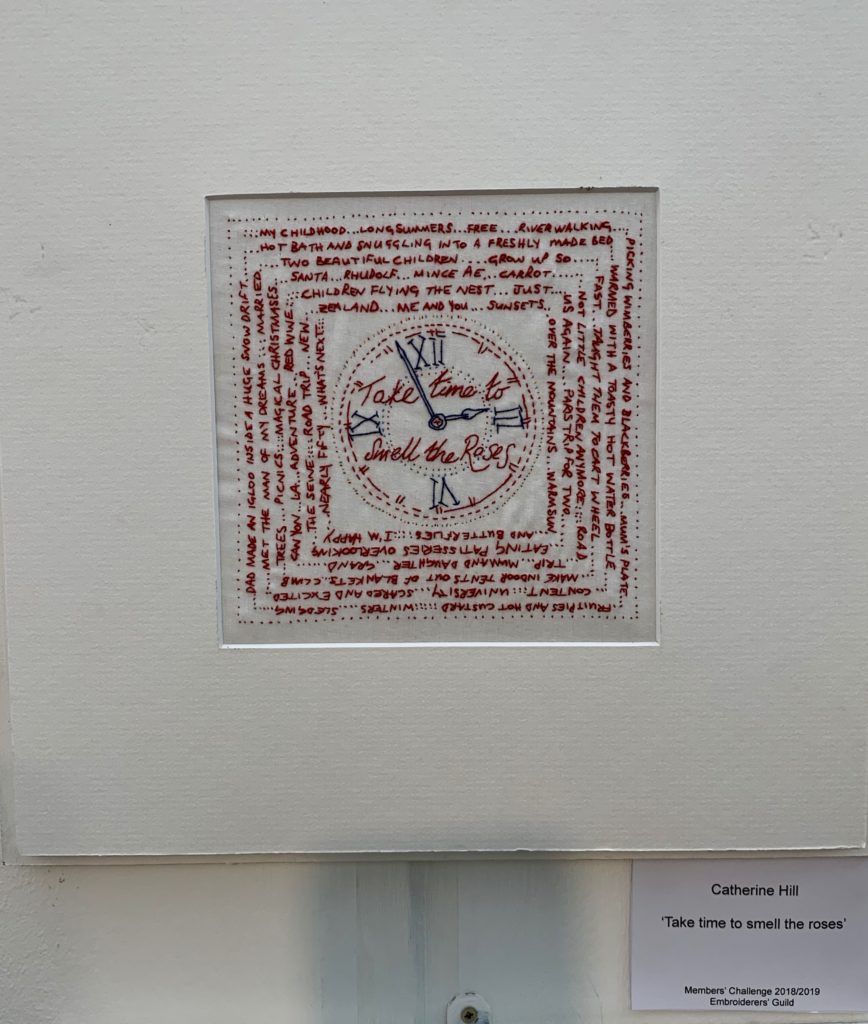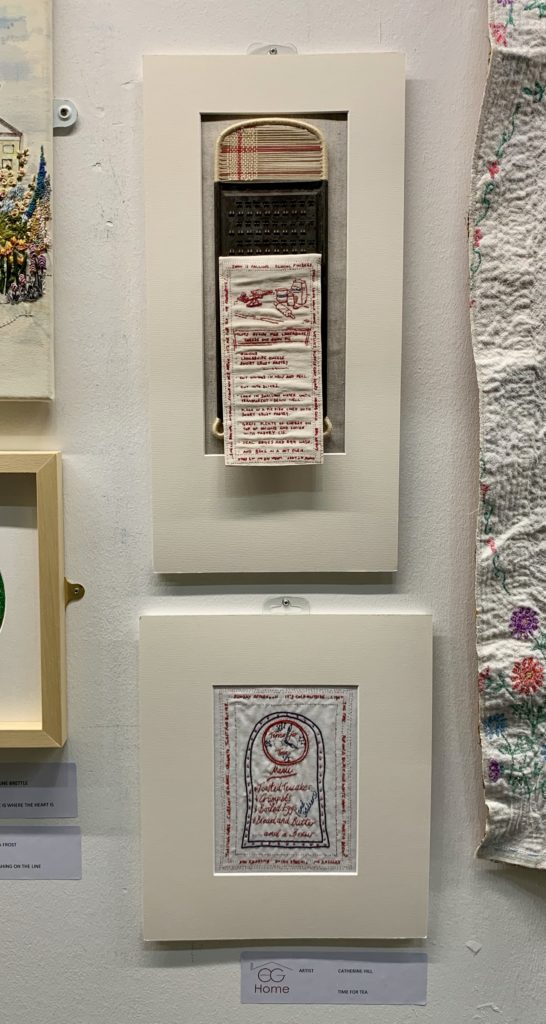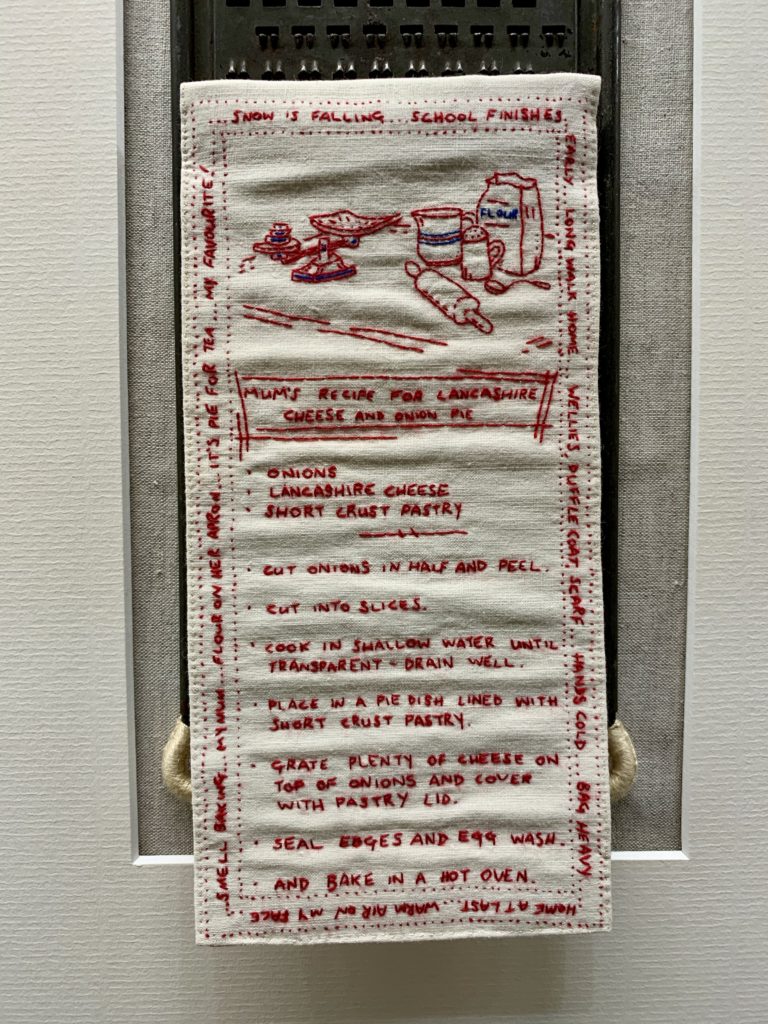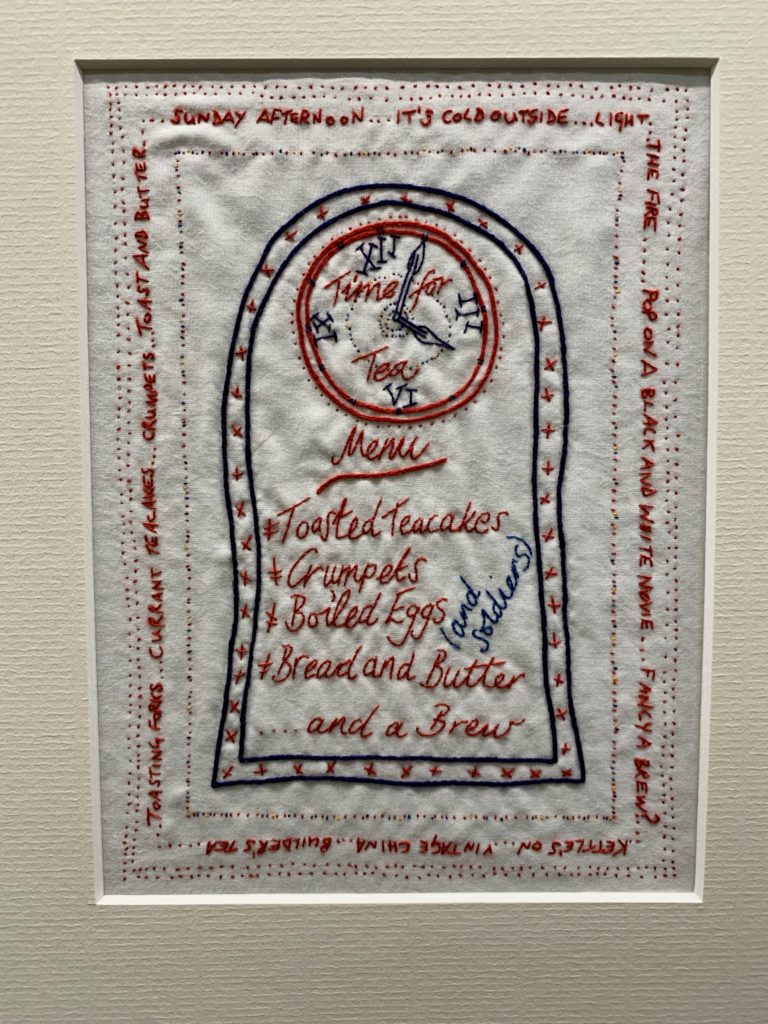 UPDATE: Thank you to my dear fellow Stitcher (and mum from school) for these photos. It warms my heart that students have been photographing my embroideries.