Last weekend, I popped into The Quilt & Stitch Village for a browse and to see how my entries had performed in its three embroidery competitions. What joy, I'd won three prizes at the show!
Third prize – Traditional Embroidery for 'Dorset Button Study No. 2'.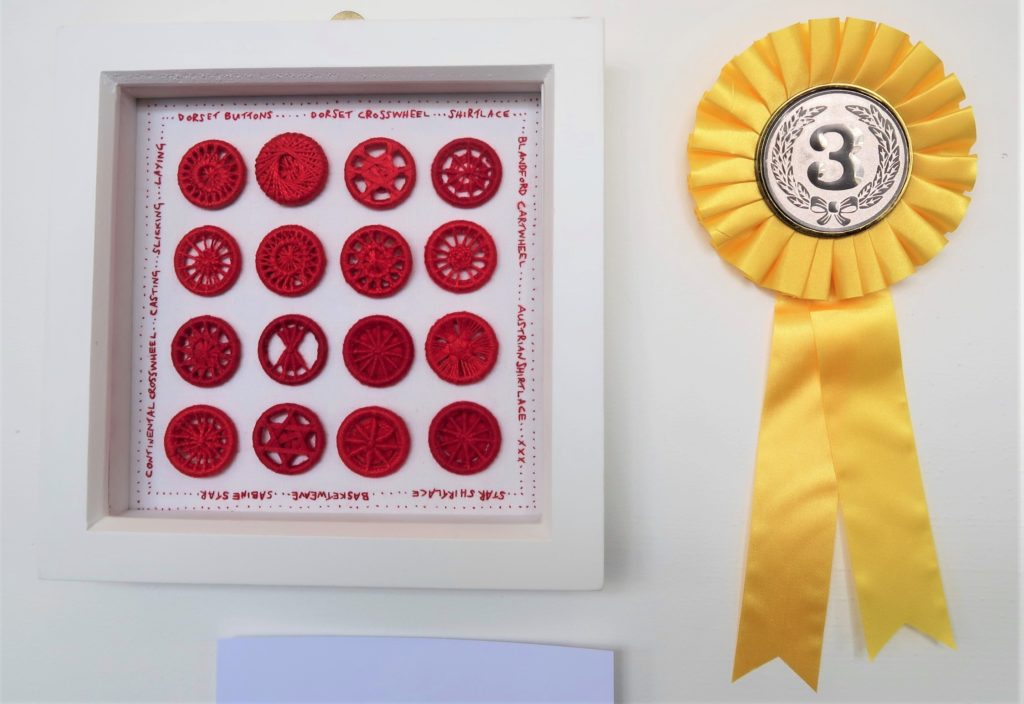 Second prize – Contemporary Embroidery for 'Sirocco' (made as part of my Embroiderers' Guild Level 1 course).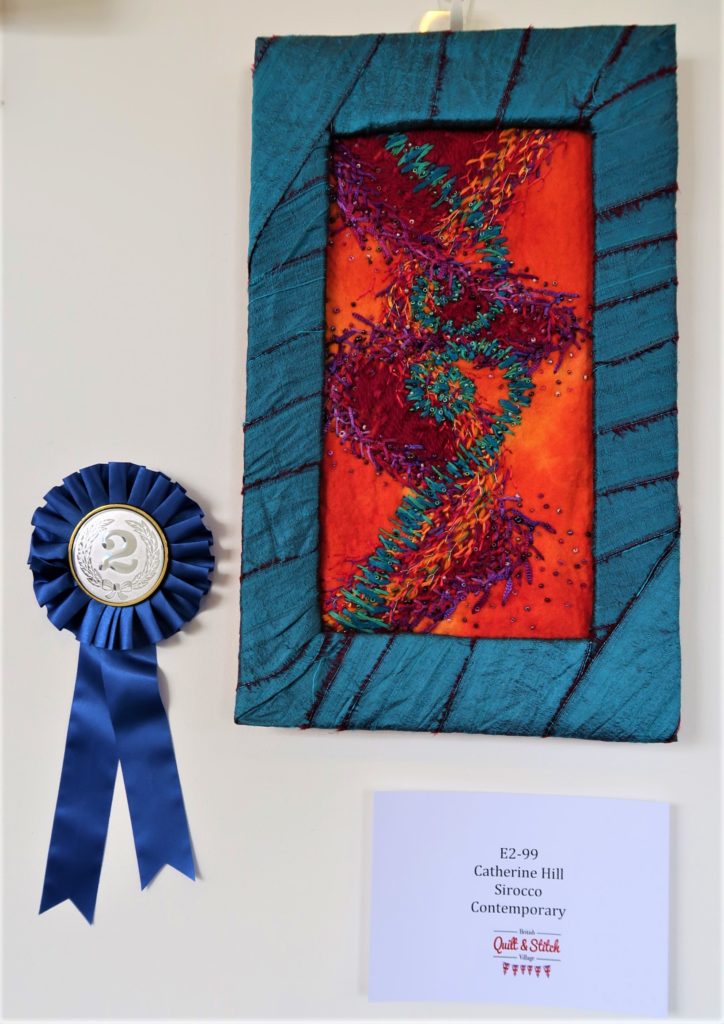 Third prize – 3D Embroidery for Rose Cottage.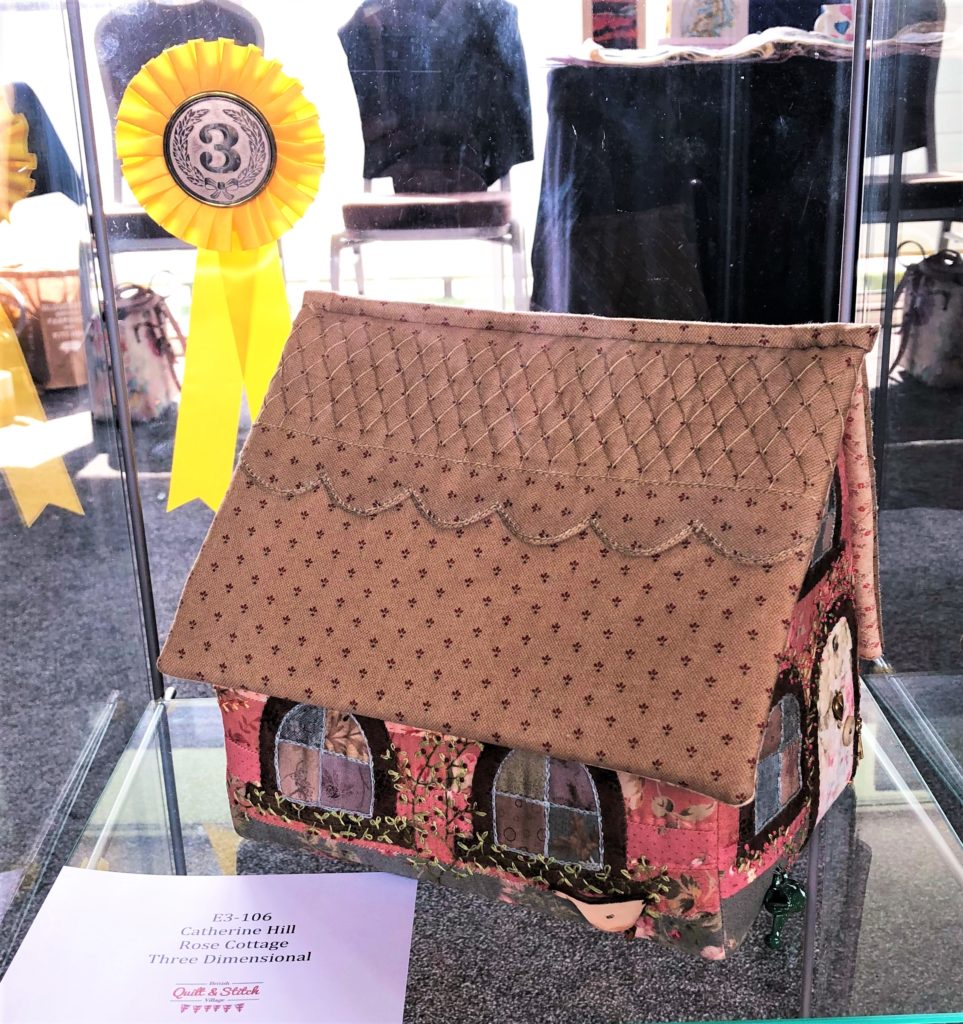 I'm so happy and thrilled with the judges comments. There's now three lovely rosettes on display in my sewing room.