The Contemporary Craft Festival and the annual pilgrimage to Bovey Tracey will be here before we know it.  It's a brilliant place to meet new people and catch up with dear, like minded friends. For me, Festival 2018 was the best ever and I'm already panning next year's trip.
As promised, here are just some of the goodies I purchased this year.
Red and Rust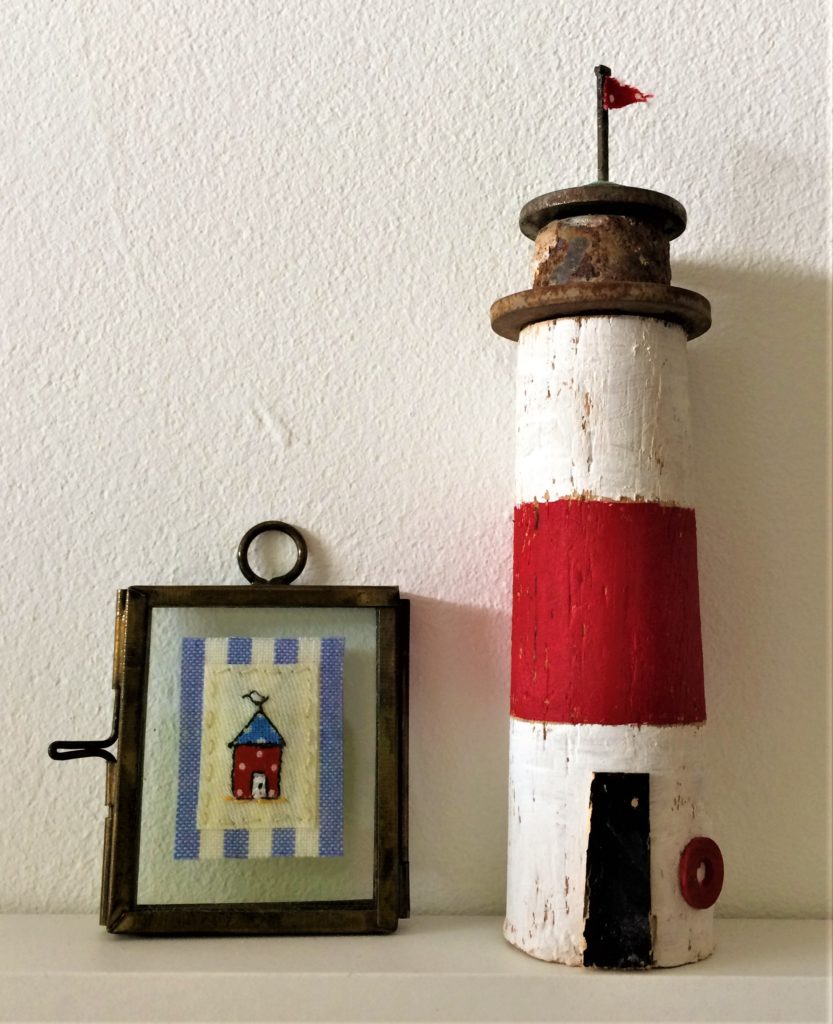 These pieces have pride of place in my display cabinets. Of all Sue Bibby's work, I just had to buy a little red house.  I also have a thing for lighthouses (the real things I mean), so I felt this Kirsty Elson piece – a perfect combination of Red and rust – must have been waiting for me.
I adore Anya Keeley's work. This is just one of many of her brooches that I own. They're so easy to wear and add the perfect finishing touch to any outfit.
Teacups in the kitchen
Each time I'm away from the house for short period of time, my Dear Husband takes advantage of my absence in order to tackle the odd job or two. This trip to Bovey Tracey gave him just enough time to re-painted the kitchen, and  gave me the perfect opportunity to buy a joint gift for our Wedding Anniversary to hang on the newly decorated walls. Both he and I are completeley thrilled with our wire work piece made by Helaina Sharpley.
If money had been no object, my shopping bags, and my dear friend's car, would have been overflowing. I think Mr Fox by Amanda Anderson​ was a piece that could happily have come home with me.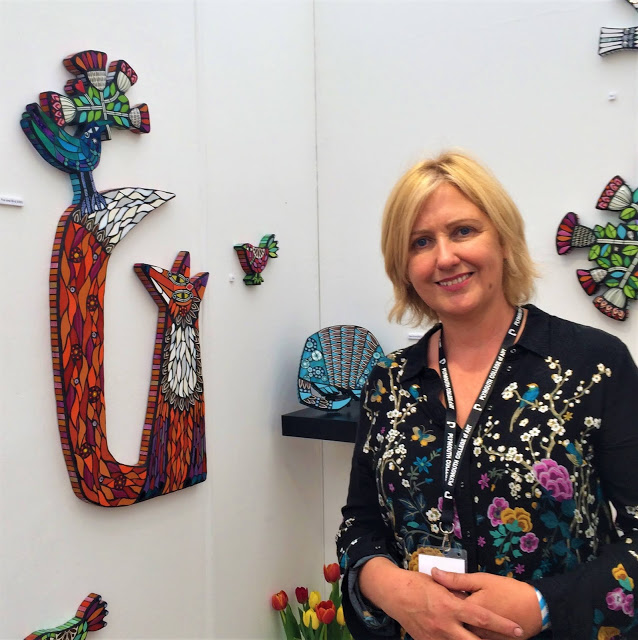 The Contemporary Craft Festival 2019
If you're planning to go to The Contemporary Craft Festival 2019, let me know!
Leave a comment about the goodies you bought or would like to have bought  (and  if you didn't make it this year, there's lots to drool over in the work showcased in a previous post.) Share your thoughts below.