The Game of Thrones 'The Hardhome Embroidery'.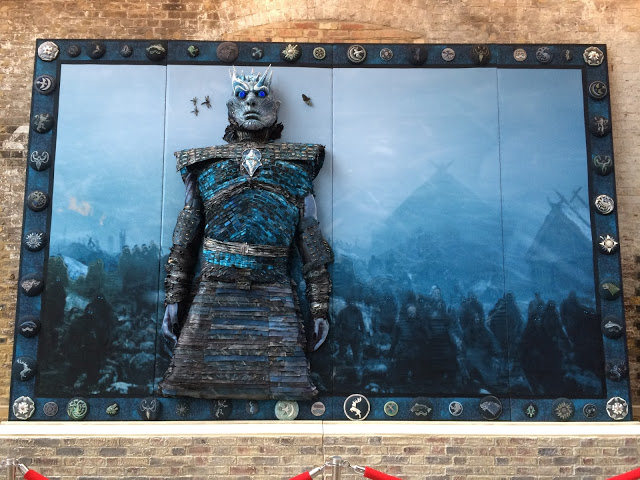 This exhibition was only open to the public for a very limited time – Friday 18th and Saturday 19th March 2016 at the Crossing Gallery, Central St Martins, Kings Cross, London.
A strict embargo on publicity had been imposed by HBO and lifted just days before the event.
THE STORY……..
The Game of Thrones is a fantasy TV drama series, named after the first book in a series called "A Song of Ice and Fire" by author George R R Martin. There have been 5 series so far with the 6th due to be launched in April 2016. It is filmed in Belfast and on locations in Croatia, Iceland, Malta, Morocco, Spain, Scotland and the USA.
The series is set in the fictional continents of Westeros and Essos and interweaves several plot lines with a large ensemble cast. It attracted a record number of viewers and received widespread acclaim including 26 Prime Time Emmy Awards. The novels and their adaptations derive aspects of their settings, characters and plots from various events in European history, including the English War of the Roses.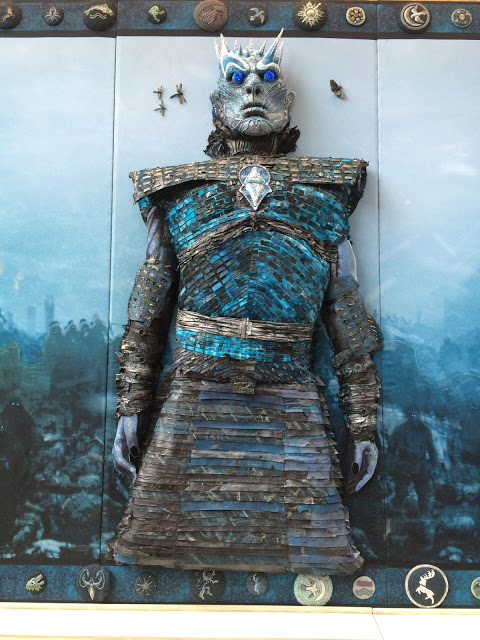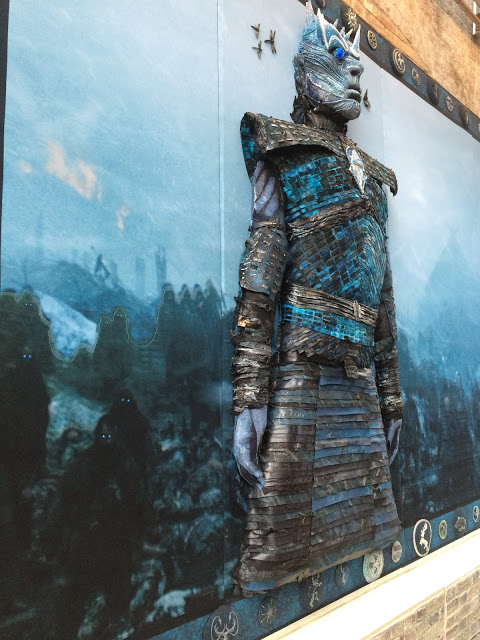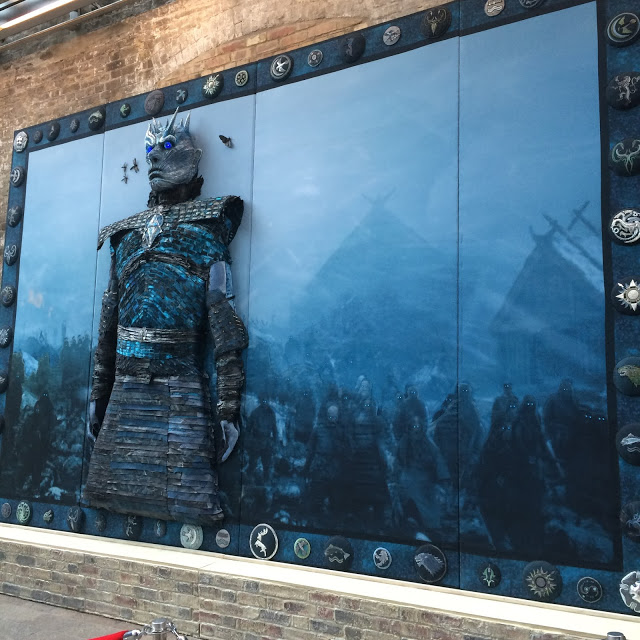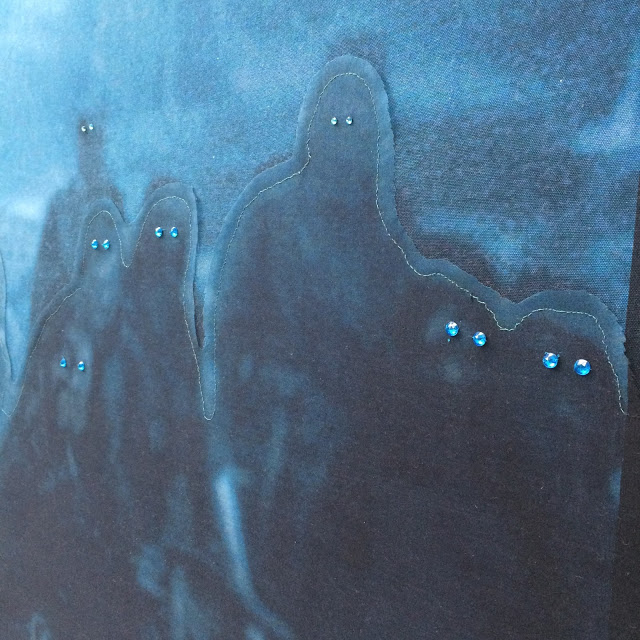 The embroidered  image features a "White Walker". He is one of a mythical race which descended on Westeros from the farthest north and polar regions of the lands of "Always Winter". They kill everything in their path. Their arrival is usually accompanied by blizzards and dropping temperatures.
Following on from the success of the Magna Carta embroidery and the Guild's role in its production, the UK representatives of the HBO Home Entertainment TV Network contacted the Embroiderers' Guild with the view to creating a special artwork in stitch to form the backdrop to mark the release of the 'Game of Thrones' Series 5 DVD & Blue Ray boxed set.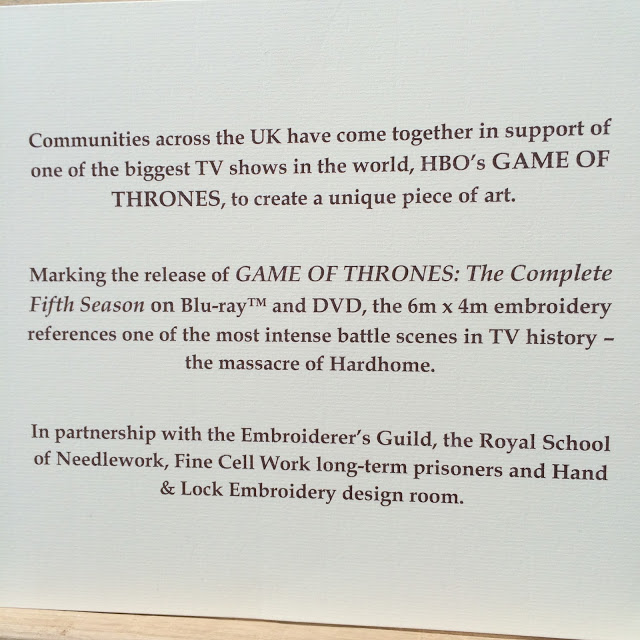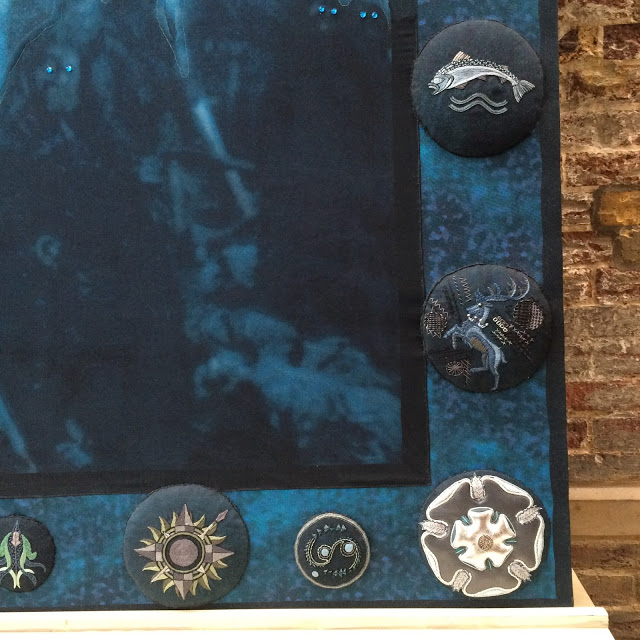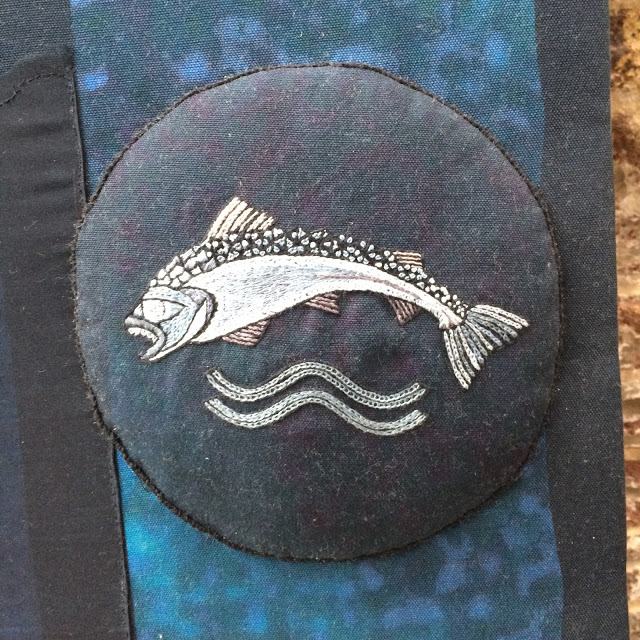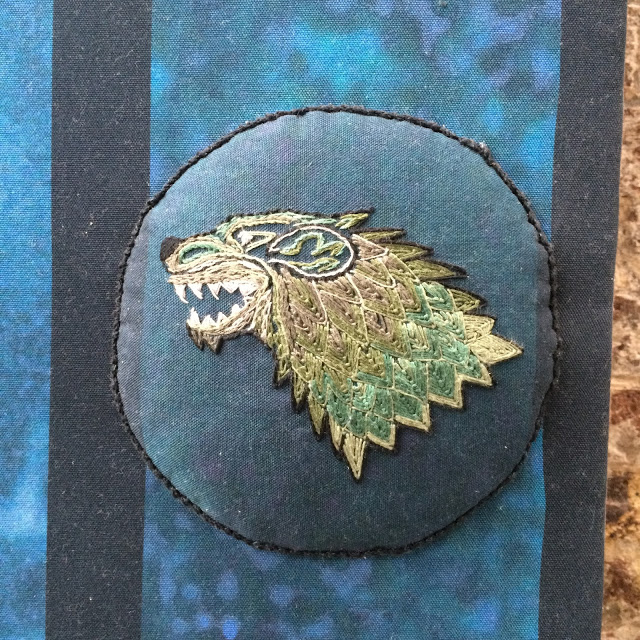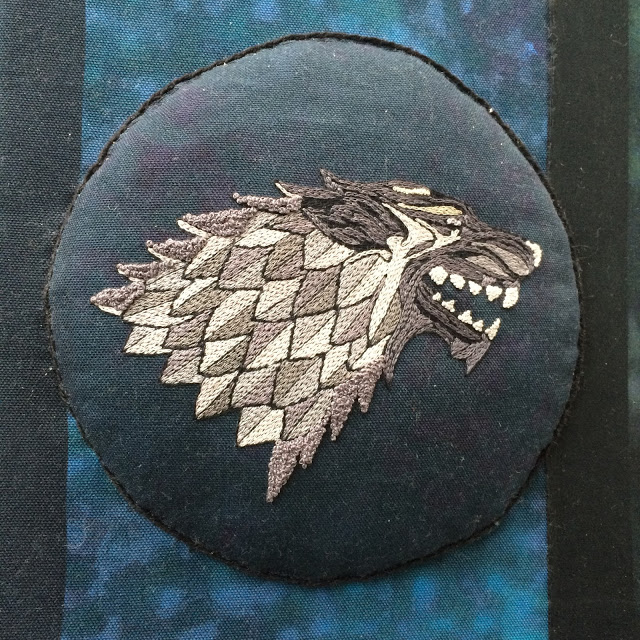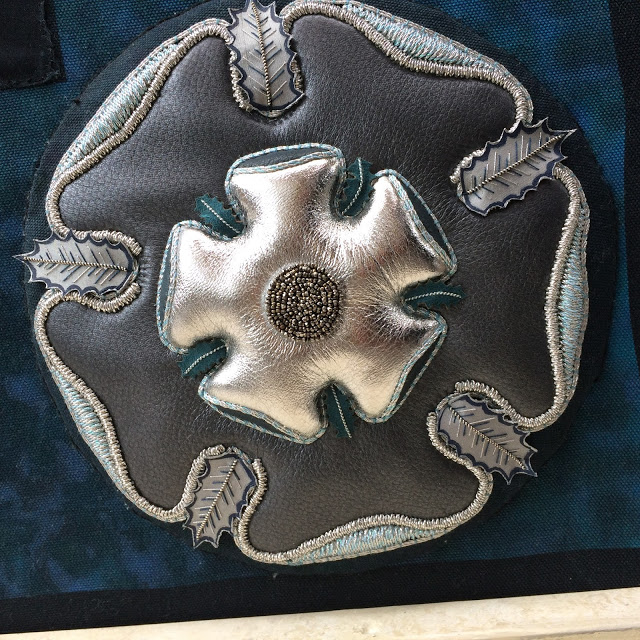 The Embroiderers' Guild led the design and production of the piece and invited stitch partners The Royal School of Needlework, Hand & Lock and Fine Cell Work to participate. The final image was selected by HBO in December. It features one of the most intense battle scenes in TV history – the massacre of Hardhome. The first design and production meeting took place just before Christmas 2015, stitching started in mid January 2016 and the piece, measuring 5 metres in length and 4 metres high (nearly 17ft x 13ft 6 inches), was completed during the second week of March 2016… an outstanding achievement by all concerned.
Anthea Godfrey
Anthea Godfrey, Artistic Director of the Embroiderers' Guild and Project Manager, commented: "This has been an amazing project that truly has brought the embroidery community together across the whole of the UK.There is a huge variety of textile skills involved in making the piece, including digital print, surface stitch, machine embroidery, metal thread work beading, applique and quilting. We are really proud to have been involved".
I spoke to Anthea, and she said she was working with HBO and others to exhibit this fantastic piece later on in the year.