The Selvedge Winter Fair is an annual event for me and my chums. It's the perfect start to the Festive Season.
The stands were set out a little differently his year giving the stall holders even more space to hang their fabulous goodies.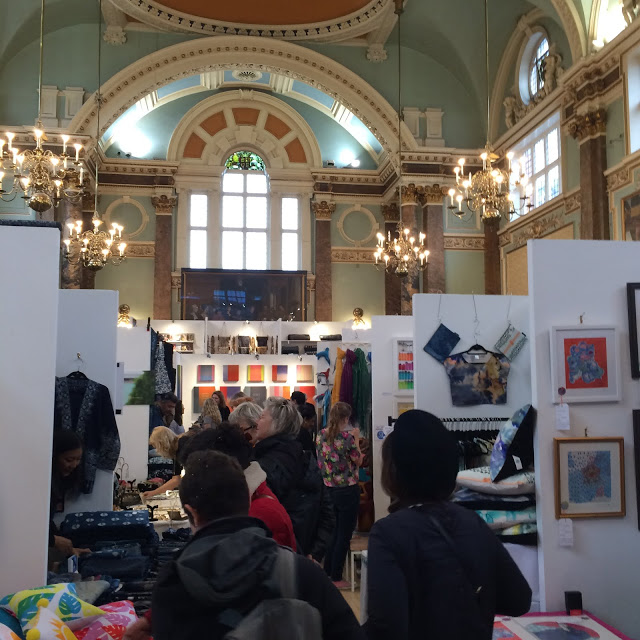 The fair a wonderful venue to meet our favourite Textile artists, and gleen a bit of inspiration from some stunning handmade products.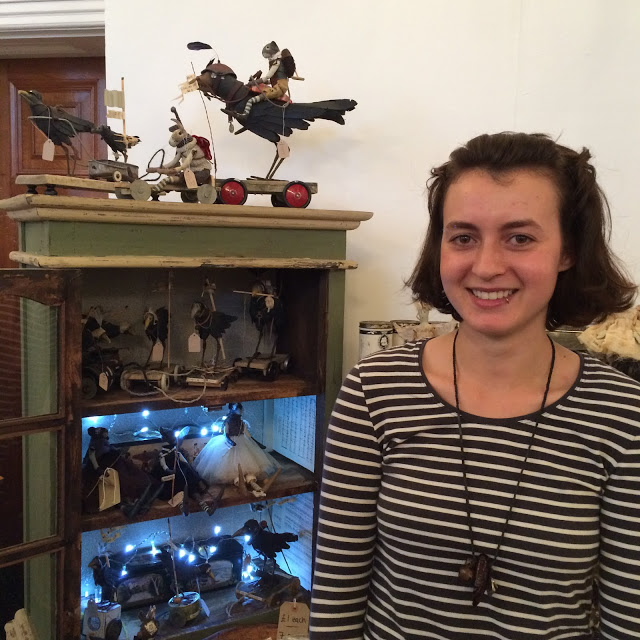 Grace from A Threadbear Production
by Julie Arkell
Of course we need to browse and maybe buy a goody or two. I bought some yummy pieces and caught up with quite a few textile friends from Facebook and Instagram.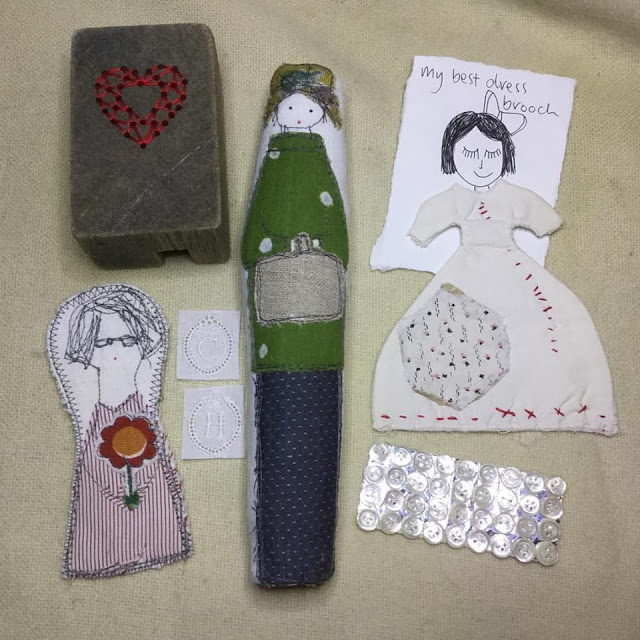 I am so happy with these goodies!
After the Fair, we wondered over to the V&A for tea and took in the wintry sights on the way back to the Tube.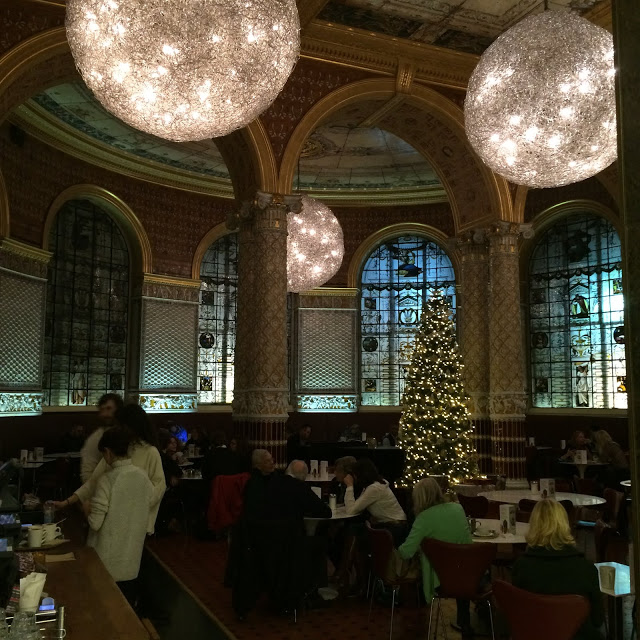 The tea rooms at the V&A
It was a fabulous day out. I can't wait for next year!