This is another stitch I have used many, many times in my own work, but had always stitched it using two strands of DMC and not thought about the difference it would make just by varying its size and density – so it was therapeutic to set time aside to experiment with it. This sample was created on Irish Linen fabric and using DMC cotton thread working with one strand and building up to six.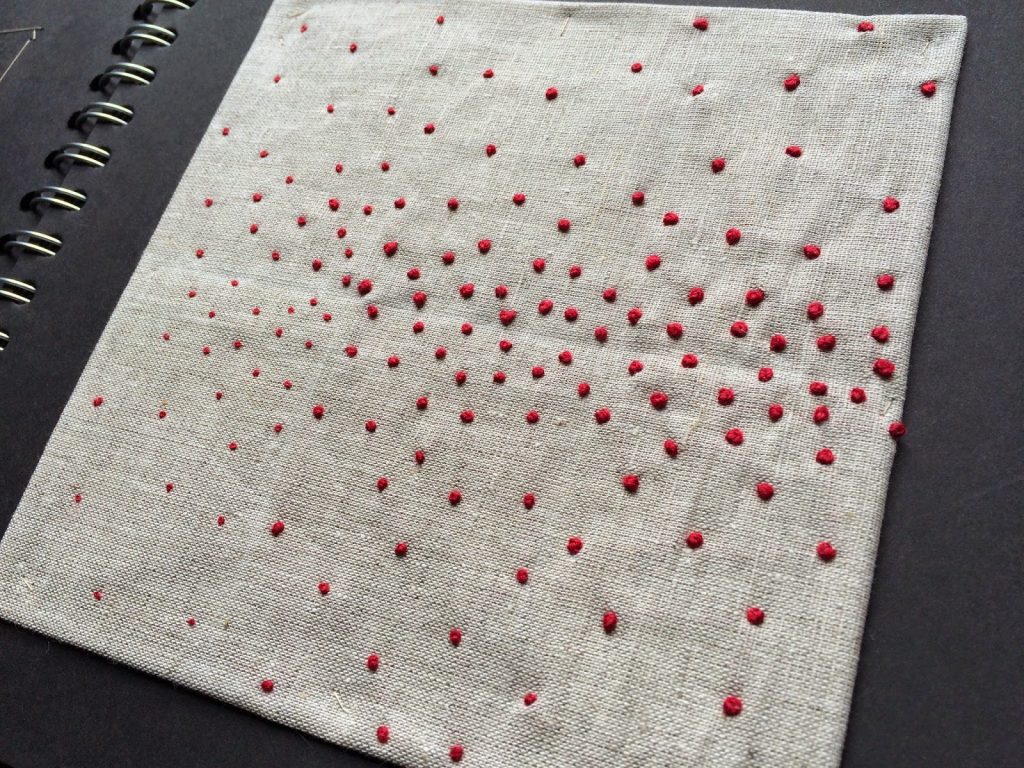 This experimental sample was created on 100% wool plaid upholstery fabric using DMC stranded embroidery thread, creating the variegation in stitch by using 1 –  6 strands. The sample has French Knots and Bullion Knots. I love the contrast in textures from the softness of the wool with the sheen of the stitch.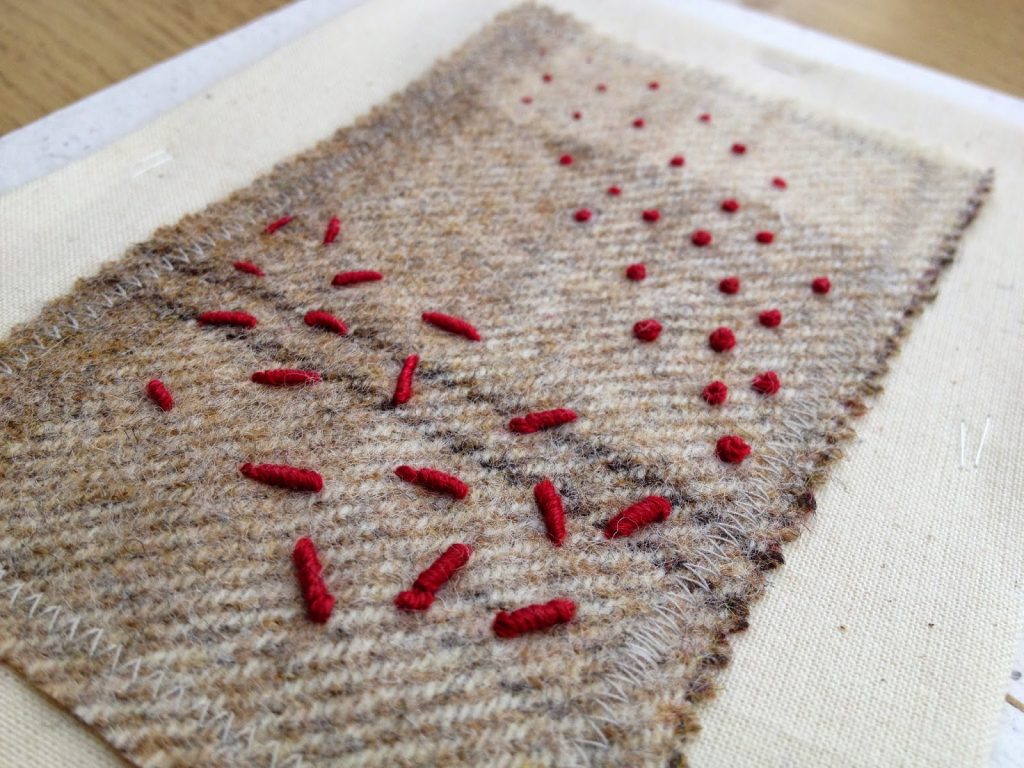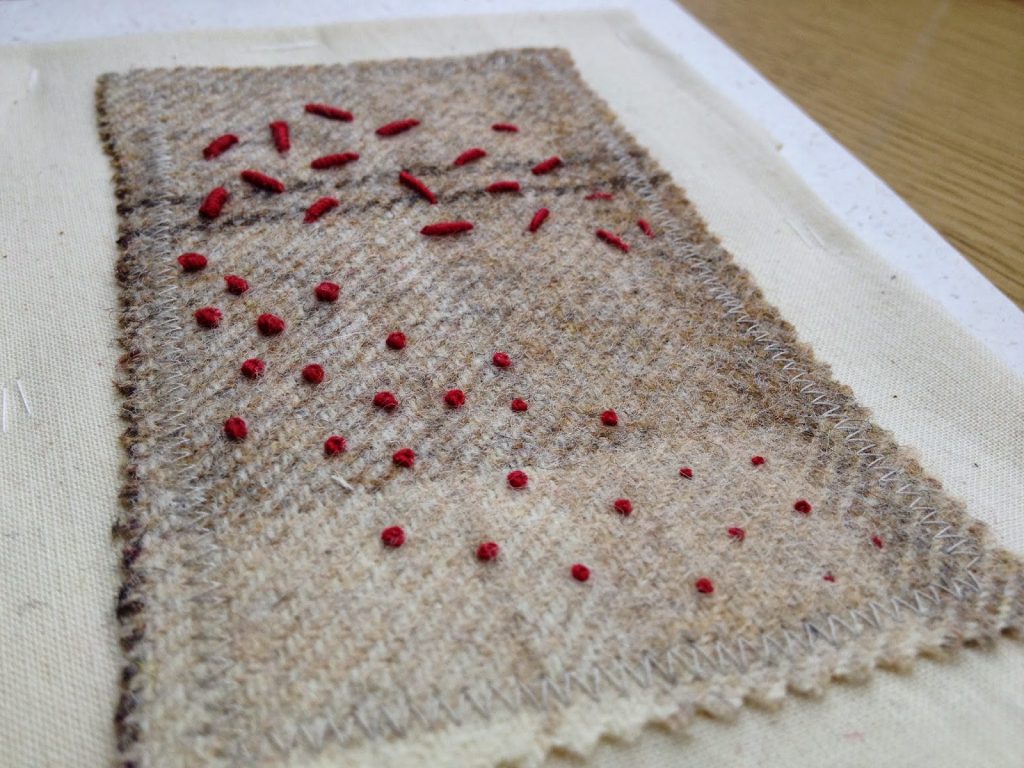 I hope you are inspired to have a play with thread yourself.