Chain stitch is another stitch I have used for many years but had never thought about it in any other way other than in a line or for writing lettering (curves). Experimenting was fantastic.  This is a sample of Chain Stitch on Irish Linen using threads including DMC stranded embroidery thread, silk, variegated wool, Appleton Tapestry wool, hand dyed linen, Sylko 50 weight cotton sewing thread and imitation silk.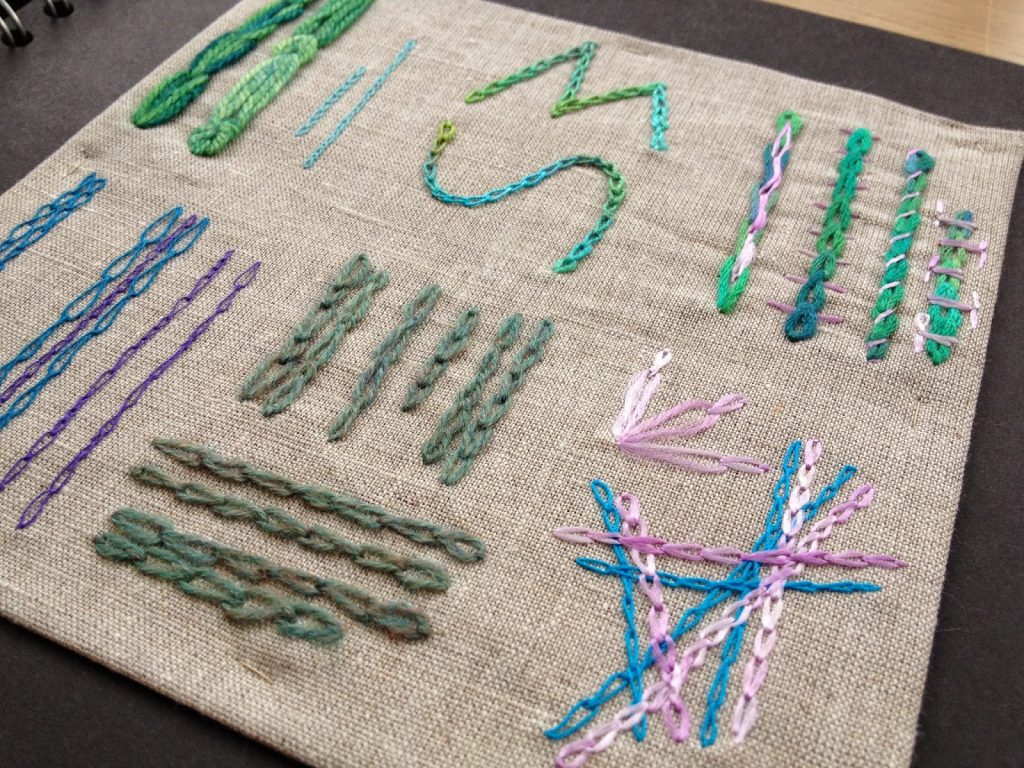 The following experimental sample was created on hessian mounted onto calico, with threads including  silk weaving yarn (on the cone) from Stephen Walters Silk Weavers, Madeira Lame, Appleton Crewel wool and hand dyed linen.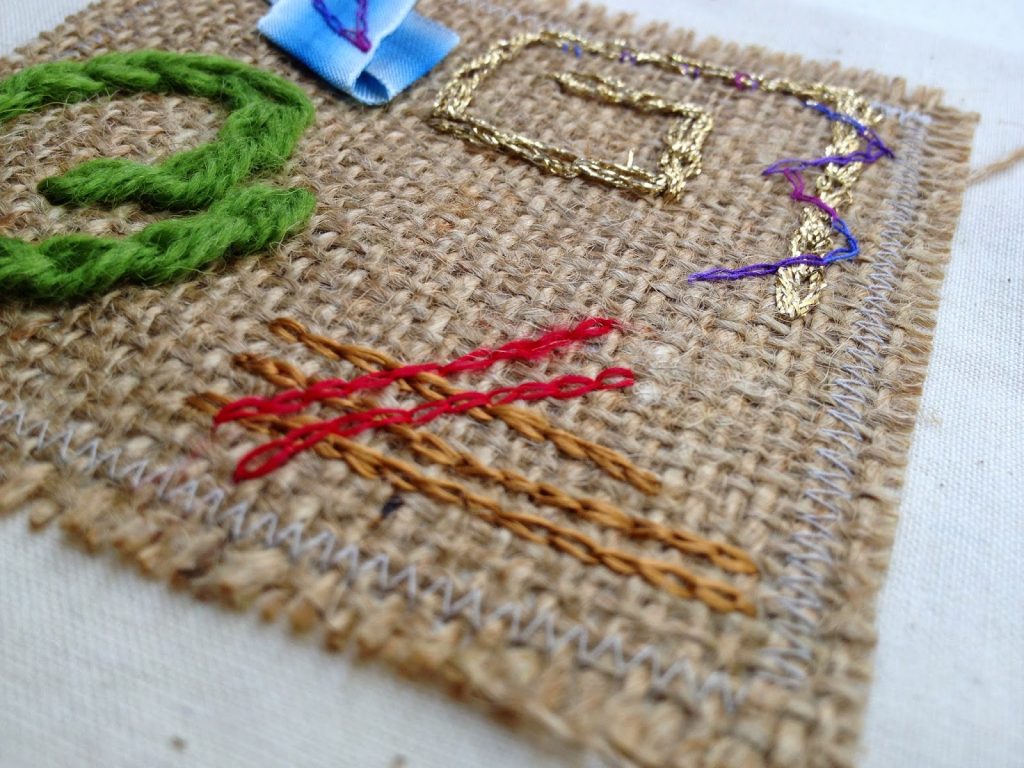 I hope you are inspired to have a play with threads and experiment too!