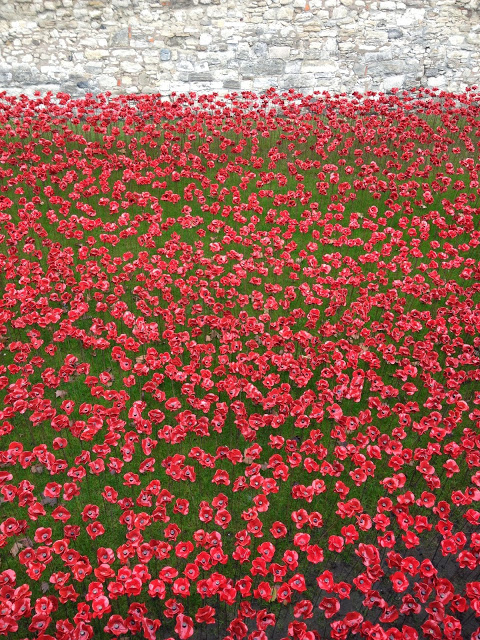 Blood Swept Lands and Seas of Red.
Created by ceramic artist Paul Cummins, with setting by stage designer Tom Piper, 88,246 ceramic poppies have slowly filled the Tower's famous moat over the summer, the last poppy being planted on the 11th November 2014 as part of the Armistice Remembrance Day. Each poppy representing a British and Commonwealth military fatality during WW1.
I visited on a day when the sun was shining. It was a sight to behold seeing a glinting sea of red. The expanse of the installation is breathtaking and quite moving when one thinks of its significance.
Dismantling of the display will start after Armistice.  A portion of the installation will tour the UK and later go on display at London's Imperial War Museum. Each poppy has been sold off to raise funds for Service and Military Charities.
Here are some of the images from the Tower of London.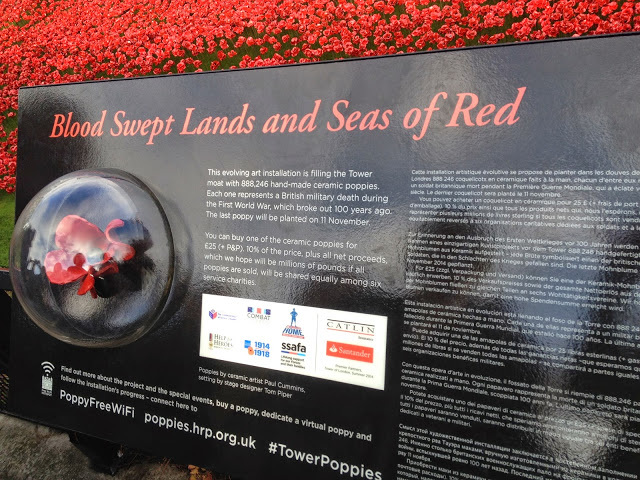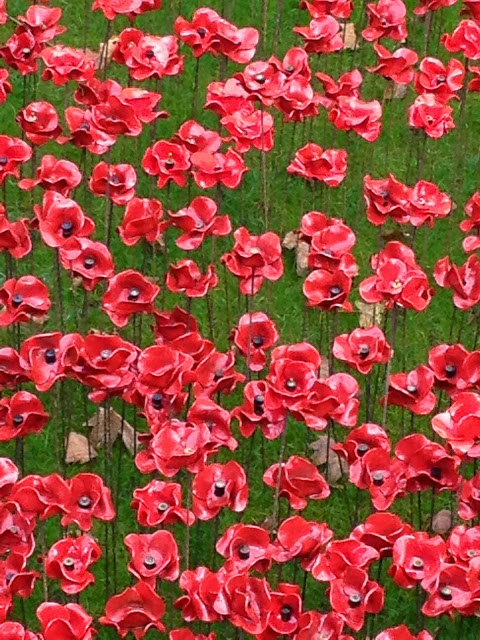 Each poppy sits on a metal stake, placed firmly in the soft earth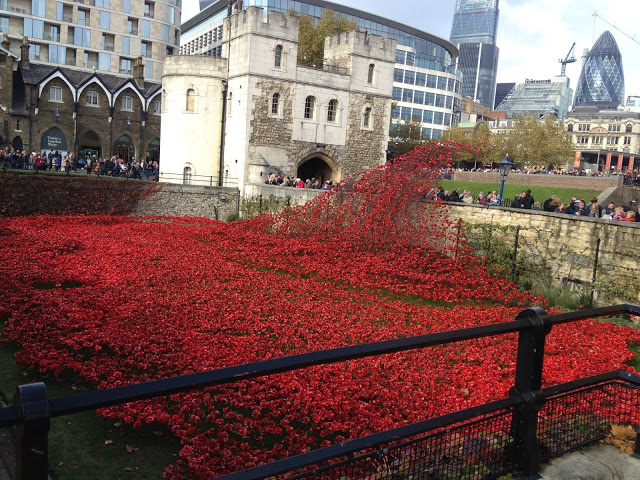 The Wave Display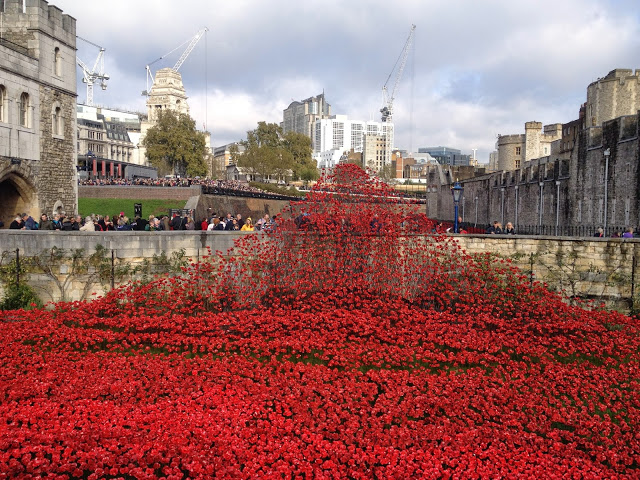 A glinting Sea of Red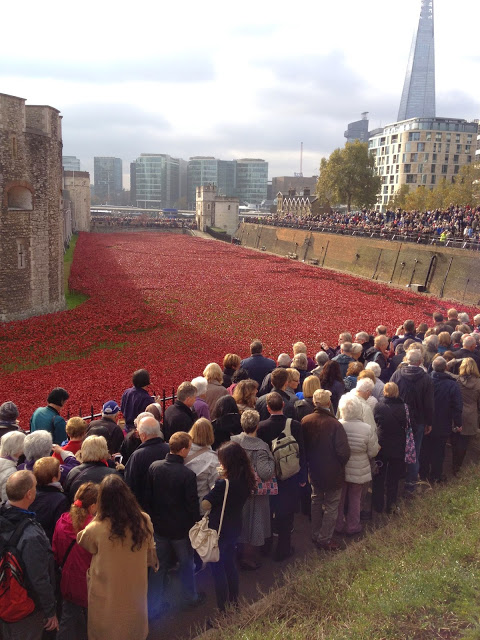 The second of two Weeping displays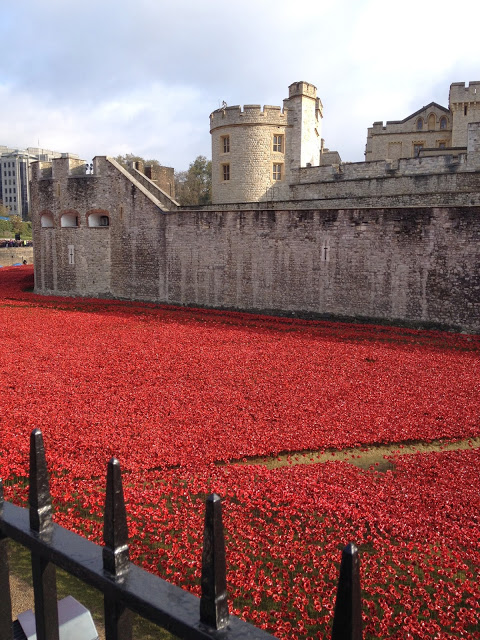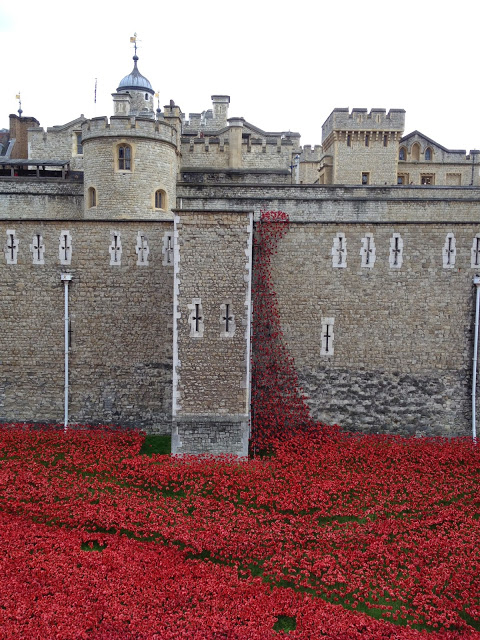 One of the two Weeping displays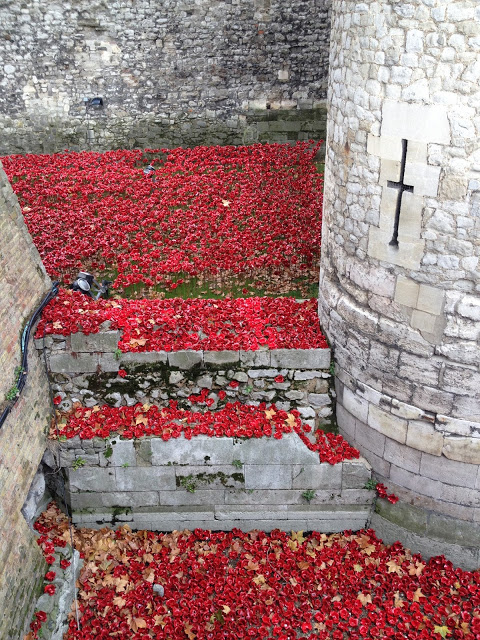 Poppies laid on the ground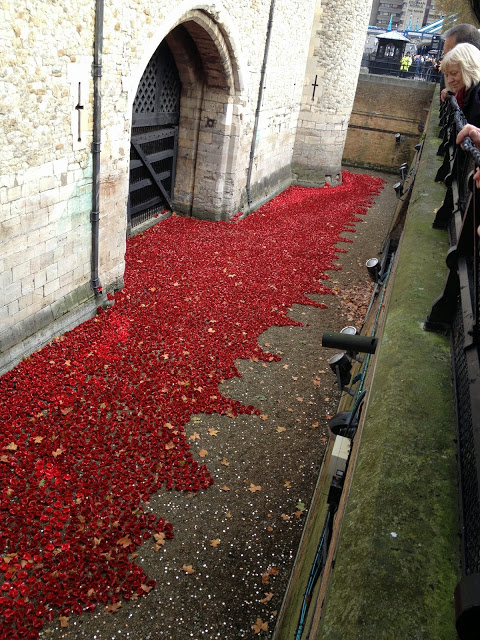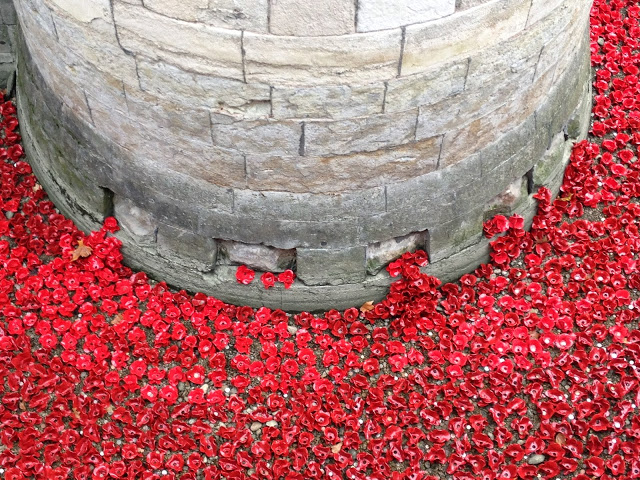 Volunteers laying the last few poppies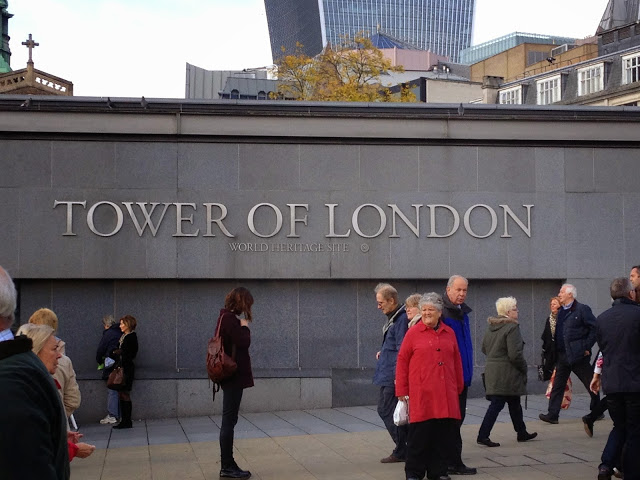 Here are some panoramic shots I took.
I wanted to remember the expanse of the display and the huge crowds of people.